January 5, 2017 | Eco-Industry Booming: Trump-Myopia Notwithstanding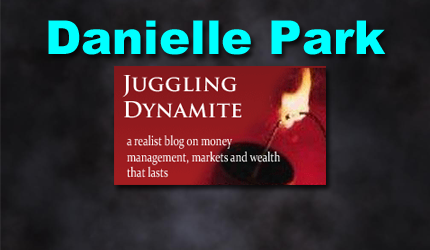 Portfolio Manager and President of Venable Park Investment Counsel (www.venablepark.com) Ms Park is a financial analyst, attorney, finance author and regular guest on North American media. She is also the author of the best-selling myth-busting book "Juggling Dynamite: An insider's wisdom on money management, markets and wealth that lasts," and a popular daily financial blog: www.jugglingdynamite.com
Over the holidays we hiked and biked (my favorite mode of transport) through California where Teslas are everywhere and the low-carbon-all vegan Impossible Burgers at the Crossroads Restaurant are delicious (coming soon to restaurants near you).  We toured state of the art wind and solar farms, as well as cutting edge agricultural operations that have invested in efficient and sustainable, drip irrigation systems (a must in one of the most populous and productive agricultural regions in the US in the midst of a multi-year drought). It is truly exciting and inspiring to see the multitude of innovation that smart, enlightened businesses are coming up with.
But most of all, it is incredible to see how still tiny their market spread is to date, and how truly enormous the demand and ongoing growth for these products and technologies is from here on out.  Technological revolution is not only here and now, it is going viral, and after some intelligent upfront investment–is so much cheaper, smarter and sustainable than the old world alternatives.
So far President-elect Trump and his self-proclaimed business geniuses seem to be completely missing the boat on this one.  Perhaps self-serving financial interests and sunk costs in status quo systems are the impediment to vision here.  But there is no question that investing in renewable, efficient energy and water systems are the sustainable, economic boom that the world is wanting and needing today.  This is clear to all but the most obtuse.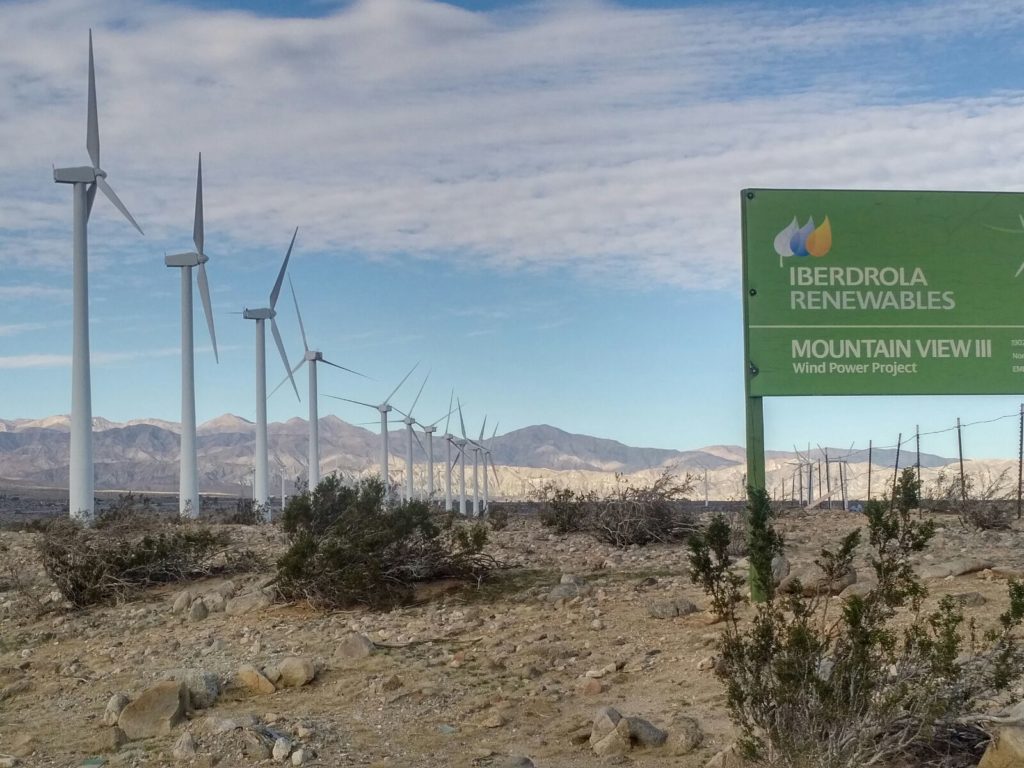 Wind farms have come a long, long way.  New turbines are 300 hundred feet tall, silent and can turn on as little as 7 mile an hour winds.
As of December 31, 2015, California has 6,108 megawatts (MW) of wind powered electricity generating capacity.[1]California's wind power capacity has grown by nearly 350% since 2001, when it was less than 1,700 MW.[1][2] As of the end of September 2012, wind energy (including that supplied by other states) now supplies about 5% of California's total electricity needs, or enough to power more than 400,000 households.  California presently ranks third nationwide in terms of capacity, behind Texas and Iowa.[1] The turbines in the wind plants are privately owned, with the electricity sold to the local utilities. For reference, about 40,000 MW of wind-generated electricity is required to displace 1 quad of primary energy consumption for fossil-fueled power generation.
The City of Palm Springs is now self-powered on its own wind and solar farms.  And this is just the tiny tip of the iceberg.  The growth room in this area is unprecedented.
The next simultaneous boom leg is building out storage capacity and an inter-continental grid for seamless power sharing. On that note, Tesla flipped the switch on the first third of its Gigafactory in Nevada this week.  By 2018, the Gigafactory is set to double the world's production capacity for lithium-ion batteries and employ 6,500 full-time workers.  Math suggests that 100 of these Gigafactories will provide enough captured renewable energy to power the entire world.   The future is bright, but we have to embrace evolution.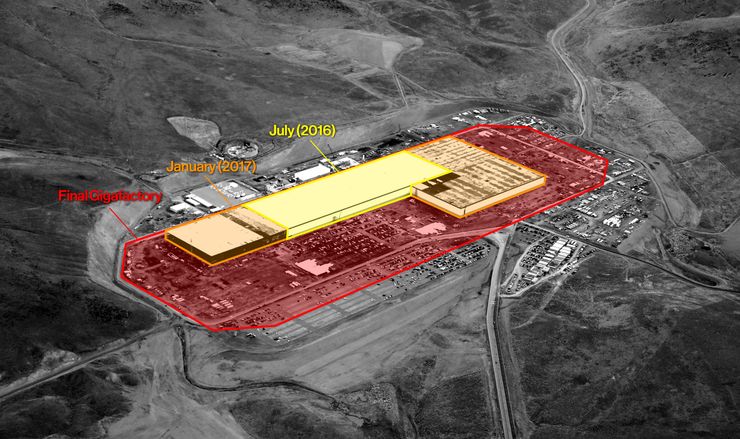 STAY INFORMED! Receive our Weekly Recap of thought provoking articles, podcasts, and radio delivered to your inbox for FREE! Sign up here for the HoweStreet.com Weekly Recap.