January 25, 2017 | Dow Breaks the 20,000 Barrier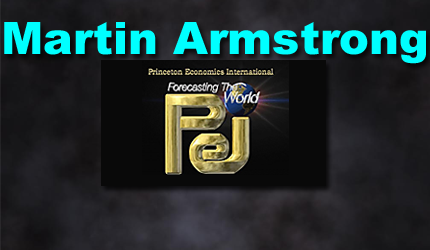 Martin Arthur Armstrong is the former chairman of Princeton Economics International Ltd. He is best known for his economic predictions based on the Economic Confidence Model, which he developed.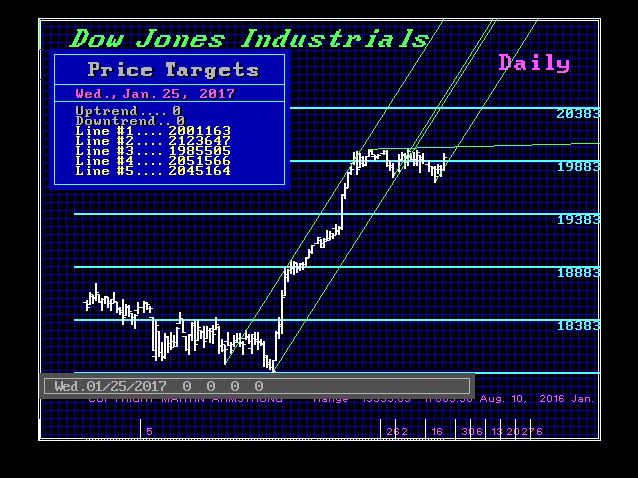 While every story you read from the press is negative about Trump and one in every three California residents supports the withdrawal from the union, according to a new Reuters report, the stock market is pressing to new highs now that Trump is in office without being assassinated by Democrats who refuse to be American first. The Dow has pushed through the 20,000 mark, which is physiological. I looked on Yahoo at the headlines and could not find a single article that was positive. The bulk of Americans in the retail world are still not in the market. Our model is showing they will probably remain on the sidelines until the Dow breaks through the 23,000 level. A closing above 20,012 will begin to eat away at the overhead resistance aided by short-covering.
The bulk of analysts have been wrong, despite constantly talking about a pending collapse of the market simply because it is at record highs. They remain oblivious to international trends or capital flows and are incapable of seeing the world as a whole. As long as these people keep preaching the end is near any day now, then the rally is by no means over.
To all those writing in how mainstream media will never acknowledge the forecasts we have made, to answer them in bulk: true. The mainstream media is staunchly anti-Trump and hell-bent on destroying the country with nothing but negativity. Why in a million years would the WSJ, New York Times, or certainly the Washington Post, ever utter a single word about our model being right on markets and politics? That would go against their bias and their objective for power — not to report the news. So no worries. They would never write anything positive about anything we have accomplished because it might spark some actual investigation into why traditional analysis has failed.
STAY INFORMED! Receive our Weekly Recap of thought provoking articles, podcasts, and radio delivered to your inbox for FREE! Sign up here for the HoweStreet.com Weekly Recap.