January 18, 2017 | Death by China – Peter Navarro!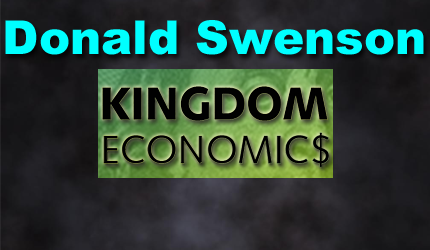 Donald B. Swenson: Born January 24, 1943, Roseau, Minnesota. Graduated H.S. 1961, Moorhead High, Minnesota. Graduated College 1968, Moorhead State University, Minnesota. Designated member of Appraisal Institute (MAI), 1974. Employed with Western Life Insurance Company, 1968 – 71; Iowa Securities Company, 1971 – 73; American Appraisal Company, 1974 – 81. Part-time teacher/valuation consultant/bartender, 1979 – 2008 (taught workshops at Waukesha County Technical Institute, Wi. and Madison Area Technical College, Wi.). Retired 2008 (part time teacher/blogger), AZ. Self educated economist/philosopher/theologian: http://kingdomecon.wordpress.com.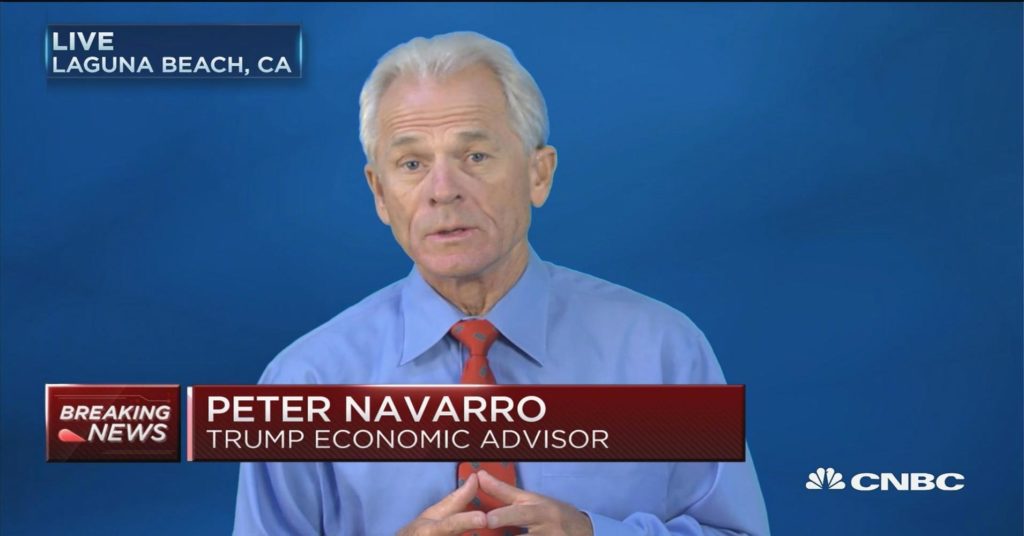 The Trump Economic Doctrine will likely be dominated by the views of an economist called Peter Navarro. Mr. Navarro will head up the new department called The National Trade Council at the White House. This new department will represent a philosophy which is mostly non-Keynesian IMO. I just finished watching a video called Death by China and it is one of the best overviews of our trade situation which I have encountered. Everyone who is concerned about what policies Mr. Trump might pursue after January 20, should watch this video or read the book by the same name.
A free video on YouTube can be watched via this link: https://youtu.be/mMlmjXtnIXI. Another link is: http://www.deathbychina.com. For those who desire to understand the military mindset of China you can follow this link for more info: https://goo.gl/RboRPx. Now is the time to get educated on the likely new policies and the new philosophy which could be implemented in the next few weeks/months. My sense is that the Trump Economic Doctrine will be MUCH different from our current Obama administration doctrine. A major reversal in direction is coming and few discern this change.
The likely consequences of this new Trump Doctrine will initially create substantial disruption and our cyber markets will be exceptionally volatile after traders become AWARE of this new doctrine. Trade with China is now creating a perceived positive for many consumers as prices at Wal-Mart, etc. are low. But the trade-off for all these low prices are our many job losses. Trump desires to increase our national manufacturing base so that new jobs will not be outsourced to other nations (China, Mexico, Vietnam, etc.). This new philosophy will create huge volatility in our existing index markets in the near future.
To change a trend in motion and reverse conditions which caused this China policy trend, new policies must be implemented to change the trend. My sense is that the new economic policies which will emerge from this new Trump Doctrine will be disruptive for a season. Our cyber index markets will sense these coming changes and react immediately. A downward/declining trend will emerge as these major changes can not be meaningful without major disruptions to past policy choices. The past 42 year Keynesian trend of spend/borrow and ignore the job consequences and our accumulating debt is now over IMO.
The Peter Navarro doctrine which can be discerned from watching the above videos reveals that this advisor desires to REVERSE past Keynesian spend/borrow trends (including outsourcing) and establish a new trade relationship with all our trading counterparts. The new goal is to increase American manufacturing jobs by reversing currency manipulations and China governmental trade subsidies which have made competition impossible for American firms. This reversal in philosophy has MAJOR initial consequences which will be recognized immediately (by global traders) after the Trump Doctrine is revealed to the public.
Prepare now for a huge decline in our cyber index stock markets as this new doctrine is revealed to the public. The hype which our markets have experienced to date (like our 20,000 DOW) was based on FALSE psychological perceptions about what consequences will emerge. All this hype will be reversed in the very near future and our markets will decline precipitously. That is my view of what is now happening. You can discern your own view by reading and watching the above videos. Personally, I like the Navarro mindset on economics and trade. His view of currencies, however, seems lacking as he does not comprehend the nature of our cyber currency system IMO.
You can further your understanding of this new economic advisor by going to this website: http://www.peternavarro.com. CNBC also has a couple of videos on the philosophy of Peter Navarro at: http://www.cnbc.com/2016/12/22/who-is-peter-navarro-trump-advisor-wants-to-get-tough-on-china-trade.html. My sense is that Peter Navarro and his core global philosophy will dominate the new Trump administrations ideas. Ideas create policies. Policies create change. The consequences of change will be huge as America has avoided economic reality for decades IMO. Enjoy the above videos! I am: https://kingdomecon.wordpress.com.
Some additional images to consider:
The new National Trade Council will be headed up by economist, Peter Navarro. His views and thinking will create major change and mostly REVERSE prior Obama administration policies. China will be exposed as a huge global trade manipulator which must now be challenged so that America can grow their manufacturing base.
STAY INFORMED! Receive our Weekly Recap of thought provoking articles, podcasts, and radio delivered to your inbox for FREE! Sign up here for the HoweStreet.com Weekly Recap.