January 30, 2017 | California Dreaming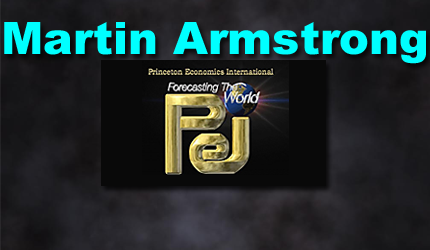 Martin Arthur Armstrong is the former chairman of Princeton Economics International Ltd. He is best known for his economic predictions based on the Economic Confidence Model, which he developed.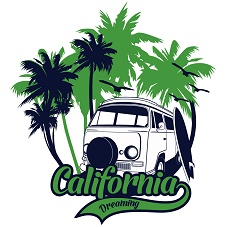 COMMENT: Sir,
Thanks for all you do. As you have been teaching, do the math. What would be the financial implications of CALIEXIT be? In other words , how much would the rest of the country save if we voted California off the island?  You have already enlightened us to the fact that they asked behind the curtain to overtake the 401ks of the rest of the country last year with 3 other states to support their failed state pension system.
Looking back at the previous paragraph, I just laughed out loud. The computer predicted the breakup of the US and I'm currently considering the effects on my wallet !
DK
REPLY: Yes. California is a complete black hole. The people do not even realize that government has been so corrupt, that every person in California owe $93,000 at the end of 2016 to cover state employee pensions. Back in 2015, Calpers, the State Pension system, sold out stocks and bought bonds because they thought the stock market would crash. They have been quietly supporting efforts in Congress to seize 401K pension plans and hand them to the States to manage. Their top two corrupt politicians would have had this through if Hillary won.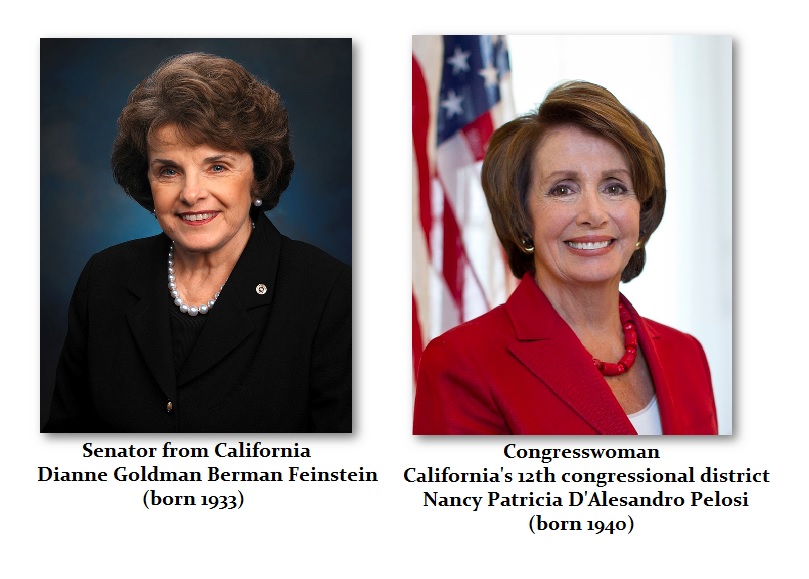 It would be a win-win for the rest of the country if California seceded and took its two leading politicians with them. Of course, I doubt these two notorious politicians would vote to leave. It would be like the Clinton Foundation having to close shop because Hillary lost her influence to peddle.
Nancy Pelosi is the Minority Leader of the House of Representatives, representing California's 12th congressional district. Pelosi made a fortune trading initial public offerings (IPOs) while she had access to insider information from Congress. Yet she would never allow Social Security to invest for the average person. Pelosi has confirmed how Democrats really do dislike Christians. She recently said: "They pray in church on Sunday and then prey on people the rest of the week."  The Podesta emails that revealed the Democrats disliked Catholics and Evangelical Christians, seem to be on point about their attitude: Hillary's staff said Catholics are "severely backwards" and further demeaned them saying they don't know "what the hell they're talking about." Yet Pelosi is critical of Trump and calls him a racist because of his restriction on people coming from selected countries in the Middle East? You have Madeleine Albright saying she will register as a Muslim to protest Trump. So Catholics and Evangelicals the Democrats hate and now prefer Muslim? When did religion become a race? They are turning national security into a political football. NSA and taking everyone's emails is necessary for security but checking people at the border is not?
Then there is Dianne Feinstein. Of course it was Feinstein who supported the NSA and called Snowden a Traitor. Her Op-Ed justified taking everyone's emails, phone calls etc claiming 911 would not have taken place if the NSA had full power to do whatever it desired – and did. Our models were showing California would move to secede back then and they too see to be on target. Even Zuckerberg of Facebook said he had personally called President Obama to voice his outrage at the NSA spying and Feinstein's insane support of activity that everyone has come to see as standard. He said on his own Facebook Page:
"When our engineers work tirelessly to improve security, we imagine we're protecting you against criminals, not our own government." 
Then Feinstein's husband won the contract to sell Post Office Department real estate. Of course they cover that up claiming Blum Capital Partners, L.P (Richard Blum, Sen. Dianne Feinstein's husband), won the bid against 7 other competitors. They have never released proof of the bidding. Even the appearance of impropriety is reason to recuse a judge whenever it may be "reasonable be questioned." It goes even further: Blum and Feinstein both knew that this transaction has the appearance of corruption and a Federal Judge would be compelled to recuse themselves from such a case if "his spouse or minor child residing in his household, has a financial interest in the subject matter in controversy or in a party to the proceeding, or any other interest that could be substantially affected by the outcome of the proceeding."
To all my friends in California – it's time to leave. Florida has good weather and no state income tax. It is the number one state in economic growth and job creation most of the time with over 3% and Orlando, even back in 2014, was the top city in the USA for job growth coming in at 3.7%. California is on target for going BUST in 2021. It already has the HIGHEST taxes in the USA and Gov. Jerry Brown's administration miscalculated costs for the state Medi-Cal program, which is their excuse, by $1.9 billion last year. This is just a "oversight" that contributed to Brown's projection of a deficit in the upcoming budget. However, Medi-Cal covers illegal immigrants. There is NO REQUIREMENT whatsoever to have a citizenship OR a resident status paying taxes.
Hello! Yes call Trump a racist and secede because you want to cover everyone even if they do not pay taxes on the cash they earn. No wonder they do not want a wall. All of Mexico can go to California for free healthcare unlimited.
Only a handful of states, including California, Nebraska, North Carolina, North Dakota, Rhode Island, and Vermont, currently tax ALL retirement income and don't provide any general income exclusion for seniors. So California has compassion for refugees and is liberal toward everyone but hard working Americans who can never live in peace and should be taxed until they drop dead.
Worse still, California taxes people who retire and move to other states. Yes, you are stamped on your ass when born in California – PROPERTY OF THE STATE. You cannot escape. So it may be best to get out before it is TOO LATE! Under federal law, states are now clearly prohibited from taxing certain retirement income unless you're a resident of, or domiciled in, that state. California was attempting to tax people in other states claiming they earned their pension in California. The federal law applies to all qualified plans (for example, 401(k), profit-sharing, and defined benefit plans), IRAs, 403(b) plans, 457(b) plans, and governmental plans. So if you sell your home and get out and domicile in a state that does not tax pensions, you are OK on this level. However, the law provides only limited protection for other (nonqualified) deferred compensation plan benefits. This is called "top-hat" plan benefits that are paid over an employee's lifetime, or over a period of at least 10 years. Stock options, stock appreciation rights (SARs), and restricted stock are not included meaning California is completely free to tax these benefits even after you relocate.
How much longer can this California Dreaming continue? Our computer says 2021. It's time to leave before they impose an exit tax.
---
28 U.S. Code § 455 – Disqualification of justice, judge, or magistrate judge
(a) Any justice, judge, or magistrate judge of the United States shall disqualify himself in any proceeding in which his impartiality might reasonably be questioned.
(b) He shall also disqualify himself in the following circumstances:
(1) Where he has a personal bias or prejudice concerning a party, or personal knowledge of disputed evidentiary facts concerning the proceeding;
(2) Where in private practice he served as lawyer in the matter in controversy, or a lawyer with whom he previously practiced law served during such association as a lawyer concerning the matter, or the judge or such lawyer has been a material witness concerning it;
(3) Where he has served in governmental employment and in such capacity participated as counsel, adviser or material witness concerning the proceeding or expressed an opinion concerning the merits of the particular case in controversy;
(4) He knows that he, individually or as a fiduciary, or his spouse or minor child residing in his household, has a financial interest in the subject matter in controversy or in a party to the proceeding, or any other interest that could be substantially affected by the outcome of the proceeding;
(5) He or his spouse, or a person within the third degree of relationship to either of them, or the spouse of such a person:
(i) Is a party to the proceeding, or an officer, director, or trustee of a party;
(ii) Is acting as a lawyer in the proceeding;
(iii) Is known by the judge to have an interest that could be substantially affected by the outcome of the proceeding;
(iv) Is to the judge's knowledge likely to be a material witness in the proceeding.
(c) A judge should inform himself about his personal and fiduciary financial interests, and make a reasonable effort to inform himself about the personal financial interests of his spouse and minor children residing in his household.
(d) For the purposes of this section the following words or phrases shall have the meaning indicated:
(1) "proceeding" includes pretrial, trial, appellate review, or other stages of litigation;
(2) the degree of relationship is calculated according to the civil law system;
(3) "fiduciary" includes such relationships as executor, administrator, trustee, and guardian;
(4) "financial interest" means ownership of a legal or equitable interest, however small, or a relationship as director, adviser, or other active participant in the affairs of a party, except that:
(i) Ownership in a mutual or common investment fund that holds securities is not a "financial interest" in such securities unless the judge participates in the management of the fund;
(ii) An office in an educational, religious, charitable, fraternal, or civic organization is not a "financial interest" in securities held by the organization;
(iii) The proprietary interest of a policyholder in a mutual insurance company, of a depositor in a mutual savings association, or a similar proprietary interest, is a "financial interest" in the organization only if the outcome of the proceeding could substantially affect the value of the interest;
(iv) Ownership of government securities is a "financial interest" in the issuer only if the outcome of the proceeding could substantially affect the value of the securities.
(e) No justice, judge, or magistrate judge shall accept from the parties to the proceeding a waiver of any ground for disqualification enumerated in subsection (b). Where the ground for disqualification arises only under subsection (a), waiver may be accepted provided it is preceded by a full disclosure on the record of the basis for disqualification.
(f) Notwithstanding the preceding provisions of this section, if any justice, judge, magistrate judge, or bankruptcy judge to whom a matter has been assigned would be disqualified, after substantial judicial time has been devoted to the matter, because of the appearance or discovery, after the matter was assigned to him or her, that he or she individually or as a fiduciary, or his or her spouse or minor child residing in his or her household, has a financial interest in a party (other than an interest that could be substantially affected by the outcome), disqualification is not required if the justice, judge, magistrate judge, bankruptcy judge, spouse or minor child, as the case may be, divests himself or herself of the interest that provides the grounds for the disqualification.
(June 25, 1948, ch. 646, 62 Stat. 908; Pub. L. 93–512, § 1, Dec. 5, 1974, 88 Stat. 1609; Pub. L. 95–598, title II, § 214(a), (b), Nov. 6, 1978, 92 Stat. 2661; Pub. L. 100–702, title X, § 1007, Nov. 19, 1988, 102 Stat. 4667; Pub. L. 101–650, title III, § 321, Dec. 1, 1990, 104 Stat. 5117.)
STAY INFORMED! Receive our Weekly Recap of thought provoking articles, podcasts, and radio delivered to your inbox for FREE! Sign up here for the HoweStreet.com Weekly Recap.