December 7, 2016 | Foundations that Build Retirement Portfolios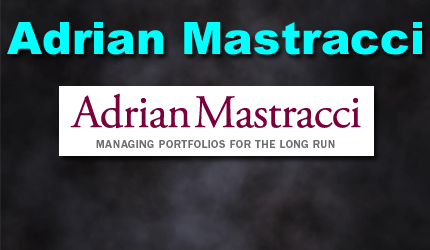 Adrian Mastracci, Discretionary Portfolio Manager, B.E.E., MBA. My expertise in the investment and financial advisory profession began in 1972. I graduated with the Bachelor of Electrical Engineering from General Motors Institute in 1971. I then attended the University of British Columbia, graduating with the MBA in 1972. I have attained the "Discretionary Portfolio Manager" professional designation. I am committed to offering clients the highest standard of personal service by providing prompt, courteous and professional attention. My advice is objective, unbiased and without conflicts of interest. I'm part of a team that delivers comprehensive services and best value in managing client wealth.
Successful accumulation of retirement capital is a methodical exercise spanning decades.
Think of it as running a long-distance race, perhaps even a marathon.
Approximate your capital number that represents a comfortable retirement.
Use it as a ballpark guide during good and bad economic stretches.
Think of the foundations as core investment philosophies for the long haul.
Keeping worries at bay during the long race of market swings and roundabouts.
Investors can relate with this approach throughout their investing pathway.
For me, it provides perspective along the twists and turns of the road of finances.
I highlight my half-dozen primary foundations:
▶ 1.. Minding risks
It's well known that wise investors care about risks.
On the other hand, novice investors shop for returns.
Portfolio prudence considers risks first, returns second.
Returns will ultimately reward investors who focus on investment risks.
Risks will eventually catch up to investors who focus on returns.
▶ 2.. Save and invest
Plan to save regularly, then take your time.
There is no need to be fully invested at once.
Remove the pressure of the decision to pinpoint when to buy.
Invest over a year or two, perhaps buying every month or quarter.
Having a few entry points into the markets is a sensible approach.
If you are not comfortable investing, move to the sidelines for a bit.
▶ 3.. Rainy day fund
Set aside 2 to 4 months of expenses in cash for emergencies.
Job loss, illness, disability and accidents are good reasons to dip into it.
Keep the emergency fund at an institution that has not loaned you money.
Funding the rainy day is a form of insurance.
There may also be a need to insure life, health, property and earning power.
▶ 4.. Review holdings
Buy and hold strategies typically deliver.
Just schedule periodic reviews of your holdings.
Examine why you still hold them.
Assess their future prospects.
Take swift actions as necessary.
Understand what you own and stay with it.
▶ 5.. Hiring professionals
Do your due diligence.
Hire professionals for distinctive values they bring to your table.
Make sure you're on board with the investment philosophy.
Implement a sensible road map designed for your specific needs.
Keep in mind that past performance is not a reliable indicator.
▶ 6.. Fees and costs
Be mindful of total fees and costs.
Some charges may be hidden.
Some fees are deductible, others are not.
Understand front loads and deferred sales charges.
Opt for a fully transparent system of fees.
You are the only one who pays.
————-
These are straightforward policies that guide retirement accumulations.
Building your retirement capital is ready for the long race to get under way.
Tweak them in small doses only if they need adjustments.
The more you touch a portfolio the smaller it becomes.
Know the foundations that deliver on your needs.
Recognize when you're straying from the roadmap.
Your comments are welcomed.
Regards,
Adrian
STAY INFORMED! Receive our Weekly Recap of thought provoking articles, podcasts, and radio delivered to your inbox for FREE! Sign up here for the HoweStreet.com Weekly Recap.