November 27, 2016 | Trump's Ideas Not Reflective of 'NOW' Realities!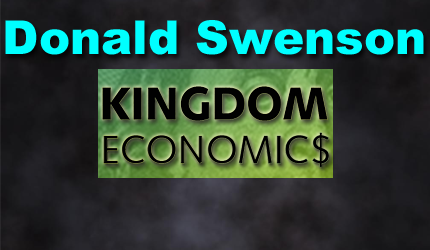 Donald B. Swenson: Born January 24, 1943, Roseau, Minnesota. Graduated H.S. 1961, Moorhead High, Minnesota. Graduated College 1968, Moorhead State University, Minnesota. Designated member of Appraisal Institute (MAI), 1974. Employed with Western Life Insurance Company, 1968 – 71; Iowa Securities Company, 1971 – 73; American Appraisal Company, 1974 – 81. Part-time teacher/valuation consultant/bartender, 1979 – 2008 (taught workshops at Waukesha County Technical Institute, Wi. and Madison Area Technical College, Wi.). Retired 2008 (part time teacher/blogger), AZ. Self educated economist/philosopher/theologian: http://kingdomecon.wordpress.com.
Our new president-elect has proposed 'ideas' which are not reflective of real-time reality. We ALL live in the 'NOW' continually and this means that 'NOW' realities are important for living and solving problems. Politicians, however, avoid these 'NOW' realities and live mostly in a mythical Future with their thinking. This mindset (of our politicians) is actually 'illusionary' and creates Problems which can never be solved. Think of reality as: living always in the 'NOW' and successive moments of 'NOW'. There is NO 'past' or 'future' which we live in. I (You) live continually in the 'NOW' moment and then successive moments of 'NOW'. Trump's ideas, however, are not based on this obvious reality. This creates a continuing problem for all of us going forward.
Let's think about a couple of Trump's proposals which he desires to implement. He desires to lower taxes for corporations and individuals substantially. This 'idea' is based upon his imaginary 'future' conceptions of economic growth. Lowering our taxes means LESS government revenues and this means MORE deficits and debt going forward. Does this sound like a wise policy idea (for our millennials and their children)? See this website for why this idea is foolish and unwise: http://www.usdebtclock.org. Check out the current income which is now being received from all the tax avenues and why Trump's ideas are foolish. If corporate taxes (per Trump's plan) are reduced to 15% from the current 35% this means a substantial reduction in government revenues. This means much higher deficits and a growing national debt situation going forward. This trend needs to change (now)!
Trump also desires to spend some $1 trillion on new infrastructure projects. This spending also means pressure to increase deficit spending and add more to our national debt. Some estimates suggest that these two ideas of the Donald's could add some $7 – 8 trillion of additional debt to our government ledger. Does this sound like a sound and wise policy idea for Americans (especially the younger generations) who already can not pay back ANY of their current DEBT. Will our children benefit from ignoring 'NOW' realities so as to continue all this 'ILLUSIONARY' thinking (based upon some Future which does not exist nor never arrives)? Would not it be WISE to recognize that reality is based upon 'NOW" living and successive moments of 'NOW' living? Reality is what we should be proposing so that our lives reflect these realities. Think on this concept called REALITY…it's the key to progress!
Mr. Trump is also proposing to spend billions on a border WALL which can not actually solve anything permanently. A wall may sound good on paper but how could I navigate around this wall if I so desired? I could go OVER this wall as one alternative. I could go AROUND this wall as another alternative. I might go UNDER this wall or I also might find a water route which avoids this wall entirely. Who actually benefits from a WALL in the longer run. We all live in the 'NOW' and there are numerous alternatives for avoiding this border structure if people so desire. There are better alternatives to preventing 'illegals' from entering this country IMO. Anyway, the ideas now being proposed by our newly elected administration will NOT solve any of our current financial issues. This, to me, is obvious and also sad!
The real problem with politicians, our controlled media, and our entire economic profession is that our concepts (for decision-making) are mostly 'illusionary' and 'mythical'. I could enunciate many examples. The entire concept of a FUTURE (such as the 'present worth of future benefits') is mostly an 'ILLUSION'. There is no such 'event' as a FUTURE. The entire concept called a 'PAST' is also an 'ILLUSION' with respect to how we all live our lives. The entire concept called 'VALUE' which acts as the foundation for all economics is also an 'ILLUSION'. Can living 'illusions' create a better world? I don't think so! We need to rethink our concepts for decision-making so that we THINK in the 'NOW'. Reality is a 'NOW' experience always and this is the most important concept of all to comprehend. Think on this to see if you agree! I am: https://kingdomecon.wordpress.com.
Some images which add to the understanding of the above missive are: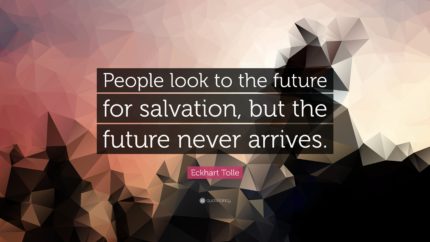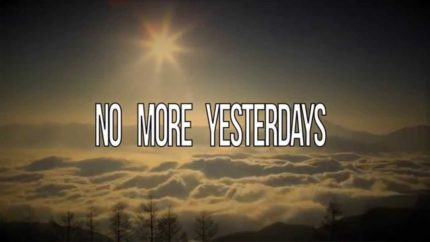 The Trump plan is clearly an 'ILLUSION' when understood. His plan is based upon 'future assumptions' which IGNORE our current 'NOW' realities. Our children will suffer from all these 'illusions' and 'myths' and our Nation will decline and become less prosperous! We all need to think about the reality of LIVING in the 'NOW' and then promoting 'NOW' realities (policies) within economics! Enjoy!
STAY INFORMED! Receive our Weekly Recap of thought provoking articles, podcasts, and radio delivered to your inbox for FREE! Sign up here for the HoweStreet.com Weekly Recap.