November 1, 2016 | The $$$$$ – are 'Symbols' Mere Units of Consciousness?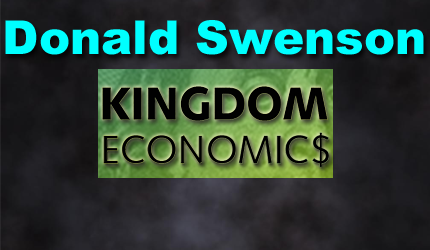 Donald B. Swenson: Born January 24, 1943, Roseau, Minnesota. Graduated H.S. 1961, Moorhead High, Minnesota. Graduated College 1968, Moorhead State University, Minnesota. Designated member of Appraisal Institute (MAI), 1974. Employed with Western Life Insurance Company, 1968 – 71; Iowa Securities Company, 1971 – 73; American Appraisal Company, 1974 – 81. Part-time teacher/valuation consultant/bartender, 1979 – 2008 (taught workshops at Waukesha County Technical Institute, Wi. and Madison Area Technical College, Wi.). Retired 2008 (part time teacher/blogger), AZ. Self educated economist/philosopher/theologian: http://kingdomecon.wordpress.com.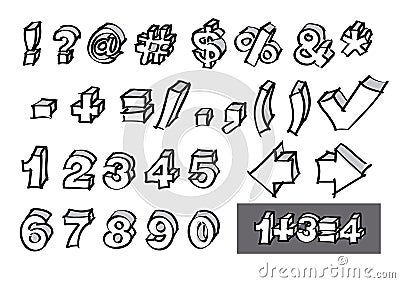 I correspond with an intellectual friend who claims that he understands issues of the intellect and that my view of reality (when it comes to our cyber currencies) is 'crap'. This friend is probably typical of many 'intellectuals' who teach and preach in our secular institutions of Higher Learning. This friend (well-informed on most issues) rejects my concept that all our cyber currencies are now 'units of consciousness'. Let's think on this issue for this missive and explore my view…where I claim that all of today's currencies (dollar, pound, yen, euro, krona, ruble, dong, peso, etc.) are mere 'units of consciousness'. Units derived from the human MIND and not from material nature.
A good video to review on this issue is: http://olp.digicoinpro.com/. This video covers some history of our money system and then promotes a digital currency (called OneCoin) as the new savior for our financial system. Similar cyber currencies are: Bitcoin, Zcash, Auroracoin, and Ethereum. I would suggest that you watch the video now prior to reading further as this might help with understanding this concept called cyber money (http://olp.digicoinpro.com/).
I think most of us would agree that we live in a material world with our observation. Observation confirms that this concept called 'matter' is real and present. Science has given us this materialistic  perspective and most intellectuals buy into this scientific world view. For example, science would confirm that a gold or silver coin is composed of 'matter' and lives outside our consciousness (mind). Science would also confirm that a paper note with symbols engraved would qualify as 'matter' and lives outside our inner consciousness.
But do my 'symbols' which I engrave on a paper note, a gold coin, or a silver coin qualify as units of 'matter'? I would suggest, NO! My 'words', 'symbols', visualizations, and concepts (used as 'names' for identification purposes) do not quality as 'matter'. Does that 'name' for a planet (such as Jupiter) derive from my metaphysical consciousness or does this 'name' derive from material observation (matter)? My sense is that 'names' (of objects in space) derive from my metaphysical consciousness. So what is this 'name' that we call DOLLAR (and all the other currency 'names')?
Names, to me, derive from my inner being (self) and should not be viewed as 'crap' thinking. Names should be viewed as 'units of consciousness'. After all, I 'name' objects every day to identify what I speak of. Our $$$$ and its 1.00 are not composed of 'matter' nor are these 'symbols' derived from any physical substance within nature. These symbols are derived IMO from my consciousness (also called my 'mind'). Today, our money units have been divorced from any 'thing' (matter) and are mere UNITS OF CONSCIOUSNESS. We create this units from our metaphysical MIND. Think of QE and similar operations!
Review this video for some history of money and then think about these currencies which we use today for valuation of products. What are these 'units' in reality? Where do they derive from? Who creates them? Which mind's type in digits ($1,000,000,000) to a master computer server and then call these digits 'legal tender' money? Give some thought to what our Central banksters do in real-time to stimulate financial spending? Are these 'units' called legal tender derived from nature or from the MIND of a Central Banker? The video should help with discerning reality!
What we need to recognize is that our MONEY has changed from a physical/material object to a metaphysical unit of nothing. All this has happened in just the past 40+ years (mostly). Gradually and relentlessly our policymakers (operating behind closed doors) have eliminated physical money and replaced these physical units with 'units of consciousness' (units of our imagination). Why will our dollar eventually go to ZERO? Why will all our cyber currencies eventually go to ZERO? Think on this for today! Enjoy! I am: https://kingdomecon.wordpress.com. Watch video: http://olp.digicoinpro.com/
Some additional images for your review and contemplation in understanding the above issue (click on the image for further information):
Click on above image for lots of history on money, banking, finance, currencies!
STAY INFORMED! Receive our Weekly Recap of thought provoking articles, podcasts, and radio delivered to your inbox for FREE! Sign up here for the HoweStreet.com Weekly Recap.