October 26, 2016 | This Is What Gold Does In A Currency Crisis, Brexit Edition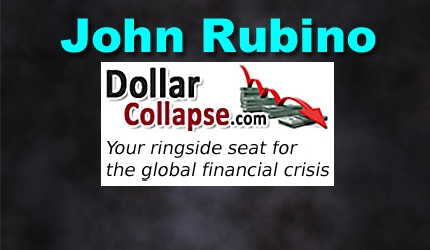 John is author or co-author of five books, including of The Money Bubble, The Collapse of the Dollar and How to Profit From It, Clean Money: Picking Winners in the Green-Tech Boom and How to Profit from the Coming Real Estate Bust. A former Wall Street analyst and featured columnist with TheStreet.com, he currently writes for CFA Magazine.
In June the UK shocked the world – or at least the world's elites – by voting to pull out of the European Union. Economists predicted disaster, EU leaders threatened pain for British exporters and tourists, and the media settled in to watch the UK shrivel and die.
Four months later, the appropriate response is a yawn rather than a scream.
(CNBC) – The first indications of how the U.K. economy is performing in the aftermath of the Brexit vote will be known this Thursday, with the release of quarterly gross domestic product (GDP) figures.Analysts told CNBC they forecast a 0.4 percent growth in the third quarter of this year – an "upside surprise" following the decision last June to leave the European Union. Prior to the vote, many market observers were pointing to economic contractions if voters opted to leave the EU.
The pound, however, did fall hard in foreign exchange markets…
…which is actually great news for British exporters, who are winning round one of the post-Brexit currency war by selling suddenly-much-cheaper stuff to the rest of the world.
The only losers? Britons who held their savings in local currency and saw the value of their bank accounts fall dramatically. But their solution was actually pretty simple: convert their pounds to gold and watch it soar.
Britons who did this are up about 25%, which is a pretty good year's work for any money manager, amateur or professional.
As the "but in the long run Brexit will still be a disaster" drumbeat gets louder and negotiations with the EU drag on, gold should remain a simple, low-stress way for anyone with pounds to sail through the process unscathed.
The broader lesson? As the world descends into debt-driven chaos in coming years, the above charts will be replicated in most national currencies, giving all of us chance to learn from the UK's example.
STAY INFORMED! Receive our Weekly Recap of thought provoking articles, podcasts, and radio delivered to your inbox for FREE! Sign up here for the HoweStreet.com Weekly Recap.