October 30, 2016 | Opposites – absolutely necessary for gaining Wisdom!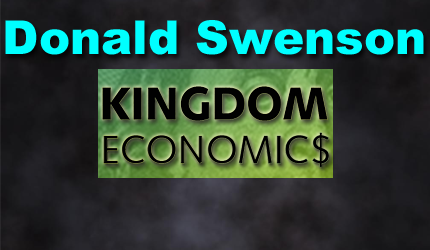 Donald B. Swenson: Born January 24, 1943, Roseau, Minnesota. Graduated H.S. 1961, Moorhead High, Minnesota. Graduated College 1968, Moorhead State University, Minnesota. Designated member of Appraisal Institute (MAI), 1974. Employed with Western Life Insurance Company, 1968 – 71; Iowa Securities Company, 1971 – 73; American Appraisal Company, 1974 – 81. Part-time teacher/valuation consultant/bartender, 1979 – 2008 (taught workshops at Waukesha County Technical Institute, Wi. and Madison Area Technical College, Wi.). Retired 2008 (part time teacher/blogger), AZ. Self educated economist/philosopher/theologian: http://kingdomecon.wordpress.com.
Is human nature a myth? Some do not accept the dualities of human nature! Why?
As a person on our planet I continually 'live' in the NOW (moment)! I would suggest that you do likewise. This means that I experience 'opposites' (plus and minus events, real and fake events) as I live and experience reality in the Now. Most people whom I associate with tend to view reality as divided into three time-segments (past, present, future). This mindset, however, is really a deception (when evaluated fully and philosophically). I (You) 'live' our lives continually (always) in the Now moment (and not in a Past or a Future moment).  Even my 'memories' of a prior moment of Now (called the Past) is experienced as a Now experience (present reality). This also goes for any visualization of a 'Future' event. My visualization is always a Now experience (at any moment in time). This means that life is 'lived' in the NOW continually (always)! Give this some reflection prior to reading further!
As a human being living in the Now moment (and successive moments of Now) I experience 'opposites' in nearly all aspects of my reality. This is likely due to my TWO natures (dark/light, lower/higher, negative/positive, evil/good, fake/real). We can witness these opposites when we think of our monetary history, our political history, our scientific history, and our religious history. Opposites reveal themselves continually as I experience reality each moment of Now. If we invent 'Real' money, for example, to reflect what the marketplace chooses in real-time, we could say that 'silver' was/is 'Real' money…as this was the first money invented/adopted by our American marketplace (back in 1792 and after). Silver and gold were both chosen by the American marketplace and its people…so this can be viewed as 'Real' money. Not until 1971-74, were these inventions abandoned fully for the Fake money of today!
Opposites are offered to deceive and also to help us discern differences in value!
The opposite of Real money is Fake money. Human nature (represented by the elite banksters who controlled the political machinery) desired that Fake money be mandated (by our government) to replace the Real money (gradually and subtly). This changed the marketplace gradually and all monetary transactions also changed with these events. Fake money, being readily created via political decision-making (artificially), made sense to those running the corrupt political/economic system. Fake money could expand monetary transactions, create continual inflation in prices (a wealth effect), provide special favors to select elites in positions of power, and offer advantages to those running the corrupt political/economic system. So what happened in time (successive moments of Now since 1792) was gradual abandonment of Real money for Fake money. This made sense to those running the system and their lower/flesh nature!
Over time (successive moments of Now) our elites discovered that Fake money could provide favors and advantages for the ruling class and help with realizing their goals and control mechanisms.  The vast working classes (who were unaware of the secret transition mechanisms at work) became deceived gradually. Gradually, Fake money grew in prominence and Real money was abandoned by our elites…and sent to the bank storage lockers/warehouses to remain dormant as mechanisms for wealth creation. This situation reveals how 'opposites' emerge in the marketplace and fool the general public who gradually become victimized by the corruption within the ruling class elites…who succumb to their lower/flesh natures.
Victimization starts subtly and surreptitiously and then grows as the elites discover that their Fake money can work for a season to their advantage (if the public is deceived and unaware of the details which occurred gradually and surreptitiously behind closed doors). This situation has now been revealed to those of us with Wisdom and Understanding and who have followed this ongoing history. Opposites occur to help us all gain Wisdom and Understanding on important issues which are present in real-time and which affect our life situations daily. Opposites generally derive from the realities of our TWO natures (one nature for those who refuse to recognize these dualities of life).
Opposites are due to our 'human nature' which is paradoxical in that we live with Two core natures mostly (I think this is present within most human beings who reflect on their real-time experiences). My lower/flesh nature is present daily in all my Now experiences. I can not avoid this core nature! To overcome this lower/flesh nature, however, I need to acquire a higher/spiritual nature as an objective/goal. This higher/spiritual nature (we can call it being 'born anew') can help me to subdue this lower/flesh nature so that Wisdom prevails in the marketplace and via my ongoing decision-making. Acquiring a higher/spiritual nature must be continuous and ongoing, however, as my lower/flesh nature is my core nature (that which reveals itself within my moment by moment actions in real-time).
The human nature of King George III caused our founding Fathers to reject England's rule over America! Is it now time to reject bankster rule over America?
Human beings (including all the elites who run our corrupted political/economic system), tend to follow their core nature (their lower/flesh nature) as this is the nature of the current marketplace (predominantly). Our system is fundamentally structured to promote this lower/flesh nature. We witness these two natures within the 2016 election soap opera which Hillary and the Donald now present to us. Most of these political persons have acquired their positions of Power so that they can advance the privileges of their friends and comrades…who prefer this lower/flesh nature to prevail in the marketplace. Notice all the shenanigans and corruptions which we all witness within the Hillary email affair and the Donald business/sexual affairs. Both live with a lower/flesh nature which predominates over their behavior in the Now moment! Their higher/spiritual natures are mostly suppressed (it seems).
Only the 'present' has a right to exist! Thomas Hobbes!
'Two natures' have been recognized for most of human history! Where do these natures derive from? Whom? Why? Purpose?
Could these persons (our candidates for President) pursue their higher/spiritual nature to overcome most of their lower/flesh nature if desired? I would suggest that they could IF they desired to pursue this higher/spiritual nature relentlessly and seriously. Each of these candidates for Commander-in-chief/President COULD recognize that their lower/flesh nature is problematic (core) and then recognize that a higher/spiritual nature (being born anew) is needed…in order to OVERCOME their lower/flesh nature. This could happen IF these two candidates for POWER would become AWARE of this paradoxical human situation which we all face on this planet. Opposites reveal themselves in practically everything that we experience. Good/Evil, Light/Dark, Positive/Negative, Higher/Lower, Fake/Real are prevalent in our human marketplace (everywhere)! All derives from our human nature!
One key to gaining Wisdom and Understanding IMO is to recognize that we all live with TWO natures (upon reflection). Life is a paradox and opposites are part of the experiences of living life in the NOW. The Past is never present and the Future is mere speculation. Living in the NOW moment are what I (You) experience (usually unknowingly) and recognizing that the Now Moment is how life is lived is key to gaining Wisdom for all the new challenges and events which occur. The big event now facing all of us is this ongoing battle between Fake money and Real money. Fake money has become digital/virtual money (today) and this situation will eventually 'enslave' all mankind (except select elites) as events continue to evolve. The current trend is towards the 'Mark of the Beast' economic system (now emerging rapidly) where most everyone becomes enslaved to 'numbers', 'digits', 'fake' currencies, and the 'elites' who administer this corrupt system in order to maintain their own control/freedom!
Wisdom emerges when a person can master the various 'opposites' which present themselves in the daily marketplace and within our spiritual consciousness. Today, the biggest deception within economics and politics is our Fake money situation (and our virtual/unpayable debt). Fake money has replaced Real money (as defined by our founding Fathers) and the Wisdom (of these Fathers) suggests that those in POWER will use this deception (Fake money) to further their own hubris and political advantage…and subjugate those of us who can not discern these realities. What we all need today is more Wisdom and Understanding…which comes from seeking one's higher/spiritual nature so as to overcome one's lower/flesh nature. Think on this for today! I am: https://kingdomecon.wordpress.com.
Some images to help with discerning our TWO natures (lower/flesh) and (higher/spiritual). Click on image for additional info.
Human enslavement continues until it ends! Wisdom is key to realizing The End!
STAY INFORMED! Receive our Weekly Recap of thought provoking articles, podcasts, and radio delivered to your inbox for FREE! Sign up here for the HoweStreet.com Weekly Recap.