October 27, 2016 | Oil Market Update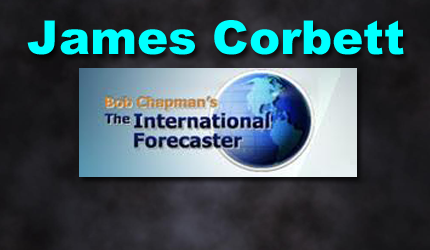 James Corbett is an editorial writer for The International Forecaster, the bi-weekly e-newsletter created by the late Bob Chapman.
Oil is once again trending downward this week after failing to sustain its breakout above the psychologically important $50/barrel mark earlier this month. The push above the $50 level came after OPEC's production cut agreement last month in Algiers (or, more accurately, traders' expectations that OPEC might actually be able to pull a production cut off this time).
The inevitable chink in OPEC's latest armor appeared on Sunday when Iraqi Oil Minister Jabber Al-Luaibi told a news conferencethat Iraq should be exempted from the agreement because of its ongoing war with the Islamic State. Libya, Iran and Nigeria are already exempted from the agreement, and Russia's Rosneft has already signaled its intention to actually increase output, so if Iraq were to pull out it's almost certain that the agreement as a whole will collapse.
To make matters even worse, Iran, Iraq and Venezuela have all disputed OPEC's estimates of each country's oil production that is being used to form the production deal. OPEC uses secondary sources, including media reports, to estimate oil production, but, according to its critics, it does a terrible job at it. As the managing director of National Iranian Oil Co., Ali Kardor, pointed out earlier this week, Iran produces 3.89 million barrels a day, 300,000 more than what OPEC estimated last month. If future production cuts are based on these inaccurate estimates, countries fear they will be squeezed much harder than they should be.
As OilPrice.com notes, there are even more reasons to expect lower oil prices to continue on:
The global economic forecast has been consistently overestimated in recent years, and with the World Bank, the IMF, and Goldman Sachs all downgrading their global growth forecasts this year it seems there is likely to be little growth in demand for oil in the near future.
The Chinese economic slowdown in particular hurts the oil market as the country's remarkable growth boom from 1999-2014 was the single largest contributor to global oil demand growth in the period.
Technological innovation, both in the shale oil extraction process and in automotive technologies, means that producers are continuing to pump at lower prices and demand from the transportation sector is not growing as expected.
Indeed, given the coming ballyhooed transition to the "post-carbon" world, it looks like there's nothing for the oil industry to be excited about at this time.
Of course, war in the Middle East is usually an easy "solution" to the "problem" of low oil prices, but that's not likely to happen any time soon, is it?
STAY INFORMED! Receive our Weekly Recap of thought provoking articles, podcasts, and radio delivered to your inbox for FREE! Sign up here for the HoweStreet.com Weekly Recap.