October 19, 2016 | Muster My 7-Item Checklist Before 2017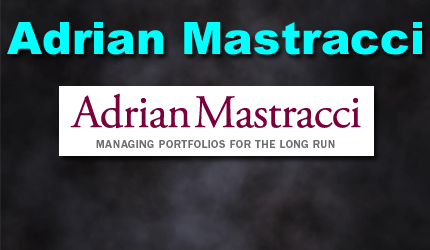 Adrian Mastracci, Discretionary Portfolio Manager, B.E.E., MBA. My expertise in the investment and financial advisory profession began in 1972. I graduated with the Bachelor of Electrical Engineering from General Motors Institute in 1971. I then attended the University of British Columbia, graduating with the MBA in 1972. I have attained the "Discretionary Portfolio Manager" professional designation. I am committed to offering clients the highest standard of personal service by providing prompt, courteous and professional attention. My advice is objective, unbiased and without conflicts of interest. I'm part of a team that delivers comprehensive services and best value in managing client wealth.
I focus on some often overlooked "big picture" components.
They all contribute to improving family wealth.
My checklist highlights seven items:
1.. Career path
Look into your rear view mirror and ask yourself whether your career has been fulfilling, say for the previous one, five or ten years. Then start probing your longer term prospects along with changes or tweaks to your "human capital" that improve your happiness. If your career passion is waning try to put it back on track or begin scouting for new possibilities.
2.. Change passwords
We spend much time on the internet. Perhaps, change and beef up your passwords that stand between you and the financial accounts that the family depends on. If the password is an easy guess or is listed in the dictionary try something else that has meaning only to you. Strive to thwart the predators as much as you can, at least once per year.
3.. Taxable projections
Finalize your 2016 estimates for all family income sources, deductions and tax credits. Then tweak or prepare the individual 2016 taxable income projections, along with "what if" scenarios. This provides a sense of which tax strategies fit better for 2016 and likely into 2017. Such as whether to pursue dividend, capital gain or interest income.
4.. Investment taxation
Understand that taxation of each type of investment income is different. Interest is reported annually and is fully taxed. Dividends are taxed as received at lesser rates. One-half of capital gains are taxed when realized. Capital losses are offset against gains. You can also decide which account, such as registered versus non-registered, realizes the preferred investment incomes.
5.. Business matters
Owners of companies and the self-employed should review their 2016 remuneration mix. Creating maximum 2017 RRSP room of $26,010 requires employment income near $144,500 in 2016. Revisit your combination of salary, management fees, bonus and dividends as applicable. Determine whether the existing business structure can benefit from a tweak or makeover.
6.. Cross-border ties
Canadians who spend time in the USA may have to file a 2016 US tax return. It is important to be aware of the "substantial presence" test. Canadians who own property in the USA should review US estate tax rules that apply. US citizens living in Canada should seek advice on past and current US filings required. Become familiar with US reporting rules that apply to the family.
7.. Family trust
If you have a family trust, ensure that the documentation and trust arrangements are up to date. Especially if the trust was created in another Province where you no longer reside. Perhaps, the 21-year rule may apply. At the same time, revisit the cost versus benefit of your trust structure.
My checklist has something for everyone.
Find your value and put it to good use.
Your comments are welcomed.
Talk soon,
Adrian
STAY INFORMED! Receive our Weekly Recap of thought provoking articles, podcasts, and radio delivered to your inbox for FREE! Sign up here for the HoweStreet.com Weekly Recap.