October 26, 2016 | Is Risk Management Your "Top Priority"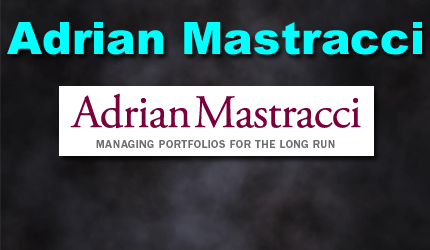 Adrian Mastracci, Discretionary Portfolio Manager, B.E.E., MBA. My expertise in the investment and financial advisory profession began in 1972. I graduated with the Bachelor of Electrical Engineering from General Motors Institute in 1971. I then attended the University of British Columbia, graduating with the MBA in 1972. I have attained the "Discretionary Portfolio Manager" professional designation. I am committed to offering clients the highest standard of personal service by providing prompt, courteous and professional attention. My advice is objective, unbiased and without conflicts of interest. I'm part of a team that delivers comprehensive services and best value in managing client wealth.
Investing is not expected to be boring going forward.
Rather, anticipate everything imaginable.
I suggest every investor contemplate this question:
Is risk management your 'top priority'?
Regardless of whether sentiment is bearish or bullish.
Dealing with investment risks should always be top of mind.
James Bryant Conan, a past president of Harvard University, once said:
"Behold the turtle. He makes progress only when he sticks his neck out."
The same is true for investors.
For both stock and bond investing.
Risk typically strikes fear in the minds of investors .
It's a normal reaction, but don't dread it.
Instead, manage the risks "before" you stick your neck out.
It ought to be "top priority" for everyone.
Savvy investors care deeply about risks.
Others just shop for returns.
Portfolio battles are won or lost at this basic level.
Risk management is far more important than superior selection and market timing.
Portfolios can incur many types of risks.
However, it's risk that delivers investment returns.
Mastering the risk game achieves better investment success.
My five strategies help manage the dreaded investment risks:
1.. Risks first, returns later
There is a preferred way to play the game. Prudent investors consider risks first, returns later.
The goal for each investor is to be comfortable, as well as to seek a sensible return.
Ask where you want your portfolio to be in 5 to 10 years. Not in 2 to 6 months.
Returns will eventually reward investors who focus on investment risks.
Risks will eventually catch up to investors who focus on returns.
2.. Design your roadmap
Building a home requires a blueprint. Building a retirement portfolio also requires a roadmap.
The best approach is to invest with your logical side of the brain. Not the emotional.
Deal with your risk tolerances and structure a sensible asset mix for the long run.
If you need help, find an unbiased professional. Your mission is to design a realistic game plan.
3.. Spread your wealth
My serious money portfolios are broadly diversified among geographies, sectors and asset classes.
All within an asset mix comfortable to each client. Quality is key in investment selection.
No single selection should spoil the nest egg if it stumbles over the cliff.
Successful portfolios contain a variety of asset classes that don't all move in the same direction.
Broad diversification saves the day most times. Look upon it as a prudent safeguard.
4.. Know when to fold
Get to know when to hold, when to fold and when to walk away. Apply this insight to your investing.
Try your best not to take large losses. Small ones are far better.
What hurts portfolios the most is not incurring losses. Rather, it is keeping them too long.
Be totally dispassionate about your losing investments. Take the awful medicine early and swiftly.
Stop the bleeding and move on.
5.. Invest systematically
Remove the pressure of when to buy. There is no need to be fully invested all at once.
Take ample time to get the mix in order. Say over one or two years.
Perhaps, invest systematically. Such as monthly, bi-monthly or quarterly.
This works both in bull and bear markets. A few entry points average out bumps and grinds.
Ask yourself what your future is to look like.
Then concentrate on strategies to manage your particular risks.
It's definitely your top priority.
It lasts your entire investing lifetime.
Don't delay risk management any longer.
Starting today is a very wise and simple move.
I welcome comments.
Best,
Adrian
STAY INFORMED! Receive our Weekly Recap of thought provoking articles, podcasts, and radio delivered to your inbox for FREE! Sign up here for the HoweStreet.com Weekly Recap.