October 8, 2016 | Gold & Silver Plummet Toward Oct./Nov. Targets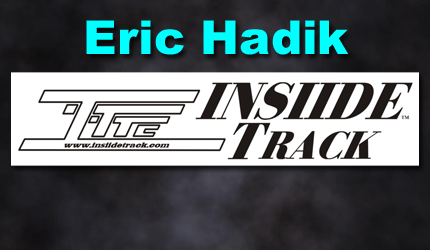 Eric Hadik began studying & trading the futures markets in the early-80's - eventually providing his analysis & trading strategies to multi-national oil companies & top-20 banks. In the 90's, while continuing to trade, Eric consulted dozens of gold & silver miners & manufacturers - before founding INSIIDE Track Trading and providing similar analysis to institutional & individual traders. His work has been featured in IBD, WSJ, Barrons, on CNBC and most recently at Forbes. His trading approach begins with extensive cycle & wave analysis, then honed by specific technical indicators & trading signals (which are reserved for his subscribers).
<><><><><><><><><><><><>   <><><><><><><><><><><><>
Gold & Silver Fulfilling Forecast Sell-offs into Early-Oct;
Projected Plummet – to 1260.0/GC – Nearly Complete…
(http://40yearcycle.com/uncategorized/goldsilver-accelerating-lower/)
Brief Bounce Could Follow… Before Final Washout!
Silver Remains on Track for Sharp Drop to ~16.00/SI.
 http://40yearcycle.com/tag/mid-2016-gold-peak/
<><><><><><><><><><><><>   <><><><><><><><><><><><>
    Gold is powerfully & accurately fulfilling its projected sharp decline (from early-July) into early-October & down to 1260.0/GC (and ultimately into early/mid-November and down to 1220.0/GC)… a persistent topic of Weekly Re-Lay analysis since July. 
  Silver has been repeatedly projected to plummet into early-October and ultimately into Nov. 7–18th, with a primary downside target of ~16.000/SI.
This is fulfilling analysis like:
    "Gold & Silver continue to adhere to geometric cycles, with the latest phase projecting a secondary high in the first 1–3 days of August, followed by a sharp decline into late-August.
The early-July sell signal in Gold was corroborated by the early-August sell signal in Silver (after Silver reached extreme upside targets on a daily, weekly AND monthly basis) …strengthening the case for a substantial drop during the month of August.
That was subsequently confirmed by the XAU signaling a short-term peak on Aug. 11th/12th – as it attacked its 2–3 month & 3–6 month upside targets – and then turning negative & confirming an intermediate top on Aug. 19th… and projecting a multi-week drop to at least ~80.00.  
The developing decline should carry Gold & Silver down to their near-term objectives at 1308.0/GCZ & 18.000/SIU… and could ultimately spur drops to ~1260.0/GCZ & ~16.000/SIU…"  [8/24/16 Weekly Re-Lay Alert]
   ""Gold & Silver continued to drop from their early-July highs, a 'c' wave decline following secondary highs ('b' wave peaks) in early-August… when geometric cycles recurred.
That was projected to spur a drop into late-August… to escalate this decline to a higher level and to project an ultimate drop to ~1260.0/GC… potentially by early-Oct.
On a 3–6 month basis, the most critical levels of support come into play around 1220.0/GC & 16.000–16.500/SI.  
From a cyclic basis, the more likely scenario (based on the greatest synergy of related cycles & indicators) remains that Gold & Silver would drop into late-August (which they have just done) and then bounce to a lower high in early-Sept… before another drop (potentially lasting into early-October).
A 9–10 week low-low-high-high-(high) Cycle Progression in Silver corroborates that – projecting a secondary high for Sept. 6–16th." [8/27/16 Weekly Re-Lay]
   ""Gold & Silver continue to adhere to the outlook for 3Q 2016 – topping in early-July, then dropping sharply into late-August – and down to 1–2 month targets – and then rebounding into early-Sept. That was/is expected to usher in another drop, potentially lasting into early-Oct…
If Silver gives a weekly close below 18.50/SIZ – as is expected – it would likely see a quick drop to ~16.00/SIZ, a level that also represents its '4th wave of lesser degree' support…
The XAU fulfilled analysis for a bounce into Sept. 7–14th, peaking on Sept. 8th. It has since dropped back toward its recent lows and is still expected to extend this overall decline into late-Sept./early-Oct. – the next phase of a ~4-month (16–19 week) high-high-low-low-low-(low) Cycle Progression.
That would also perpetuate an over-arching, 36-week high-low-(low) Cycle Progression. A test of 78–83.00/XAU is possible in that time frame…
Gold & Silver turned right back down after fulfilling analysis for a brief rebound from late-August (daily) cycle lows into Sept. 6–9th. They have since resumed their downtrends and could see another drop into early-October…Gold & Silver could accelerate down to ~1260.0/GC & ~16.00/SIZ."  [9/17/16 Weekly Re-Lay Alert]
A brief rebound could be seen before a final washout takes Gold & Silver down to their ultimate downside targets for this 3–4 month drop (see http://40yearcycle.com/uncategorized/goldsilver-accelerating-lower/ & related posts at http://40yearcycle.com/tag/mid-2016-gold-peak/).
INSIIDE Track Trading // www.insiidetrack.com // www.40YearCycle.com
Publisher of:
Weekly Re-Lay advisory service (w/intra-week Alerts)
INSIIDE Track monthly newsletter, Special Reports & Intra-month Updates
Eric Hadik's Tech Tip Reference Library
Eric Hadik's V.I.P. Trading Guide 
40-Year Cycle Reports & Publications
Futures trading involves substantial risk. Past performance is no guarantee of future results.
HYPOTHETICAL PERFORMANCE RESULTS HAVE MANY INHERENT LIMITATIONS, SOME OF WHICH ARE DESCRIBED BELOW. NO REPRESENTATION IS BEING MADE THAT ANY ACCOUNT WILL OR IS LIKELY TO ACHIEVE PROFITS OR LOSSES SIMILAR TO THOSE SHOWN. IN FACT, THERE ARE FREQUENTLY SHARP DIFFERENCES BETWEEN HYPOTHETICAL PERFORMANCE RESULTS AND THE ACTUAL RESULTS SUBSEQUENTLY ACHIEVED BY ANY PARTICULAR TRADING PROGRAM. ONE OF THE LIMITATIONS OF HYPOTHETICAL PERFORMANCE RESULTS IS THEY ARE GENERALLY PREPARED WITH THE BENEFIT OF HINDSIGHT. IN ADDITION, HYPOTHETICAL TRADING DOES NOT INVOLVE FINANCIAL RISK AND NO HYPOTHETICAL TRADING RECORD CAN COMPLETELY ACCOUNT FOR THE IMPACT OF FINANCIAL RISK IN ACTUAL TRADING. FOR EXAMPLE, THE ABILITY TO WITHSTAND LOSSES OR TO ADHERE TO A PARTICULAR TRADING PROGRAM IN SPITE OF TRADING LOSSES ARE MATERIAL POINTS WHICH CAN ADVERSELY AFFECT ACTUAL TRADING RESULTS. THERE ARE NUMEROUS OTHER FACTORS RELATED TO THE MARKETS IN GENERAL OR TO THE IMPLEMENTATION OF ANY SPECIFIC TRADING PROGRAM WHICH CANNOT BE FULLY ACCOUNTED FOR IN THE PREPARATION OF HYPOTHETICAL PERFORMANCE RESULTS AND ALL OF WHICH CAN ADVERSELY AFFECT ACTUAL TRADING RESULTS.
STAY INFORMED! Receive our Weekly Recap of thought provoking articles, podcasts, and radio delivered to your inbox for FREE! Sign up here for the HoweStreet.com Weekly Recap.