September 12, 2016 | One Major 'Domino' Sets off the CRASH!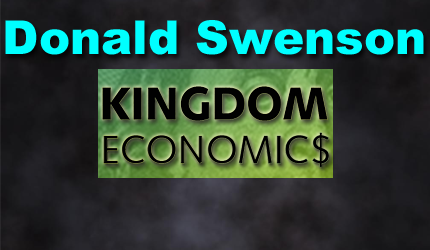 Donald B. Swenson: Born January 24, 1943, Roseau, Minnesota. Graduated H.S. 1961, Moorhead High, Minnesota. Graduated College 1968, Moorhead State University, Minnesota. Designated member of Appraisal Institute (MAI), 1974. Employed with Western Life Insurance Company, 1968 – 71; Iowa Securities Company, 1971 – 73; American Appraisal Company, 1974 – 81. Part-time teacher/valuation consultant/bartender, 1979 – 2008 (taught workshops at Waukesha County Technical Institute, Wi. and Madison Area Technical College, Wi.). Retired 2008 (part time teacher/blogger), AZ. Self educated economist/philosopher/theologian: http://kingdomecon.wordpress.com.
Our entire global financial system is now interconnected and vulnerable to a single major domino! My sense is that a major 'domino' will initiate the coming financial crash!
This domino would need to be BIG and significant to set off the coming financial crash. In todays, Wall Street Journal, and yesterdays Financial Times, two significant global banks were mentioned as possible candidates for global reverberations given today's interconnect cyber markets. UniCredit, Italy's largest lender by assets is one of the weakest banks in Europe. This bank has billions in bad loans. The other Italian bank that is vulnerable for collapse is Monte dei Paschi di Siena, the world's oldest bank. Over in Germany we also have the Deutsche bank which is in deep trouble financially. The Deutsche Bank will shut down or merge 188 of its branches across Germany during 2017, the Frankfurt-based institute said on Sunday.
Which domino will set off the coming financial holocaust? It's coming!
In the United States we have  a similar situation with Wells Fargo and a host of other commercial banks. Some 491 banks have failed since 2009. In an US Department of Justice lawsuit, Wells Fargo agreed to a $1.2 billion settlement and admitted responsibility for false claims that its home loans qualified to be insured by the Federal Housing Administration (FHA). The penalty was the biggest in FHA history as it relates to loan origination. The lawsuit also showed the bank did not take steps to fix thousands of loans that were improperly underwritten. When the loans went into default, the FHA — and, by extension, taxpayers — were left to foot the bill. Other US banks like Citigroup, Bank of America, and JP Morgan Chase faced similar lawsuits.
Our planet is now ONE global (interconnected) system which mostly operates within Cyberspace! Are you aware that 'cyberspace' is an extension of human 'consciousness'?
If we look at other potential dominos which might set off the coming financial CRASH we need look no farther than the Middle East. The chaos over in the Middle East is historic with some 470,000 killed to date with millions of civilians being displaced monthly. This situation could explode into a WWIII scenario in the near future IMO. There appears to be no ready solution to this carnage as the war is 'ideological' and 'religious' at the core. This type of war can not be solved using conventional military strategies of the past. Violence begets further violence when the issues are 'ideological'. Terrorism and counterterrorism are both equally useless in solving this type of 'ideological' conflagration. The policies of our Western political administrations are useless going forward!
Ideological issues derive from the MIND (not our brain neurons)…who is aware? Ideologies derived from our 'minds' can not be solved with bombs, drones, military force!
The Obama drones (called counterterrorism) are futile against an 'ideological' war!
Due to the interconnectedness of our global system, now mostly operating within cyberspace, we are vulnerable for a single major financial, geo-political, cyber, or military domino setting off the CRASH of all history. Human nature has not changed and this means that our politicians and our financial elites will attempt to SOLVE these 'ideological' issues with conventional military/political MIGHT. The world works under this philosophy called MIGHT makes RIGHT. Whoever can subdue their enemies with MIGHT will prevail over the other (so it is assumed). This 'assumption' may work for problems which are 'non-ideological'. But they can not work for issues of the MIND and SPIRIT. Today's issues are issues of our mind and spirit. To resolve these issues a NEW mindset must be developed.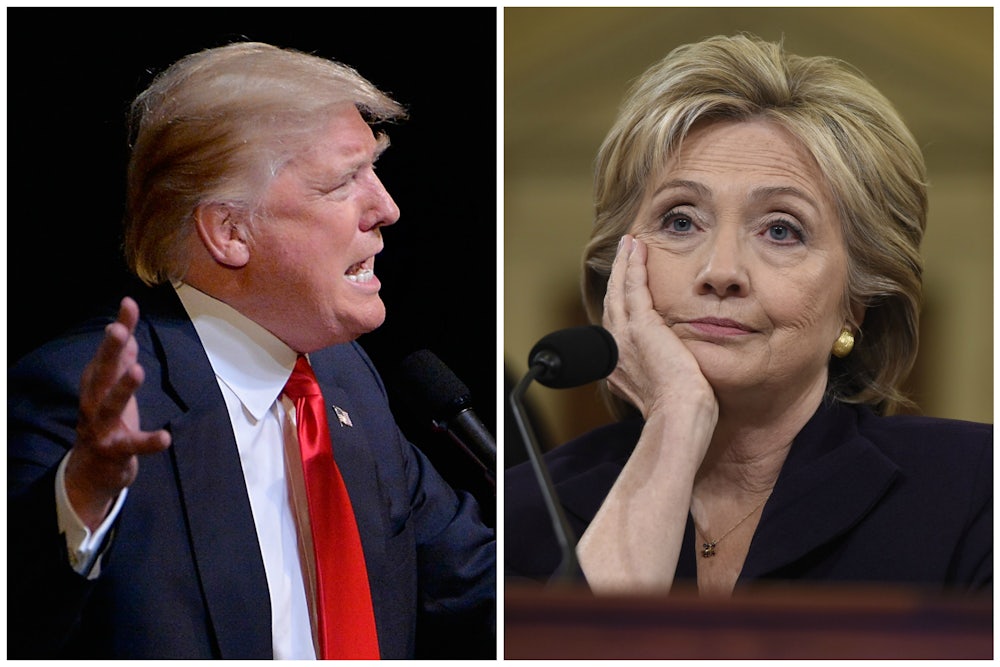 The Donald and Hillary…both promote policies which will increase global tension and human problems! Listen to what emerges from 'each' mouth (the big debate is September 26)!
Today, America attempts to solve all world problems with their political/military war strategies. Trump wants to 'bomb the hell out of ISIS and similar enemies'. Hillary wants to seek a coalition strategy which does similar but is couched with 'words' of deception and misinformation. Both of American's potential political candidates are destined to make world conditions MUCH worse. And the Obama administration has near zero credibility with most global leaders. Our globe is in serious trouble and the people 'party' on as if ALL is well! Positive thinking is advocated by the deceived (who lack wisdom) as they 'assume' that human nature will change and that all our problems will disappear! Deception and lies continue to grow on planet Earth!
Out of the 'mouth' comes more than just breath! Think about the 'source' of our Words? Where do our 'words' ultimately derive from? I don't think it is the BRAIN!
What is the 'source' of all the lies which emerge from the human tongue and which then deceive the masses? Do 'lies' emerge from our BRAIN? Is our problem our brain neurons and synapses as many within our scientific establishment assume? This deception is perpetrated continually within our scientific establishment. I find this deception ubiquitous among those within science and materialistic philosophies! The human BRAIN is our problem (so they assume). We supposedly have a 'reptilian' brain. This myth continues as our leaders refuse to LOOK within (themselves) for the real problem. The real problem is 'spiritual' and/or 'metaphysical'. The lying tongue has its 'source' within the 'spiritual' realm of reality (not material science). Few, however, desire to venture into this inner realm. Take some time to LOOK within (yourself) for more understanding of this realm. In reality, we all LIVE within TWO realms of reality! Enjoy this challenge! I am: https://kingdomecon.wordpress.com.
STAY INFORMED! Receive our Weekly Recap of thought provoking articles, podcasts, and radio delivered to your inbox for FREE! Sign up here for the HoweStreet.com Weekly Recap.