September 5, 2016 | Global Governance is Here! It's called G-20 and B-20!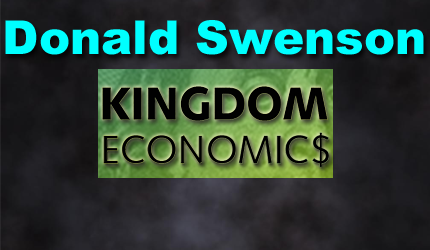 Donald B. Swenson: Born January 24, 1943, Roseau, Minnesota. Graduated H.S. 1961, Moorhead High, Minnesota. Graduated College 1968, Moorhead State University, Minnesota. Designated member of Appraisal Institute (MAI), 1974. Employed with Western Life Insurance Company, 1968 – 71; Iowa Securities Company, 1971 – 73; American Appraisal Company, 1974 – 81. Part-time teacher/valuation consultant/bartender, 1979 – 2008 (taught workshops at Waukesha County Technical Institute, Wi. and Madison Area Technical College, Wi.). Retired 2008 (part time teacher/blogger), AZ. Self educated economist/philosopher/theologian: http://kingdomecon.wordpress.com.
Take the time to check out these websites which reveal how our elites govern our planet. The first website is: http://www.g20.org and the second is: http://www.en.b20-china.org. Currently the G-20 is being held over in Hangzhou, Zhejiang (China). Some 42 of the top elites who govern our planet are in attendance. The B-20 was held just prior to this conference with some 800 business leaders in attendance. The B-20 gives advice to the G-20 so that Global Governance can work. Who is aware that we now live with Global Governance over planet Earth? Look at this list of the elites for your reference:
The top 42 leaders on planet Earth who govern our planet. Some 85% of global GDP is represented at the G-20. These policymakers now desire Global Governance per Agenda 2030 which was adopted in September 2015 by our 93 member United Nations (blessed by Pope Francis of Rome).
The 11th G20 Summit will be held in Hangzhou, Zhejiang on September 4 and 5. The following leaders from G20 members, guest countries and international organizations will attend the summit at the invitation of President Xi Jinping: President Mauricio Macri of Argentina, Brazilian leader, President Francois Hollande of France, President Joko Widodo of Indonesia, President Park Geun-hye of the ROK, President Enrique Pena Nieto of Mexico, President Vladimir Putin of Russia, President Jacob Zuma of South Africa, President Recep Tayyip Erdogan of Turkey, President Barack Obama of the US, Prime Minister Malcolm Turnbull of Australia, Prime Minister Justin Trudeau of Canada, Chancellor Angela Merkel of Germany, Prime Minister Narendra Modi of India, Prime Minister Matteo Renzi of Italy, Prime Minister Shinzo Abe of Japan, Prime Minister Theresa May of the UK, President Donald Tusk of the European Council, President Jean-Claud Juncker of the European Commission, Deputy Crown Prince, Second Deputy Prime Minister and Minister of Defense Muhammad bin Salman Al Saud of Saudi Arabia, President Idriss Deby of Chad, President Abdel Fatah al-Sesi of Egypt, President Nursultan Nazarbayev of Kazakhstan, President Bounnhang Vorachith of Laos, President Macky Sall of Senegal, Prime Minister Lee Hsien Loong of Singapore, Prime Minister Mariano Rajoy of Spain, Prime Minister Prayut Chan-ocha of Thailand, UN Secretary-General Ban Ki-moon, World Bank President Jim Yong Kim, IMF Managing Director Christine Lagarde, WTO Director-General Roberto Azevedo, Director-General Guy Ryder of the International Labor Organization, President Mark Carney of the Financial Stability Board, Secretary-General Angel Gurria of the OECD, etc.
The above websites reveal that the Global elites will try to stimulate our global economy with more spending and projects. They will also coordinate policies via all the Central Banks so that Global Governance can work. All this is part of the Agenda 2030 project adopted by our United Nations in September of 2015. Global Governance was officially started as of January 1, 2016. Who is aware that we now live with Global Governance and almost all policies are coordinated via a network of elites who act for the benefit of the top business companies on our planet. You and I are not included within this global network of elites.
President Barack Hussein Obama was a major promoter of Global Governance and Agenda 2030! The American people, however, are mostly in the dark! Leaders must bow to this Global System or assume the consequences (elimination)!
Yes, soon there will be a RESET of all finance within our global system so that these elites can more effectively govern all of us. The top 1% of business leaders and political leaders will make all the important decisions and you and I will become 'slaves' of this system. Gradually, all National borders will be eliminated so the entire planet is one big system governed by these elites. All this is made possible as Central Banks control all our money and the servants of money interests will assure that this system predominates over the general public's interest. Enslavement is our role and subservience is our status. Who is aware?
The G20 and the B20 started after the 2008 financial crisis. This global governance system is now ubiquitous and the leaders will not allow any change to this POWER structure which controls all of us. Money and Power rule over this planet and the 7 billion common people. The KINGS of business and the Elites of Politics determine who gets what and when. All this is called Agenda 2030 and few have checked into this legislation adopted by our United Nations and their 93 member group of insiders. Check out Agenda 2030 at: https://sustainabledevelopment.un.org/ and also http://www.un.org/sustainabledevelopment/development-agenda.
Some likely consequences of this Agenda 2030 and the B20 and G20 system is that a person like Donald Trump will not be allowed to be President of the United States of America. That is my view given the nature of this system and also human nature. Our unelected Global leaders will see to it that any serious opposition to their POWER and CONTROL will be squelched. All this is leading to a global financial RESET in the very near future. This is likely to happen PRIOR to our November 8 elections. Expect a financial RESET where control is transferred to these global elites and their henchmen. We live in a world of power brokers who bow to the money interests. This is our reality!
Now is the time to WAKE-UP and recognize that we are not in control of our destiny. Elections mean mostly nothing! We are 'slaves' to a corrupt global system of money, power, and hubris. As events continue we should be able to identify this system of Global Governance and our servitude. The event that I am expecting soon is a collapse of our global financial (fantasy) system. This will lead to the coming RESET. Watch our markets and see if you can discern what is happening. We live in a corrupt world of money, power, and hubris. That is my missive for today! Watch and prepare for significant change between now and the November elections! Enjoy this wisdom! I am: https://kingdomecon.wordpress.com.
P.S. Some additional websites which support the Global Governance Agenda. We are now governed by unelected elites from all venues on planet Earth!
STAY INFORMED! Receive our Weekly Recap of thought provoking articles, podcasts, and radio delivered to your inbox for FREE! Sign up here for the HoweStreet.com Weekly Recap.