August 29, 2016 | Who Are You?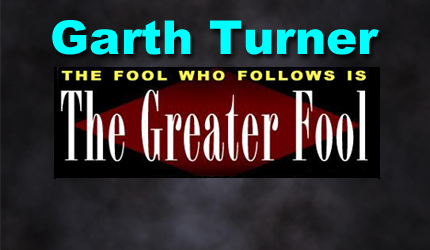 A best-selling Canadian author of 14 books on economic trends, real estate, the financial crisis, personal finance strategies, taxation and politics. Nationally-known speaker and lecturer on macroeconomics, the housing market and investment techniques. He is a licensed Investment Advisor with a fee-based, no-commission Toronto-based practice serving clients across Canada.
It's been too long since we asked this question. Who are you?
The audience numbers are simple enough to find. In the last thirty days there were 1.41 million page views here during 584,828 sessions conducted by people who should probably have been doing something more worthwhile than spending an average of 3.5 minutes on this pathetic blog. Imagine: two sessions with me equals the time consumed by the average lovemaking (7.3 minutes), for example. Just sayin'.
Casual readers of the comments section might think this is a drop-in centre for pooched renters, enraged, entitled Millennials, moldy basement-dwellers, the Trump-for-Canada party, doomers, angry old Boomer white guy, xenophobes, bullion-lickers, guns-&-God cowboys and Vespa-riding, bearded and financially illiterate latte-sucking metrosexuals. Which seems about right.
But those who post an opinion amount to only 1% or so of the people who actually come here. What they say and who they are may not reflect the current crop of readers whose empty lives drive them to this site. So let's take one day and tell each other about us.
Here's what I'd like to know: your age, income and net worth. You can tell us if you're married, or have a house if you want, and maybe your line of work. Post a comment about you – so we all know if you're average, or special!
By the way, here's what average looks like right now:
Average age of Canadians: 39.8 years. (There are now more Millennials than Boomers, and the number of people over 65 has hit an all-time high of 14.6% of the population).
Average income of a Canadian male: $49,000. (Shockingly low, isn't it? The median family income in Canada is now $78,870.)
The average amount saved by the 60% of people with savings: $70,700.
Average income people think they'll retire with: $46,000.
Average life expectancy: 80.4 years
Average age at which Canadians get married: 31 (men) and 28 (women). (The oldest in recorded history.)
Average length of time a marriage lasts: 14 years. (The divorce rate in Canada is 48%, so good luck.)
Average amount paid out monthly to new CPP recipients: $643.11. (Try living on that.)
Average home price: $480,743. (This is 9.9% higher than it was one year ago).
Average net worth for a Canadian household: $322,800. (This includes all real estate equity, corporate and self-directed pension plans, non-registered investments and other savings.)
Number of Canadians with $1 million or more (excluding a house): 298,000. (Roughly 1% of the population.)
So, how do you compare to the average? Does the noisy cabal of GreaterFool commenters fairly represent you? Or are they just an unfortunate pool of human flotsam? Are you normal? Let's find out
STAY INFORMED! Receive our Weekly Recap of thought provoking articles, podcasts, and radio delivered to your inbox for FREE! Sign up here for the HoweStreet.com Weekly Recap.