August 3, 2016 | Misery 3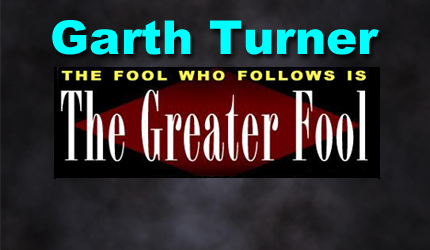 A best-selling Canadian author of 14 books on economic trends, real estate, the financial crisis, personal finance strategies, taxation and politics. Nationally-known speaker and lecturer on macroeconomics, the housing market and investment techniques. He is a licensed Investment Advisor with a fee-based, no-commission Toronto-based practice serving clients across Canada.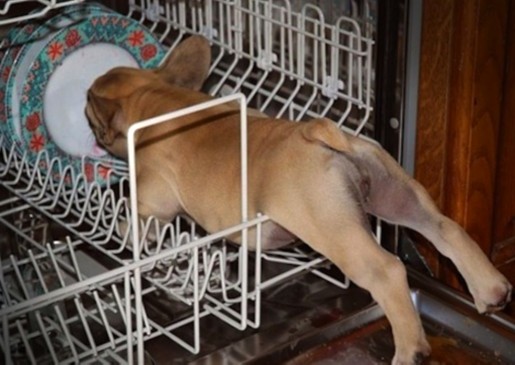 Misery Week continues here at GreaterFool, where we hope you're having a memorable day chock full of disturbing insights and a gnawing feeling your mom was wrong. The summer of 2016 will not pass without delivering a boatload of change. It started with Brexit, devolved into Trumpianism and has moved to the Crash Tax. Those of you who crave stability are likely spending more time in the WC. Be brave. More change coming.
While the TSX has gained 12% this year, the S+P 500 is ahead about 6%, with bonds, REITs and preferreds all making significant gains, a balanced 60/40 portfolio has advanced about 5.5% over the last seven months. Not bad. Such a portfolio is balanced, diversified and completely liquid. It can throw off tax-efficient capital gains and dividends or, if inside a TFSA, remain taxless. Markets have shot higher by about 9% since the Brexit mistake, which is exactly what this blog told you to expect. The people with money would make more money. The voters who sought change will get it – for the worse.
The same will hold true as the Trump thing plays out over the next 100 days, but the real action will come after the November election. More on that when autumn comes and you're paying attention.
The misery du jour does not come for those with financial assets, but rather all the schmucks you work with, and relatives you suffer, who still believe what they hear on Global and CTV. Real estate is hot? Let's review:
Montreal. Population 4,027,121. Increase in house prices this year: 1%, which is below the current inflation rate. Sales increase is zero. After buying and selling costs, the average buyer in Canada's second-biggest market has lost money over the last three years.
Calgary. Population 1,613,500. House sales have declined in 20 of the last 20 months. Last month they came in a substantial 12.6% below year-ago levels. Detached home sales in 2016 have fallen by 22% below the 10-year average for the worst showing since 1996 – twenty years ago. Prices have fallen slightly in a year, and are expected to decline substantially.
Vancouver. Population 2,504,300. Sales last month toppled 30% from the previous month and are 19% lower than a year ago. Leading the decline are single-detached units, with prices following suit. The average SFD detached has declined more than $120,000 in the last sixty days. The introduction of the anti-foreign buyer tax yesterday is expected to whack a market already over-subscribed and out of gas.
Halifax. Population 417,868. The largest city in Atlantic Canada has a dormant real estate market, while the rest of the province is comatose. Overall sales activity is running about 5% behind last year, and prices haven't move from 2015 levels, which were the same as 2014.
Saskatoon. Population 260,900. Briefly the hottest market in the land, the prairie oyster has croaked along with commodities. Sales have fallen 8% from year-ago levels, and average prices along with them. In the rural areas, crickets. Sales have collapsed 15%.
Edmonton. Population 1,363,277. Sales have been eroding, down more than 11% in June from last year, with single detached deals declining 10%. Prices, as you might imagine, are going nowhere, declining on an annual basis. There are more than 8,000 active listings, so "buyers continue to have a good selection" deadpans the real estate board.
I could go on, of course, including Halifax, Regina or Winnipeg. We'll see the latest stats on the GTA tomorrow, but it's a fact many markets in the country are starting to roll over. There are exceptions where sales and prices are up – Victoria or Hamilton, for example – others (like Oakville) where sales are falling but values hiking, and more (like London) where listings have tumbled and prices are ahead modestly. As oft stated here, all real estate is local. But most people have no true idea what's going on. They get their news from the MSM, which gets it from the realtors. And some just make it up.
If you want a house, can afford it and live where real estate is staggering, then go ahead and buy. But if you think grabbing a property is a sure-thing investment strategy, while stocks and bonds are too risky, think again. You've been infected by the Re/Max-Global-Soper-Lamb-LePage-Rennie disease.
There's only one cure. You're dosing now.
STAY INFORMED! Receive our Weekly Recap of thought provoking articles, podcasts, and radio delivered to your inbox for FREE! Sign up here for the HoweStreet.com Weekly Recap.