July 5, 2016 | Plausible Deniability! The 'Mindset' of Politicians!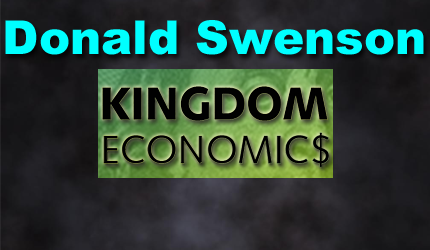 Donald B. Swenson: Born January 24, 1943, Roseau, Minnesota. Graduated H.S. 1961, Moorhead High, Minnesota. Graduated College 1968, Moorhead State University, Minnesota. Designated member of Appraisal Institute (MAI), 1974. Employed with Western Life Insurance Company, 1968 – 71; Iowa Securities Company, 1971 – 73; American Appraisal Company, 1974 – 81. Part-time teacher/valuation consultant/bartender, 1979 – 2008 (taught workshops at Waukesha County Technical Institute, Wi. and Madison Area Technical College, Wi.). Retired 2008 (part time teacher/blogger), AZ. Self educated economist/philosopher/theologian: http://kingdomecon.wordpress.com.
Human nature involves TWO faces, two selves, two spirits, and/or two natures.
There is a 'dark' side nature within each person (including myself) and a 'light' side. The 'dark' side protects the real-time self (the lower nature) and hides the motives for its prior behavior. The 'light' side pretends that all is 'positive' and 'progressive' (good).  A good political leader with positive rhetoric can deceive and fool most voters. Human nature wants the 'light' side of human nature to be in the open (transparent) while the 'dark' side desires to operate 'behind closed doors'. Think on this! Two natures within each of us!

The Trinity during 911 and after (they could be viewed as 'guilty')!  What role did these three play that was not revealed to the public?  What is inner (within their 'dark' side) and not revealed?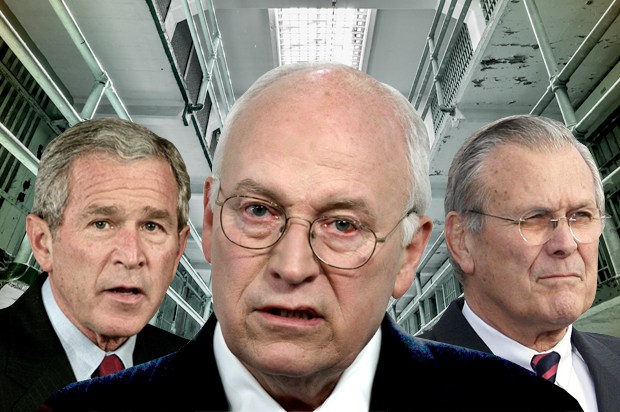 Is there a 'dark' side to human nature within these three? What do the 'faces' reveal above? Who can see into the 'inner' self to discern this 'dark' side?
The concept of many politicians is to make decisions which advance their hegemony and power but which downplay their manipulative actions and motives. A great politician who has this quality of deception IMO is Hillary. Her words are mostly meaningless (to me) but her rhetoric creates great applause and motivation for those who 'fall for words and rhetoric'. Will she prevail in November? We shall see! Personally, I could not vote for her. I witness this concept called 'plausible deniability' within her agenda/mindset/history. Check out this 5 minute video for some political behavior which was based mostly upon 'plausible deniability'! Was the 'official' rendering of 911 based upon this concept? My sense is YES!
Ignorance is strength and questioning is conspiracy talk (say many)! Our leaders operate behind closed doors and reveal only their 'light' side. Human nature, however, has a 'dark' side which is hidden within! Watch and enjoy this 5 minute video to learn about 'human nature'!
Watch 'plausible deniability' in operation and then jump to 18.25 minute section, then 21.59 minute section, then 24.00 minute section. The 'dark' side of human nature is very tricky and deceptive! Human nature has 'two' faces (one hidden, the other is rhetoric/words)!
Nine of the 19 Saudi hijackers are alive (now)Â over in the Middle East! Really? How could this be if they directed their planes into the World Trade Towers? Who was the FBI director at the time and after? Robert Mueller demonstrated his desire not to pursue truth! The concept of our 'dark' side leaders is 'Plausible Deniability'! Wake-up to the corruption within centers of POWER!
After some 15 years of time, since the September 11 attack, there has still been no official investigation into the murders of almost 3,000 people that day. The Joint Congressional Intelligence Committee investigation, which met in secret (behind closed doors), delivered a report famously containing 28 pages. Days later (after the initial report was out), in an order describing the investigation of the terrorist hijackings as "the most exhaustive in its history,… FBI Agents were ordered to curtail their investigation of the Sept. 11 attack. Officials said Robert Mueller, newly sworn in head of the FBI, believed that his agents had a broad understanding of the events of Sept. 11. All this jargon was mostly deception and words of the 'dark' side face of human nature.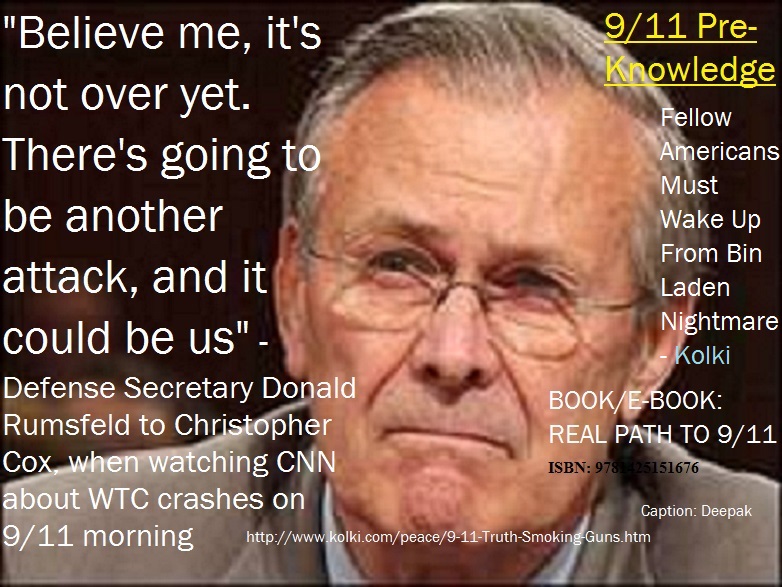 This secretary of Defense also has a 'dark' side to his human nature. He may not reveal it in public but I sense that his family history would reveal this 'side' of his personality. Donald, Cheney, and Bush were a Trinity of  politicians who likely practiced the concept of 'Plausible Deniability'!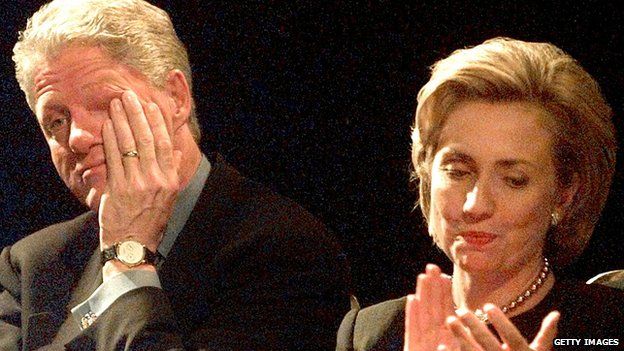 This couple also have TWO natures. A 'dark' side and a 'light' side is hidden within their personalities. The 'dark' side is usually hidden as it indicts a person! The 'light' side is the public face which the sheeple follow and enjoy. To understand the 'dark' side we would need to obtain a full review of their personal family history. This will be covered up, however!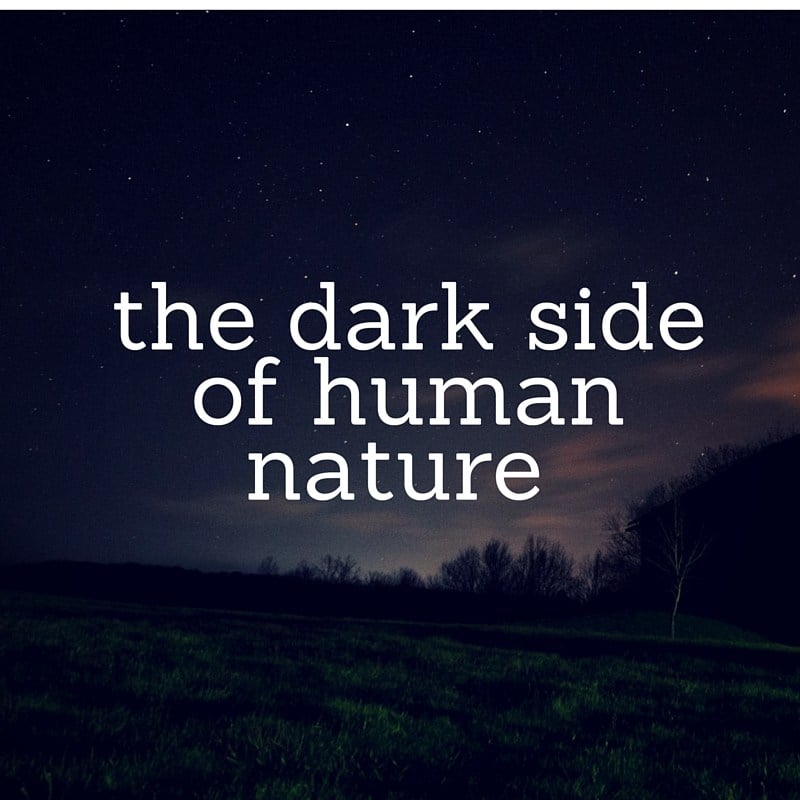 In conclusion, the issue of Human Nature is very interesting. All of us IMO have TWO natures. We can call these natures by names such as two selves, two faces, two minds, two spirits, and/or two personalities. We all tend to seek 'plausible deniability' when negative behavior is practiced. The above personalities are guilty of this behavior IMO. They should not be ruling or governing over the sheeple. But the sheeple desire deception to a degree so that their own 'dark' side is covered up. Yes, Human Nature is complex and very deceptive! Politicians are guilty of not revealing their 'dark' side. This is unfortunate as we now must live with personalities that SAY one thing and DO another! Wise-up and think about the reality of these TWO natures! Enjoy! I am: https://kingdomecon.wordpress.com
STAY INFORMED! Receive our Weekly Recap of thought provoking articles, podcasts, and radio delivered to your inbox for FREE! Sign up here for the HoweStreet.com Weekly Recap.