July 7, 2016 | Director Comey's Testimony Reveals 'Gross Negligence' IMO!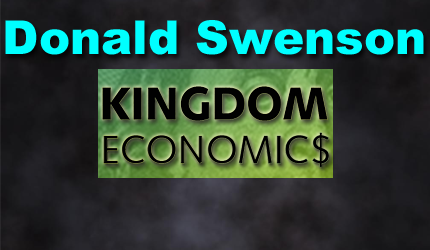 Donald B. Swenson: Born January 24, 1943, Roseau, Minnesota. Graduated H.S. 1961, Moorhead High, Minnesota. Graduated College 1968, Moorhead State University, Minnesota. Designated member of Appraisal Institute (MAI), 1974. Employed with Western Life Insurance Company, 1968 – 71; Iowa Securities Company, 1971 – 73; American Appraisal Company, 1974 – 81. Part-time teacher/valuation consultant/bartender, 1979 – 2008 (taught workshops at Waukesha County Technical Institute, Wi. and Madison Area Technical College, Wi.). Retired 2008 (part time teacher/blogger), AZ. Self educated economist/philosopher/theologian: http://kingdomecon.wordpress.com.
What shocked me about Director Comey's testimony today was why he did not attend the 3.5 hour questioning of Hillary last Saturday, July 2, in Washington.
 This 3.5 hour event also did not put Hillary under 'oath'  (to tell the 'truth') while some 3-5 FBI staff questioned her about her prior behavior with emails and her private servers. Mr. Comey said that some 3-5 staff members grilled Hillary on all the issues of concern but that he, himself, was not there (personally). Then he gives his verdict on Tuesday, July 5, that Hillary demonstrated 'extreme carelessness' (a term without any legal substance) but was not guilty (officially). What kind of 'judgment' is demonstrated by our esteemed Director with this behavior? Where was he on Saturday, July 2, and why did he choose NOT to attend this 3.5 hour questioning at his own FBI venue in Washington? Facing Hillary in person, apparently, was not important to reaching his final verdict! This puzzles me!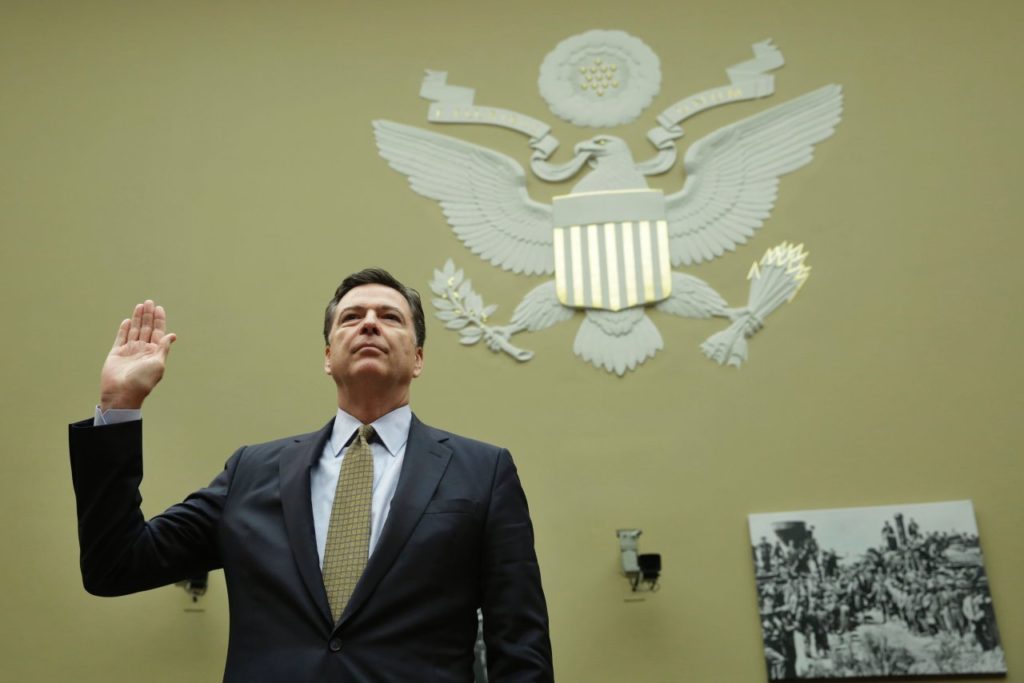 Director Comey did not attend the 3.5 hour questioning of Hillary at the FBI headquarters in Washington on July 2, 2016! Why? Where was he during this questioning?
The final interview of Hillary prior to the most significant event on her official behavior was not attended by the Director of our FBI, Mr. Comey, (so he stated today). How could this be considered sound 'judgement' by our Director of Justice? To me, this is an example of 'gross negligence' on the part of our supreme law enforcement official. The Director is the final decision-maker on whether Hillary should be prosecuted (indicted). Yet he does not attend the 3.5 hour questioning (just prior to his decision)? I, personally, can not reconcile this behavior with principles of sound legal 'judgment'! How can he discern her character and truthfulness without actually being at the 3.5 hour questioning event? Furthermore, the questioning took place at the FBI headquarters in Washington! Where was MR. COMEY last Saturday during this event? Why the decision NOT to attend? This puzzles me!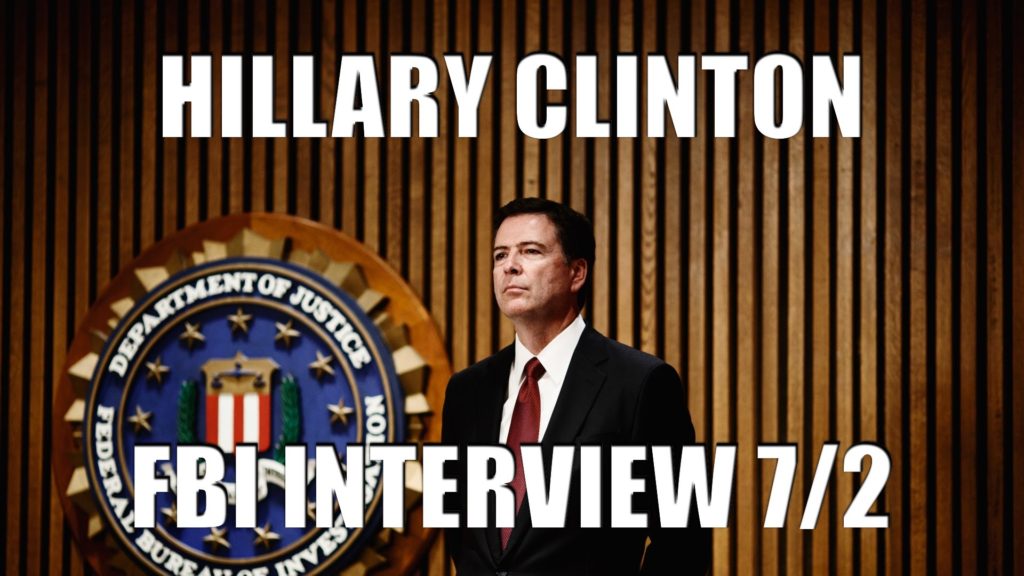 Director Comey's final judgment demonstrates 'gross negligence' IMO as he did not personally question Hillary on July 2, 2016, at the FBI venue in Washington! Where was he? Why not attend this supposedly final questioning?
"The FBI interviewed Hillary Clinton Saturday morning in connection with the ongoing investigation into her use of a private email server as secretary of state, the presumptive Democratic presidential nominee's campaign said. Secretary Clinton gave a voluntary interview this morning about her email arrangements while she was secretary, spokesman Nick Merrill said. He added: She (Hillary) is pleased to have had the opportunity to assist the Department of Justice in bringing this review to a conclusion. Out of respect for the investigative process, she will not comment further on her interview. The interview occurred at FBI headquarters in Washington, DC, and lasted approximately three and a half hours, a Clinton aide said.…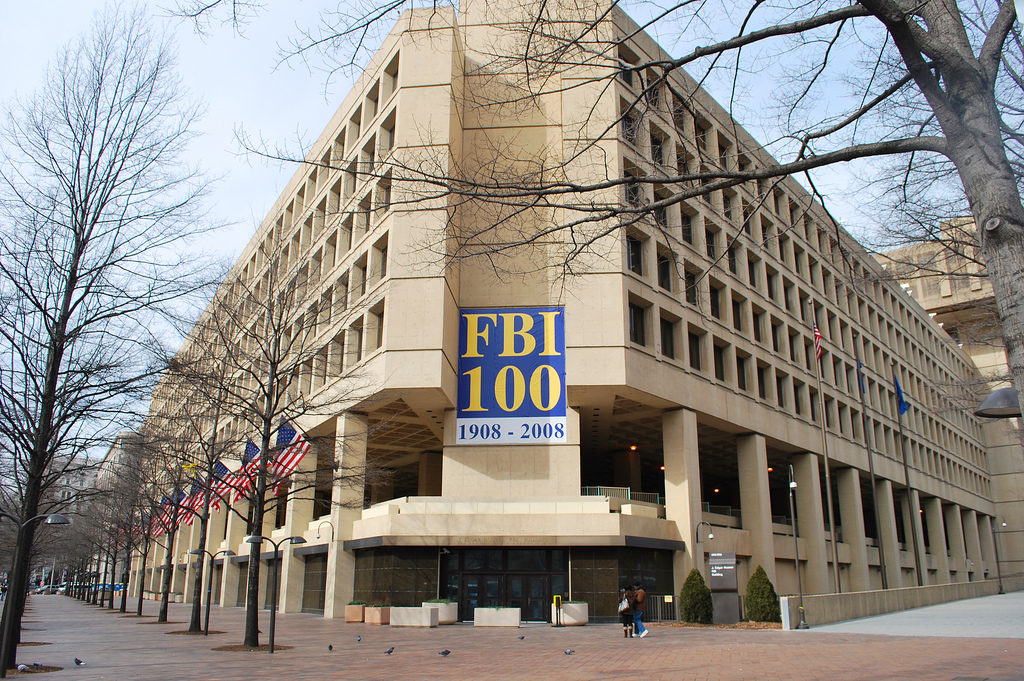 FBI headquarters in Washington D.C. where Hillary was supposedly questioned for 3.5 hours!
In conclusion, Director Comey said that some 15-20 of his expert/professional staff ALL agreed on the verdict for the Clinton affair (which was enunciated on July 5). The House committee holding the hearing today continued to emphasize that Mr. Comey was 'speaking TRUTH' to the world on this ordeal. My final question is: 'what is TRUTH' when it comes to political events? Can anyone actually 'speak TRUTH' on this issue? I don't think so! What Mr. Comey did was speak his OPINION or perspective on this affair. Final absolute 'Truth' can not be fully discerned on legal issues or on any other issue IMO. Reality is obviously subjective and the issue of Mr. Comey's legal judgment is also SUBJECTIVE (his biased/personal/subjective opinion)! Think about this whole sordid affair when you vote in November! What is TRUTH and what is a subjective opinion? Enjoy! I am: http://kingcomecon.wordpress.com.
STAY INFORMED! Receive our Weekly Recap of thought provoking articles, podcasts, and radio delivered to your inbox for FREE! Sign up here for the HoweStreet.com Weekly Recap.