July 13, 2016 | Contrarian Investing Near Market Tops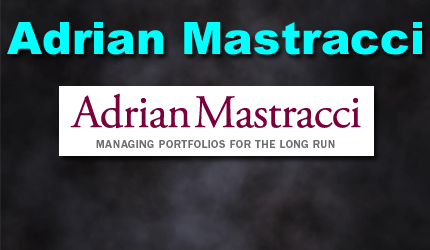 Adrian Mastracci, Discretionary Portfolio Manager, B.E.E., MBA. My expertise in the investment and financial advisory profession began in 1972. I graduated with the Bachelor of Electrical Engineering from General Motors Institute in 1971. I then attended the University of British Columbia, graduating with the MBA in 1972. I have attained the "Discretionary Portfolio Manager" professional designation. I am committed to offering clients the highest standard of personal service by providing prompt, courteous and professional attention. My advice is objective, unbiased and without conflicts of interest. I'm part of a team that delivers comprehensive services and best value in managing client wealth.
Well, this is a pleasant surprise.
Many stock market indices are hovering either at or near the top.
Nearly three weeks ago practically all stocks were getting their wings clipped.
Suddenly, interest in stocks has soared to lofty heights well above the clouds.
The question becomes "how does one invest in stocks now that most people are interested?"
Something we have not had to contemplate for about a year.
My view is that contrarian strategy delivers rewards in the long run.
Risk is ever present, however, emphasis on quality investments tames the turmoil.
Contrarians know that bulls and bears can swap chairs abruptly with little or no warning.
Contrarians are content with either market direction.
I highlight contrarian investing for both advancing and falling markets:
First step as stocks advance is to consider selling a small position of the winners.
Notice that I said "small" and "winners".
If stock markets continue to advance, sell more small amounts of the winners.
When markets retreat, buy some quality investments that few are interested in.
If those pesky markets keep on dropping even further, buy more small positions at lower prices.
Do make sure that you don't need the money you invest for at least 5 to 10 years.
Having an established asset mix makes your investing easier.
Contrarian investing uses targets set in your game plan.
Why this approach makes sense:
You control the process of when to buy, sell and how much.
There is no need to outsmart the markets.
You become skilled at taking small profits.
Knee-jerk reactions are not necessary.
It is a counter intuitive strategy that works.
Everyone can implement it.
When stock prices climb, contrarians sell some.
Conversely, when stock prices slide, contrarians buy some.
You don't have to act every time the markets gyrate up or down.
Having some ready-cash makes this process more seamless.
Contrarian investors are very patient investors.
They happily zig when others zag.
That strategy takes some getting used to.
A series of small steps helps establish your personal discipline.
Your questions are welcome.
Talk soon,
Adrian
STAY INFORMED! Receive our Weekly Recap of thought provoking articles, podcasts, and radio delivered to your inbox for FREE! Sign up here for the HoweStreet.com Weekly Recap.