June 24, 2016 | A Tale Of Two Asset Classes: Gold Miners Soar, Banks Crash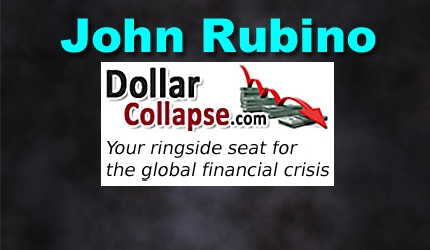 John is author or co-author of five books, including of The Money Bubble, The Collapse of the Dollar and How to Profit From It, Clean Money: Picking Winners in the Green-Tech Boom and How to Profit from the Coming Real Estate Bust. A former Wall Street analyst and featured columnist with TheStreet.com, he currently writes for CFA Magazine.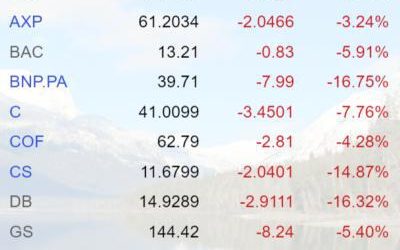 The following tables illustrate the dilemma of mainstream money management. The vast majority of legitimate financial advisors and portfolio managers are big fans of bank stocks because finance is a crucial, if not dominant, form of economic activity in the modern world. So the big names in the field — Goldman Sachs, Deutsche Bank, JP Morgan, etc. — are generally seen as safe places to put client capital.
Gold and silver, in contrast are fringe, primitive, atavistic concepts that are, at best, "insurance" against some kind of 100-year flood that can't be predicted and probably won't happen. But some clients still like such things so what the hell, we'll allocate 1% of the idiots' money to it to shut them up. (1% is literally the proportion of global capital invested in precious metals.)
Unfortunately, that's credit bubble thinking. Banks are dominant forces in an economy only when that economy is creating an unhealthy amount of credit. When the process exhausts itself the banks tank, and terrified capital flows back into "primitive" safe havens. Like today:
STAY INFORMED! Receive our Weekly Recap of thought provoking articles, podcasts, and radio delivered to your inbox for FREE! Sign up here for the HoweStreet.com Weekly Recap.