May 24, 2016 | Six Money Tips for Graduates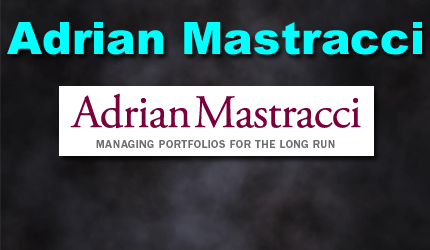 Adrian Mastracci, Discretionary Portfolio Manager, B.E.E., MBA. My expertise in the investment and financial advisory profession began in 1972. I graduated with the Bachelor of Electrical Engineering from General Motors Institute in 1971. I then attended the University of British Columbia, graduating with the MBA in 1972. I have attained the "Discretionary Portfolio Manager" professional designation. I am committed to offering clients the highest standard of personal service by providing prompt, courteous and professional attention. My advice is objective, unbiased and without conflicts of interest. I'm part of a team that delivers comprehensive services and best value in managing client wealth.
'Tis the 2016 season of graduation ceremonies.
Full of anticipation and excitement of futures about to unfold.
Do your very best to dream big and often.
Then explore and discover life ahead of you.
You will encounter plenty of opinions articulating how difficult the path can be.
My advice is tune out the army of nay-sayers and follow your instinct.
That will inspire you to do the best you can.
Even though you may face more uphill battles than previous generations.
Further, don't fear making mistakes.
Your mission is to make sure that you learn from them.
All of us experience challenges in our lives.
One key is not to let them fester unabated.
I highlight six money savvy tips for graduates:
▶ Find your passion:
Find what makes you tick, happy, eager to learn and excited.
Find that passion that really motivates you.
It is far easier to get up each day and is instrumental in converting your "human capital".
I found my passion during my third year of university.
I was happily pursuing electrical engineering, until I attended a personal finance course.
New lights went on, my game plan began to change and I've never looked back.
▶ Human capital:
Education has helped expand your intellect, also known as your "human capital".
Your task, over time, is to convert it to "financial capital" on your balance sheet.
Say in stocks, bonds, funds, cash, home, business and others.
Stick with your educational pursuits as long as you can.
You can never have too many.
They will cost you a bundle, but are worth the sacrifices.
▶ Pay yourself first:
One very wise habit is to pay yourself first on a regular basis.
Start as soon as you can and aim to save 5% to 10% of gross income.
Closer to 15% if you can swing it.
Add to your savings preferably by automatic deposit.
It hurts less and sticks better if you don't handle the money.
Develop steady saving habits that you can sustain over time.
▶ Avoid debt traps:
Live within your means so you don't fall into the dreaded debt traps.
It's the quickest and surest way to flirt with financial ruin.
Be extra careful when borrowing for consumerism, especially using high rate credit cards.
Create a repayment plan before indulging in the borrowing exercise.
Too many before you have found the hard way that debt is an expensive lesson.
Student loans are still one of the "better" debts as they help shape your "human capital".
▶ How to invest:
Education may have taught you some strategies for managing personal finances.
Perhaps, you're conversant with modern portfolio theory.
However, that is only the first part of the exercise.
The harder, more important part, is to learn the "how to" invest.
It's also called "experience".
Trauma from the first loss or bear market reveals plenty about you.
▶ Investment club:
Do yourself a big favour.
Join or start an investment club and get involved in as many aspects of investing as possible.
Concentrate on the logic of investing as opposed to superior performance.
I rounded up five friends in university and we met regularly as a pseudo investment club.
All of us did research and made presentations at meetings.
Then we each bought what fit in our individual portfolios.
▶ Stick to basics:
Manage your finances following time-tested concepts, over and over.
Remember that "boring" is "beautiful" for your long run portfolio.
Put the excitement in other parts of your life.
The basics include starting to invest in things that you understand.
Learn to take small losses early and recognize your investing biases.
Investing is about using common sense, so no emotional attachments please.
________________
These money savvy tips will serve you well.
They are simple, yet very powerful.
Your lifelong journey of saving and investing will profit from them.
Set your money path and tweak it as needed.
Don't be afraid of trying new avenues.
Failure is a wonderful teacher.
I found my passion early on.
I sincerely hope you find yours.
Kindly forward this on to a graduate that you know.
Your feedback is welcomed.
Talk soon,
Adrian
STAY INFORMED! Receive our Weekly Recap of thought provoking articles, podcasts, and radio delivered to your inbox for FREE! Sign up here for the HoweStreet.com Weekly Recap.