April 21, 2016 | When Real 'Confidence' Goes…Game Over!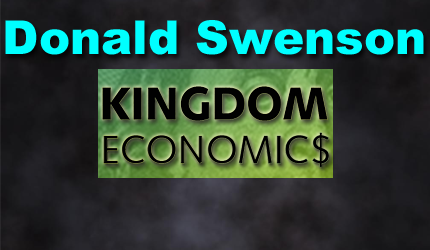 Donald B. Swenson: Born January 24, 1943, Roseau, Minnesota. Graduated H.S. 1961, Moorhead High, Minnesota. Graduated College 1968, Moorhead State University, Minnesota. Designated member of Appraisal Institute (MAI), 1974. Employed with Western Life Insurance Company, 1968 – 71; Iowa Securities Company, 1971 – 73; American Appraisal Company, 1974 – 81. Part-time teacher/valuation consultant/bartender, 1979 – 2008 (taught workshops at Waukesha County Technical Institute, Wi. and Madison Area Technical College, Wi.). Retired 2008 (part time teacher/blogger), AZ. Self educated economist/philosopher/theologian: http://kingdomecon.wordpress.com.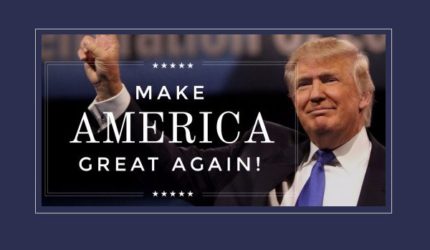 Today, I witness a 'false' confidence which continues much beyond my personal ken! I think 'human nature' (down deep) recognizes that all is not well, but this 'false' confidence continues and perpetuates throughout our economic system. People would like a 'white' knight to appear and restore real confidence/hope/prosperity…but this is not likely to happen. When our current 'false' confidence collapses from some coming dire event (unpredictable) then this whole 'house of cards' called Keynesian economics will start its descent into economic hell. This descent could be sudden as we now live with 'speed of light' markets and global cyber trading. Economics and finance lives within cyberspace (our extended consciousness) and this is really a subjective realm when understood! Confidence (this key emotion) will change suddenly…then the Game will be Over! That is MY perception!!!
Is this an example of 'false' confidence or real understanding of our situation? What do you think? http://www.usdebtclock.org
As I write, Brazil is in collapse mode. Venezuela is in depression. Nigeria is in collapse mode. The Middle East is in despair mode. Most of Europe is living with 'false' confidence on most issues. America is certainly living with 'false' confidence as our economic situation is dire! Americans, however, will not revolt until a unique dire event happens (this has been our history). This event must change our 'false' confidence into a mindset of 'my confidence is now over'! I think we need to change the entire SYSTEM (must be the thinking). This mindset has been my thinking for the past 40+ years. But the vast majority of my friends, relatives, associates do not recognize my logic or my understanding. Rejection is everywhere I turn. Who wants to recognize that our Keynesian SYSTEM is the problem and that our debt is unpayable! Let's just ignore reality and 'pretend and extend' (and live with a 'false' confidence)! This is what I witness everywhere in America and perceive (as the reality)
everywhere within the WEST!
Must America reject the 'other' so as to promote more American hegemony over planet Earth? http://www.usdebtclock.org
The mindset at the clubhouse where I live is to ignore the dire situations and 'pretend' that this ignorance can continue indefinitely. Reject anyone who has real evidence and think ONLY on the positive! Positive thinking will bring us through the valley of 'false' confidence and gradually bring us into Sunshine, Hope, and Prosperity! Elect someone who will 'kill' all our real enemies (ISIS and anyone who challenges our hegemony over this planet) so our 'false' prosperity and traditions can continue indefinitely. Create more money to 'paper over' past sins! Let's not recognize our financial problems and maybe we can find some road around, through, over, under, OUR dire situation! We have done so for some 85 years (since the last Great Economic Depression) and we need to continue with the same mindset going forward! Is this reality or ignorance? Is this leading to hope or despair? Can positive thinking create a NEW UTOPIA? This seems to be what I now witness everywhere within the WEST (with exceptions)!
Is this 'false' confidence or an expression of truth and reality? What is our real financial situation? http://www.usdebtclock.org
Bernie Sanders and his millennials think that prosperity follows from more spending, more government, and more bureaucracy. Hillary Clinton's leadership assumes more of the Obama agenda and eventually a global communist world for those in power. Agenda 2030 has started and Hillary will lead us into this New World of socialism/communism. Mr. Trump recognizes that a different road must be considered but his road can not work given what has transpired these past 85 years. The current system is exhausted and more Trump dictates can not bring us back. 'Make America Great Again' is a slogan based upon 'false' confidence and 'false' assumptions of reality. But the American people are buying into the rhetoric for now. Sanders, Clinton, Trump will all lead us into chaos eventually! That is my premise! I have internalized this premise now for some 40+ years! I am unlikely to change my philosophy!
A chicken in every pot and a new car in every garage! I think we have heard this message before! http://www.usdebtclock.org
I think we have heard this message rather recently! RMN are the initials! http://www.usdebtclock.org
The END of Capitalism has occurred for me! We now live within a 'allegorical cave' similar to what Plato recognized back in 350 B.C. The shadows of reality are what I perceive as our current 'god'! False 'confidence' is what I perceive as necessary for now! Mental illness is what I perceive everywhere! Deceptive thinking is what I perceive everywhere! Lack of integrity to truth is what I perceive everywhere! Unwillingness to dig into the real problems is what I perceive everywhere! Let's all just THINK POSITIVE and hope, fantasize, and imagine that all is well! This will MAKE AMERICA GREAT AGAIN! I expect that few will read this missive! Who wants to change a trend in motion! False 'confidence' must continue for now! When real confidence collapses then the GAME IS OVER! That is my perception of today's situation! I am: https://kingdomecon.wordpress.com.
STAY INFORMED! Receive our Weekly Recap of thought provoking articles, podcasts, and radio delivered to your inbox for FREE! Sign up here for the HoweStreet.com Weekly Recap.