April 4, 2016 | 10 Red Flags You Have Muddled Investing, Part I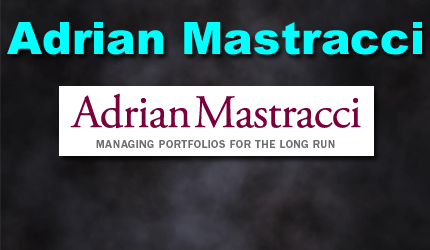 Adrian Mastracci, Discretionary Portfolio Manager, B.E.E., MBA. My expertise in the investment and financial advisory profession began in 1972. I graduated with the Bachelor of Electrical Engineering from General Motors Institute in 1971. I then attended the University of British Columbia, graduating with the MBA in 1972. I have attained the "Discretionary Portfolio Manager" professional designation. I am committed to offering clients the highest standard of personal service by providing prompt, courteous and professional attention. My advice is objective, unbiased and without conflicts of interest. I'm part of a team that delivers comprehensive services and best value in managing client wealth.
There is sensible investing and then there is "muddled" investing.
First off, how do you tell them apart?
Let's start by exploring the meaning of "muddled".
Similar labels are "chaotic", "confused", "jumbled" and "messy".
I've kept tabs on portfolios reviewed seeking second opinions.
Here are some key observations:
Investors cover all walks of life and ages.
Many "do it yourself" investors are seeking help.
Portfolios with the least number of investments had 3 and the highest near 100.
Most portfolios held 15 to 35 investments, primarily a mishmash of mutual funds.
It's difficult to hold a full time job and keep track of 15 or more investments.
There are too many moving parts for investors to juggle all at once.
Several speed bumps get in the way of your investing roadway.
I summarize my first batch of sure-fire flags you have muddled investing.
See if you recognize any of these:
Most investors have not established goals, nor asset mix targets.
Too many investors have out of date or no retirement projections.
Few investors have crafted or follow an investment plan.
Investors own too many investment selections.
Allocations to stocks and other equities are too high for comfort.
Investors don't recognize all the portfolio risks they incur.
Many investors feel they don't receive objective advice.
Broad portfolio diversification is quite often lacking.
Home bias preferences show Canadians over invested in Canada.
Portfolios own similar securities inside various mutual funds.
Even having just a couple such signs can be problematic.
Be certain to recognize your investing muddle if you have one.
That minimizes your grief caused by the road bumps.
Look next week for Part II of more red flags to spot muddled investing.
Your feedback is appreciated.
Best,
Adrian
STAY INFORMED! Receive our Weekly Recap of thought provoking articles, podcasts, and radio delivered to your inbox for FREE! Sign up here for the HoweStreet.com Weekly Recap.