March 17, 2016 | The Tampon Tax, Brexit, and Reform Promises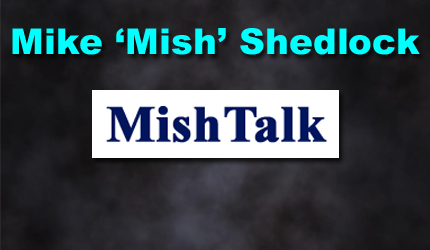 Mike Shedlock / Mish is a registered investment advisor representative for
SitkaPacific Capital Management
. Sitka Pacific is an asset management firm whose goal is strong performance and low volatility, regardless of market direction.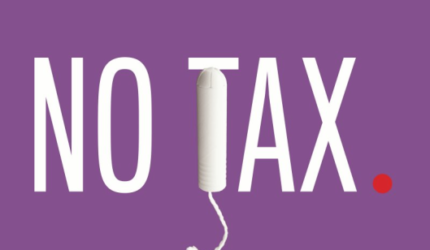 Of all the "Brexit" battles over whether or not the UK should stay in the EU, I never figured a "Tampon Tax" would become front page news. But here we are.
A "Tampon Tax" revolt is at the center of a debate regarding unwelcome interference by Brussels. The EU mandates a 5% VAT but the best UK chancellor George Osborne had been able to do was levy the tax and donate the money to women's charities.
Women's rights groups claim the tax is an unfair tax on women.
Tampon Tax Deal Reached
Tonight, we learn Deal Reached to Scrap 'Tampon Tax'.
Two options have been put forward that would permit a zero rate of tax on sanitary products. It comes amid the threat of a backbench rebellion following the Budget from Eurosceptic MPs over the tax, currently at the lowest rate allowed by EU law.

Chancellor George Osborne said the government "heard people's anger over paying the tampon tax loud and clear".

VAT is currently charged at the reduced rate of 5% on sanitary products – but more than 300,000 people have signed a petition calling for sanitary items to be exempted from tax altogether.

Mr Osborne had pledged to spend the proceeds of the tax on women's charities. "We said we'd use the money to benefit women's charities and we've already distributed £17m to good causes across the country," he said.

"At the same time we said we'd fight for agreement to reduce the VAT rate to zero, and tonight all European leaders have welcomed our plan to do just that. We've achieved what no British government has even tried to achieve.

"It just shows how Britain can make a case for a reform that will benefit millions as a powerful, confident voice inside a reformed EU."

At the European Council summit in Brussels, the 28 leaders agreed a statement welcoming "the intention of the Commission to include proposals for increased flexibility for member states with respect to reduced rates of VAT, which will provide the option to member states of VAT zero-rating sanitary products".

BBC chief political correspondent Vicki Young said it appeared the government had managed to avoid a Commons defeat by reaching the agreement.
Hooray! No UK TT!
All 28 member states agreed to allow countries the option of reducing the VAT on "sanitary products". Hooray!
The Daily Beast commented The 'Tampon Tax' Outrage Is Overblown.
The Daily Beast is dead wrong, at least in regards to the UK.
Taxes and regulations are the very center of the Brexit battle. What about the possibility the UK could change taxes on onions? Fruit? Machinery? Financial services?
No, no, no. In French that's non, non, non.
The UK will need to get approval of all 28 nations in the EU to change every single thing that needs changing. In this case, all 28 nations agreed to throw Chancellor George Osborne and prime minister David Cameron a meaningless bone.
Next time?
The chancellor commented "It just shows how Britain can make a case for a reform that will benefit millions as a powerful, confident voice inside a reformed EU."
Nonsense. That such a deal needed to be reached proves how beholden the UK will be, to 28 nations, having to grovel over every conceivable thing, including tampons.
Brexit is the common sense vote.
Mike "Mish" Shedlock
STAY INFORMED! Receive our Weekly Recap of thought provoking articles, podcasts, and radio delivered to your inbox for FREE! Sign up here for the HoweStreet.com Weekly Recap.