March 14, 2016 | A Global Digital 'Central Bank' for the Planet! Now a Reality!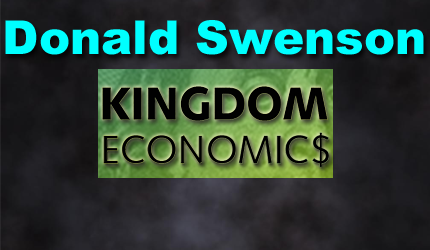 Donald B. Swenson: Born January 24, 1943, Roseau, Minnesota. Graduated H.S. 1961, Moorhead High, Minnesota. Graduated College 1968, Moorhead State University, Minnesota. Designated member of Appraisal Institute (MAI), 1974. Employed with Western Life Insurance Company, 1968 – 71; Iowa Securities Company, 1971 – 73; American Appraisal Company, 1974 – 81. Part-time teacher/valuation consultant/bartender, 1979 – 2008 (taught workshops at Waukesha County Technical Institute, Wi. and Madison Area Technical College, Wi.). Retired 2008 (part time teacher/blogger), AZ. Self educated economist/philosopher/theologian: http://kingdomecon.wordpress.com.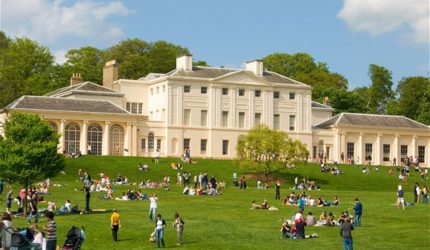 We now can create a Global Central Bank for all people on this planet. Our money is now a 'digit' within the computer screen (a mental abstraction) and this allows for a computer operated banking system for the entire planet (all 7 billion citizens). If you put me in charge of this Global Central Bank I can see that everyone on this planet (except the 1% who now rule) get their DREAM property (with their dream car) at a monthly payment which each person can afford. Our digital (thin air) money allows me to structure a loan to each of you (the 99%) so that your payment is individualized based on your ability to pay. How can I do this? This is easy under our Keynesian economic (Ponzi) financial system. I can structure financing based solely upon your current life span and your current monthly income (called your ability to pay or affordability). I can provide you a 'negative' interest rate and amortize your loan via an individualized option. Let's review my plan!
This property (called the Kenwood House) or similar could be YOURS under my financing plan! Digital money allows this option! Pick out your DREAM property and I will finance! Add your dream car to the package!
Let's say that you are my age (73) and that your life span is another 20 years. Pick out your DREAM property (anywhere on this planet) and I will structure financing for your personal situation. I will do this for anyone and everyone (except those who now control our money cartel system and their cronies). Let's say that your dream property is similar to the Kenwood Estate in London, Britain (above). This 50 million dollar property will be financed for you at 100% so that your monthly payment will be precisely what you can afford. I will structure a loan with a balloon payment (which is activated after 20 years and/or your death…whichever comes first) and with today's negative interest rates (NIRP) your rate can be minus (whatever I desire to offer you). Your loan payment will not exceed what you can currently afford!
The Kenwood House in London or similar could be yours! Pick out your DREAM property (include your dream car)! I will finance both so that your monthly payment is affordable (as of now)!
As your Global Central Banker I can now create money out-of-nothing (mere digits derived from my 'mind') and then structure financing based upon your personal affordability! It's easy and practical! Select ME as your Global Central Banker and I will provide this option to you and the other 99%!
Then I will 'amortize' the principle amount (the 100% of purchase price) over whatever number of years necessary so that your monthly payment is within your current budget. Even a $10/month payment could be structured (as my collateral 'value' is the Estate property). This is now possible and realistic under our current Keynesian 'digit' (Ponzi) monetary system. The 1% (those in control of our current banking system and their political friends/cronies) receive these types of loans daily. Loans of 100% + are continually offered today to home builders, wealthy developers, and political cronies (and the wealthy 1% from Wall Street) and this has been going on since 1975 (since the introduction of our fractional reserve credit system and our 'floating' imaginary dollar). The 99% (you and others) are just not aware of what has been happening in our corrupt world of finance/money/banking/politics since the closing of the gold window in 1971. Money (now mere 'digits') is the 'tool' of the wealthy so as they can 'buy now' and 'pay' whenever!
I will do better than Bernie! I will provide you with your DREAM property (including your dream car)! All this is now a reality given Keynesian economic Capitalism! Select ME over Bernie in 2016!
So if you select ME as your global Central Banker I will create a NIRP and affordability policy which allows everyone to purchase their DREAM property (including their dream car) with a monthly payment which is within your current budget. My collateral is the property (its 'value') and this will be mine only AFTER you die and/or desire to abandon your dream property (for an upgrade). You are in control and your payment will not increase over the life of the mortgage contract. If your income declines (from what it is today) your monthly payment will also decline proportionally. My goal is to structure financing for each and everyone who desires a DREAM property. Our money today is a 'digit' in the computer screen (nothing with substance) so I can structure financing for anyone/everyone (the 99%). The 1% can live with what they now own (they have been the privileged for years)! You just need to select ME as your Global Central Banker. Enjoy! I am: https://kingdomecon.wordpress.com.
STAY INFORMED! Receive our Weekly Recap of thought provoking articles, podcasts, and radio delivered to your inbox for FREE! Sign up here for the HoweStreet.com Weekly Recap.