February 15, 2016 | Re-contribute RRIF excess payments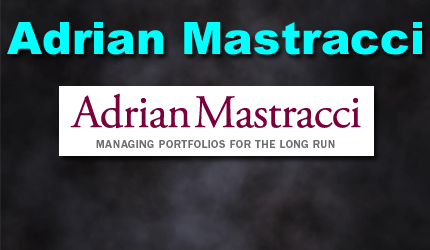 Adrian Mastracci, Discretionary Portfolio Manager, B.E.E., MBA. My expertise in the investment and financial advisory profession began in 1972. I graduated with the Bachelor of Electrical Engineering from General Motors Institute in 1971. I then attended the University of British Columbia, graduating with the MBA in 1972. I have attained the "Discretionary Portfolio Manager" professional designation. I am committed to offering clients the highest standard of personal service by providing prompt, courteous and professional attention. My advice is objective, unbiased and without conflicts of interest. I'm part of a team that delivers comprehensive services and best value in managing client wealth.
A simple provision is still available to some registered accounts for 2015.
For RRIFs
If you are 71 to 94 years of age, the minimum amount that you must
withdraw each year from your RRIF has been reduced, starting in 2015.
Many have withdrawn more than the reduced 2015 minimum sum during 2015.
They may be eligible to use all or part of the excess to re-contribute to the RRIF.
Further, they can deduct the new contributions in their 2015 tax filing.
The excess deposit depends on the individual payment stream received during 2015.
Hence, there is no single answer for everyone.
The personal excess amount is found in "Box 24" of your T4RIF slip sent by your carrier.
That excess amount is also included as income in Box 16 of the same T4RIF.
For RPPs/PRPPs
Similarly, the minimum amount that must be withdrawn each year from a variable benefit
money purchase provision of a registered pension plan (RPP) and a pooled registered
pension plan (PRPP) have also been reduced.
If you have withdrawn more than the reduced 2015 minimum amount in 2015,
you may be eligible to use all or part of the excess to re-contribute to your RPP, or PRPP or
to buy a qualifying annuity and then deduct those new contributions or purchases in 2015.
You may already have received the appropriate tax slip for your excess payment.
Planning Tips
You have until February 29, 2016, to make all such re-contributions
and be eligible for a deduction. My sage advice is to re-contribute the
excess amount and deduct it from income as applicable for tax year 2015.
Particularly, those who already are in a high income tax bracket.
Every draw like this adds to taxable income as if it was interest.
Everyone in this circumstance is encouraged to review their RRIF/RPP/PRPP situation.
The logic is for investors to reduce taxable income as much as possible.
More importantly, the RRIF will last longer, especially for the later years.
RRIFs also lasts longer for those who elect to receive one payment near the end of year.
Those that re-contribute the excess can take the opportunity to revisit their current mix.
In addition, it may be advisable to rebalance the investment mix back to the targets.
Especially, during the market volatility that we have been having.
The smart approach is to synchronize the RRIF accounts to mesh with the total nest egg.
Your comments are invited.
Regards,
Adrian
STAY INFORMED! Receive our Weekly Recap of thought provoking articles, podcasts, and radio delivered to your inbox for FREE! Sign up here for the HoweStreet.com Weekly Recap.