February 8, 2016 | 3 Easy Questions for your RRSP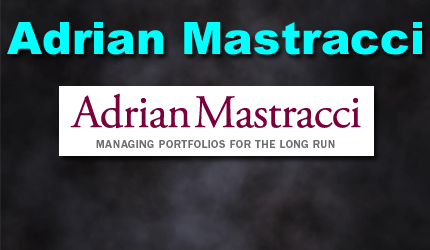 Adrian Mastracci, Discretionary Portfolio Manager, B.E.E., MBA. My expertise in the investment and financial advisory profession began in 1972. I graduated with the Bachelor of Electrical Engineering from General Motors Institute in 1971. I then attended the University of British Columbia, graduating with the MBA in 1972. I have attained the "Discretionary Portfolio Manager" professional designation. I am committed to offering clients the highest standard of personal service by providing prompt, courteous and professional attention. My advice is objective, unbiased and without conflicts of interest. I'm part of a team that delivers comprehensive services and best value in managing client wealth.
Three weeks left to wrap up the 2015 RRSP chapter.
Many have barely started their thinking process.
A greeting card I bought had this inscription:
"On the open road of life, may happiness be your destination."
Hopefully, today's destination includes investor happiness with their nest eggs.
Particularly the RRSP accounts. Sadly, that is not always the case.
Let's mull over how investors can become happier with their portfolios.
This is the classic time of year when investors hurry their RRSPs.
So much information overload. So many choices.
So much to understand. So many decisions.
I empathize with those who just want to forget about RRSPs.
Only about one in three Canadians makes an RRSP deposit.
Happier destinations
Do yourself a big favour and make your RRSP season a happy event.
I have a simple suggestion. Slow down, there is something you can do.
Deposit your RRSP contribution. However, defer all decisions about investments to buy.
Skip the deadline madness. Just park your deposit into a saving account for 60 to 90 days.
Then do your homework while the pressure is off. It is not exciting, but it delivers.
Reflect on what your nest egg needs to accomplish. Determine what is in your best interests.
Now ask my three easy RRSP questions:
1. Are you happy with your investment and retirement plan?
2. Are you receiving objective advice from your advisers?
3. Would you purchase the same investments today?
This will get you started on examining the game plan in depth.
Perhaps, another opinion is a valuable exercise.
Organize your RRSP
Here are my RRSP organization tips:
Follow a plan of action designed for your goals.
Coordinate it with all your other accounts.
Never place tax considerations ahead of sensible investment strategies.
Resist rushing into something you're not comfortable with.
Understand the investments owned and being contemplated.
Focus on managing investment risks you incur.
Take ample time to conduct your detailed review.
Investing decisions can easily wait two or three months.
May RRSP investing happiness be part of your destination.
Your contact is welcomed.
Regards,
Adrian
STAY INFORMED! Receive our Weekly Recap of thought provoking articles, podcasts, and radio delivered to your inbox for FREE! Sign up here for the HoweStreet.com Weekly Recap.