December 6, 2015 | Obama: ISIL Does Not Speak for Islam! Who Does?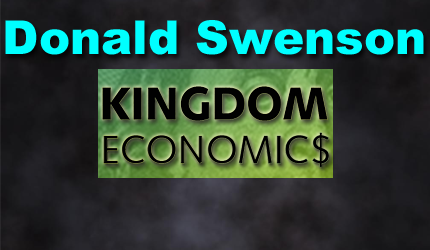 Donald B. Swenson: Born January 24, 1943, Roseau, Minnesota. Graduated H.S. 1961, Moorhead High, Minnesota. Graduated College 1968, Moorhead State University, Minnesota. Designated member of Appraisal Institute (MAI), 1974. Employed with Western Life Insurance Company, 1968 – 71; Iowa Securities Company, 1971 – 73; American Appraisal Company, 1974 – 81. Part-time teacher/valuation consultant/bartender, 1979 – 2008 (taught workshops at Waukesha County Technical Institute, Wi. and Madison Area Technical College, Wi.). Retired 2008 (part time teacher/blogger), AZ. Self educated economist/philosopher/theologian: http://kingdomecon.wordpress.com.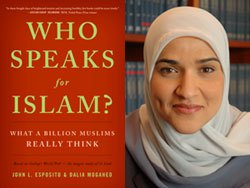 Our President gave a good speech (rhetorically) on the issues of Terrorism and his plans for dealing with this reality (December 6, 2015). My personal sense is that this speech will not solve any of the real issues which have led to all the terror actions at various venues on our planet. The real issues are metaphysical (spiritual) and these types of issues can not be solved with rhetoric/drones/bombs/military might and occupation of the ISIL lands in Iraq and Syria! America needs to view the problem with different 'eyes' if any progress is to occur. Let's talk about the nature of the problem at hand!
Does Tulisan Murtad speak for Islam? Who does?
President Obama stated that ISIL does not speak for Islam. This seems partially valid. Then who does speak for Islam? Who speaks for this ideology and it various groups who believe the ideology of Islam? Mohammad died on June 8, 632, in Medina, Saudi Arabia. This means that we have no person on our planet who actually 'speaks' for all of Islam (as an 'ideology') today, December 6, 2015. Mr. Baghdadi of ISIL (ISIS) has his version of Islam (directly from his interpretation of the Quran). Obama has his version directly from his interpretation of the Quran. Every Muslim has 'a' interpretation.
Louis Farrakhan has strong views on the theology of Islam! Does he speak for all of Islam?
Mr. al-Baghdadi, most likely, has what he thinks is a valid interpretation of the Quran. Mr. Barrack H. Obama can disagree and derive his personal interpretation. We have hundreds of others (calling themselves religious leaders within this faith-based ideology called Islam). In 1979, we had Ayatollah Khomeini of Iran as a strong leader/spokesperson for Islam. Others with strong views are Louis Farrakhan of Chicago, Muammar al-Qaddafi (now dead from Libya), Elijah Muhammad, the leader for the Nation of Islam (now dead), and Recep Erdogan (current Prime Minister of Turkey).
Abu Bakr al-Baghdadi appears to be well-educated. His views appear to be strongly faith-based! But does he speak for all of Islam?
The prior views of Osama bin Laden of Saudi Arabia were influential on many Muslims. Abu Musab al-Zarqawi of Jordan had an influential impact of many and Bashar al-Assad, current President of Syria, has his valid interpretation of Islam. So who speaks for Islam is a difficult issue and Barrack's statement that ISIL (meaning al-Baghdadi) is an interesting statement but with dubious validity. My personal sense is that both al-Baghdadi (ISIL/ISIS) and Barrack Hussein Obama have interpretations which could become reality going forward. Let's think about both these individuals and their actions to date.
The concept of a Caliphate is fluid as to boundaries (as of now)! Why this goal?
Abu Bakr al-Baghdadi has initiated the concept of a Caliphate over in the Levant area of the Middle East. He or his successor will likely continue to pursue this goal, irrespective of all the killing by American drones, bombs, missiles, and ground forces. Killing the 'flesh' does not mean 'killing' the ideology. All 'ideologies' are metaphysical concepts which transcend the killing of bodies. If ISIL is removed from their current land area, they will continue in another land area (say Libya). The game of occupation of land areas will not solve any of these metaphysical issues of the MIND.
President Obama of USA says 'ISIL/ISIS' does not speak for Islam! ? Who does?
Obama says that "we will overcome Terrorism". Is this realistic? I don't think so…not with the strategies employed by America and their 65 coalition partners. The problem will intensify and grow as the 'nature' of the problem is not be addressed. The 'nature' of the problem is spiritual/metaphysical. These types of issues can not be resolved with force and killing of bodies. We would need to 'kill' every human being on this planet. This does not seem like an intelligent policy. But this is where I think we are going! The 'nature' of this problem must be addressed and this means getting into the core concepts of this 'ideology'!
Could this be the next global Caliphate? It starts January 1, 2016! Think for yourself by discerning the end game of our Global Leaders!
What Barrack is pursuing with his Agenda 2030 policy is similar to what al-Baghdadi is promoting IMO. Agenda 2030 is a U.N. initiated policy which starts in January 2016. This policy which Barrack is committed to (he committed the USA as of September 28, 2015) leads us directly into global Communism (another type of Caliphate) down the road. So we now live with two leaders (Barrack and Abu Bakr) both of which desire some type of global/collective solution to the issues of human nature. We can call it Caliphate or Collectivism or State Socialism or Global Communism. The 'name' is irrelevant. The goal is the issue. Think about the 'nature' of this problem which we currently confront! I am: https://kingdomecon.wordpress.com.
STAY INFORMED! Receive our Weekly Recap of thought provoking articles, podcasts, and radio delivered to your inbox for FREE! Sign up here for the HoweStreet.com Weekly Recap.