November 2, 2015 | Crafting Your "Asset Location" Strategy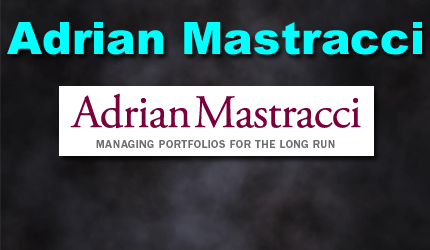 Adrian Mastracci, Discretionary Portfolio Manager, B.E.E., MBA. My expertise in the investment and financial advisory profession began in 1972. I graduated with the Bachelor of Electrical Engineering from General Motors Institute in 1971. I then attended the University of British Columbia, graduating with the MBA in 1972. I have attained the "Discretionary Portfolio Manager" professional designation. I am committed to offering clients the highest standard of personal service by providing prompt, courteous and professional attention. My advice is objective, unbiased and without conflicts of interest. I'm part of a team that delivers comprehensive services and best value in managing client wealth.
You're familiar with the real estate catchy phrase "location, location, location".
A similar approach applies to the collection of investments you own.
Don't simply sprinkle investments you buy into any random account on hand.
Instead, I recommend a methodical organization for your investments.
It is part of income tax planning and is called "asset location".
That is, which investment account is best suited to hold specific assets you own.
However, my observation is that asset location is hardly noticed on the investor radar.
The good news is that a few tweaks deliver much desired value.
Here is my approach:
Relate asset location decisions to the types of investment income you expect.
Investments produce combinations of interest, rental, dividend, gain and loss income.
One objective of the location combination you choose is to pay the least income tax.
Crafting three different investment pools provides the most flexibility.
Consider these investment pools to implement your asset location strategy:
▶ 1.. Taxable Accounts
These are mainly cash and margin accounts owned personally, by a company or family trust.
Equity investments, such as stocks and ETFs, are best held in these accounts for tax efficiency.
Canadian dividends, gains and losses received in these accounts are better taxed versus interest.
However, the account owner reports the taxable income every year as deferral is not available.
Personally owned real estate generates "net rental income" that increases RRSP room.
Income earned on savings isolated in the hands of the low tax rate spouse attracts less tax.
▶ 2.. Registered Accounts
Registered accounts include the RRSP, RRIF, IPP, DPSP, LIF, LIRA and other locked-in plans.
Investment income earned in these accounts is tax deferred until withdrawn.
Where possible, interest bearing investments are more suited for such accounts.
All funds withdrawn from registered accounts are fully taxable, like salary.
There is no preferential tax treatment of Canadian dividends, gains or losses.
Further, the dividend tax credit cannot be used by registered accounts.
▶ 3.. TFSA
A TFSA is desirable as all investment income earned in it is tax-fee on withdrawal.
Hence, a mix of investment types is acceptable for TFSAs.
It makes sense to hold investments with capital gain potential in the TFSA.
Dividend tax credits are lost in TFSAs and capital losses can't offset gains outside TFSAs.
Unlike RRSP deposits that stop at age 71, TFSA deposits can be made for your lifetime.
Redirecting part or all of the RRIF/LIF minimum draws can help fund TFSA room.
————————–
Locating specific investments in all three pools provides maximum flexibility in retirement.
However, not everyone will have sufficient savings to allocate among all three choices.
Retirement decisions to draw funds from all three pools can change every year, subject to RRIF/LIF minimums.
Having access to the three pools also provides more options as to when to start receiving CPP/OAS benefits.
Asset location is an important component that fits like a glove with your asset mix.
It's best to weave both strategies into your game plan at the same time.
Ensure that your investment adviser considers all the location options for your best interests.
Your chosen combination of location and asset mix should better deliver on your goals.
Best,
Adrian
STAY INFORMED! Receive our Weekly Recap of thought provoking articles, podcasts, and radio delivered to your inbox for FREE! Sign up here for the HoweStreet.com Weekly Recap.