November 4, 2015 | Caution: Stocks Catch Fire, Economies Cool Off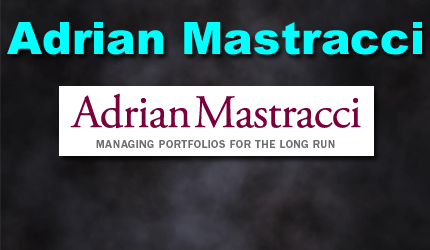 Adrian Mastracci, Discretionary Portfolio Manager, B.E.E., MBA. My expertise in the investment and financial advisory profession began in 1972. I graduated with the Bachelor of Electrical Engineering from General Motors Institute in 1971. I then attended the University of British Columbia, graduating with the MBA in 1972. I have attained the "Discretionary Portfolio Manager" professional designation. I am committed to offering clients the highest standard of personal service by providing prompt, courteous and professional attention. My advice is objective, unbiased and without conflicts of interest. I'm part of a team that delivers comprehensive services and best value in managing client wealth.
Many investors are confused.
Stock prices are out of kilter with economic realities.
Investing 2015 has been driven by volumes of daily headlines.
China, Japan, Europe, USA and emerging markets continue to struggle.
It can be said that the USA is the strongest of the weak economies.
Not to mention preoccupation with the US Fed and interest rates.
Savers relish the day borrowing rates begin climbing, however:
▶ 1.. I would not be surprised if interest rates stay flat longer than we wish.
▶ 2.. Heavens, rates can even go lower from current levels.
▶ 3.. Economic prospects have to improve for rising interest rates to stick.
▶ 4.. I would also not be surprised if a Fed rate increase had to be rolled back.
For me, this is the time to exercise caution as market direction often changes very quickly.
October can attest to this with stocks going higher while economic prospects were slowing.
The approach to portfolio management remains the same.
It is still governed by the long-term goals trying to be achieved, like retirement.
Two driving forces for investors are still corporate earnings and future guidance.
Let's also remember that investing is about logic not emotions.
It is possible that noticeable market pullbacks occur, say up to 15% or more.
They can be dealt with these four steps:
▶ 1.. Having a personal investing plan in place.
▶ 2.. Rebalancing to asset mix targets.
▶ 3.. Buying quality investments as prices fall.
▶ 4.. Adding more saving capacity to the portfolio.
However, a major drop in China's manufacturing would result in the most disruptions.
Keeping some cash readily available for the bargain days helps long-term objectives.
Don't allow the disconnect to cloud the issues.
Your questions, feedback and comments are invited.
Best,
Adrian
STAY INFORMED! Receive our Weekly Recap of thought provoking articles, podcasts, and radio delivered to your inbox for FREE! Sign up here for the HoweStreet.com Weekly Recap.