September 27, 2015 | Markets Heading DOWN – the Evidence!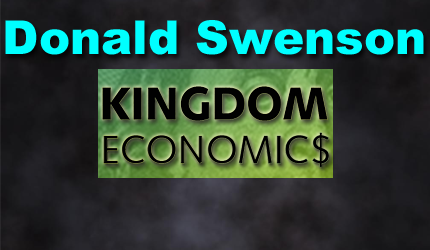 Donald B. Swenson: Born January 24, 1943, Roseau, Minnesota. Graduated H.S. 1961, Moorhead High, Minnesota. Graduated College 1968, Moorhead State University, Minnesota. Designated member of Appraisal Institute (MAI), 1974. Employed with Western Life Insurance Company, 1968 – 71; Iowa Securities Company, 1971 – 73; American Appraisal Company, 1974 – 81. Part-time teacher/valuation consultant/bartender, 1979 – 2008 (taught workshops at Waukesha County Technical Institute, Wi. and Madison Area Technical College, Wi.). Retired 2008 (part time teacher/blogger), AZ. Self educated economist/philosopher/theologian: http://kingdomecon.wordpress.com.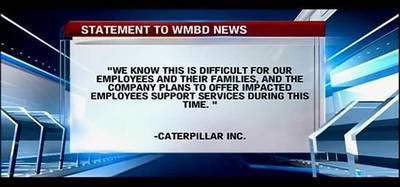 The decision by Caterpillar to lay-off another 10,000 employees shows that mining, infrastructure work,  and heavy manufacturing is in trouble going forward. There are many additional signs which now point down and which provide clear evidence that a trend towards deflation, recession, and eventually a global depression is emerging. One of the clearest signs to me is our 'strong cyber dollar' when compared to many of the emerging countries and their cyber currencies. The recent decision of our FOMC committee (to not increase the Fed Funds Rate) is another obvious indication that our policymakers think that China and EM's are imploding.
This announcement does provide evidence of a change in trend going forward!
Caterpillar is a major employer globally! I view their situation as emblematic of a trend! Our markets will soon show that a Bear Market has started!
Let's look at the recent devaluations within the emerging countries when compared to our cyber dollar. These numbers are from the WSJ, foreign-exchange rates. A growing number of countries are devaluing their currencies as our 'dollar' has strengthen. The strong 'dollar' creates weakness for currencies which are experiencing growth issues. Also our strong 'dollar' creates an incentive for countries to export 'deflation' as they sell their goods to America. And American exports tend to decline during this process also. We live with relative exchange rates which change daily and these changes create price changes for exports and imports.
Brazil has serious economic problems which have surfaced this past year!
The following countries have experienced huge changes in their exchange rates in 2015 when compared to our cyber 'dollar' (this indicates disinflation and deflation on the horizon for Americans):
Brazil: their 'real' has declined some 57% in 2015 when compared to the dollar.
Canada: their 'dollar' has declined some 15%.
Mexico: their 'peso' has declined some 16%.
Uruguay: their 'peso' has declined some 20%.
Australia: their 'dollar' has declined some 17%.
Indonesia: their 'rupiah' has declined some 18%.
Kazakhstan: their 'tenge' has declined some 44%.
Malaysia: their 'ringgit' has declined some 25%.
New Zealand: their 'dollar' has declined some 24%.
Thailand: their 'baht' has declined some 10%.
Norway: their 'krone' has declined some 11%.
Turkey: their 'lira' has declined some 30%.
Ukraine: their 'hryvnia' has declined some 36%.
South Africa: their 'rand' has declined some 20%.
All the above and many others are now exporting 'deflation' to the United States. This means that America can buy more with each 'cyber dollar' (via imports) when they exchange $ for goods with the above countries. In other words, prices in the USA, can decline as long as our 'dollar' is accepted as an exchange unit with these other countries. If consumer demand also wanes then we could witness additional downward pressure on general prices. All this assumes that events will play out as currently practiced within our exchange and export markets. The trend is now DOWN for American stocks, bonds, and real estate. Will our Fed change their medicine (and add more QE) as events become dire?
Deflation is anathema for our Keynesian economic system. Keynesian economics is built upon debt, credit, and inflation. This must continue or the consequences are dire. The end of Keynesian Capitalism is around the corner as our debt has reached a threshold level and our Central Planners have run out of ammo. Interest rate manipulation, QE, and Fed talk, no longer works and now our cyber dollar is being rejected by a growing body of Nations as well. The end of Keynesian Capitalism is here and few discern what is happening.
Total National Debt is now over $18 trillion (http://www.usdebtclock.org)! Total debt for America is now over $60 trillion and counting! Deflation means most of this can not be repaid!

All seems kosher on the surface, however, as most of our problems are under the surface (invisible to the eye of the average person). As long as the stock markets go up most assume that all is well and no storm clouds are near (so the unaware assume). But for those of us who look beneath this surface, we witness the developing storm and the hurricane size waves. Now is the time to prepare for the coming storm. Look beneath the 'surface' into the invisible realm. The details are available for those who take the dive beneath! Enjoy! I am: https://kingdomecon.wordpress.com.
STAY INFORMED! Receive our Weekly Recap of thought provoking articles, podcasts, and radio delivered to your inbox for FREE! Sign up here for the HoweStreet.com Weekly Recap.