September 11, 2015 | Fed Goes 'Dark' for Next 6 Days! Why?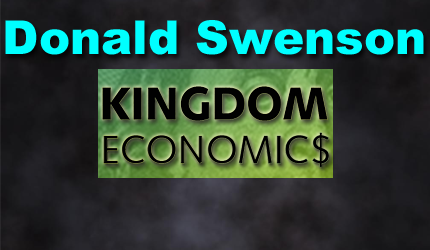 Donald B. Swenson: Born January 24, 1943, Roseau, Minnesota. Graduated H.S. 1961, Moorhead High, Minnesota. Graduated College 1968, Moorhead State University, Minnesota. Designated member of Appraisal Institute (MAI), 1974. Employed with Western Life Insurance Company, 1968 – 71; Iowa Securities Company, 1971 – 73; American Appraisal Company, 1974 – 81. Part-time teacher/valuation consultant/bartender, 1979 – 2008 (taught workshops at Waukesha County Technical Institute, Wi. and Madison Area Technical College, Wi.). Retired 2008 (part time teacher/blogger), AZ. Self educated economist/philosopher/theologian: http://kingdomecon.wordpress.com.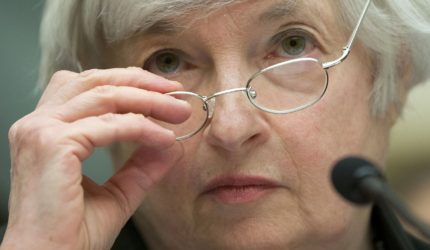 Our Central Planners will think with insularity (without any public transparency) until September 17, when they collectively will announce their decision on any change in the benchmark interest rate for our casino markets.  Some 17 central planners will privately discuss the markets (at the Eccles Building in Washington, D.C.) and then a decision will be made public next Thursday, September 17. In reality, I would suggest that we have three key insular thinkers who will determine if the benchmark rate will increase or not. These three are Janet Yellen, Stanley Fischer, and William Dudley. This Trinity seems to control the group think agenda for what we call the Federal Open Market Committee, our Central Planning Committee. What will they announce on the 17th? Let's speculate!
What is within her inner MIND? Can anyone 'read' this person's inner thinking?
Based on an article in the W.S.J. by Jon Hilsenrath on Thursday, September 10, it seems that the mindset of this group think committee is mostly that our markets have now reached full employment (according to their models); we have a record 5.8 million job openings in July; U.S. unemployment has fallen to 5.1% in August; the benchmark rate has been at near zero for 7 years; the big data has been mostly favorable for many months; inflation has been only around 1.2%; and significant headwinds may be developing. This view of our Central Planners could be the basis for their coming decision. But will they actually increase this benchmark rate? What will the 'Trinity' who controls this group think body actually enunciate at this private (closed-door) meeting on the 17th?
Is Stanley influenced by another 'authority' such as Christine Lagarde? What evidence is convincing to this Vice Chairman of the Fed?
My personal sense is that this 'Trinity' (and the 17 member group) will experience some new volatility in our cyber (algorithmic) markets by the time of their meeting on the 17th. Will this create a new mindset on the 17th? Will the positive and encouraging data from their current model change by the 17th? No one knows with certainty about future events! My speculation is that their will be some significant changes in the next 6 days which could change the 'mindset' of this Trinity and the majority of the other group think members. But, I could be wrong and all could be similar to today on the 17th. Only 'G' knows! Us humans must merely speculate and think as individuals!
This Vice Chairman of the F.O.M.C. could influence the 'inner' thinking of all our Central Planners on the 17th! What is his view of our markets (now and then)?
My speculation is that events will likely change somewhat by the 17th and that this group think body of Central Planners will then decide NOT to change the benchmark rate! This means that our economy (in reality) is rather unsound and this realtime 'nature' will likely influence the 'mindset' of these Central Planners as they think within the NOW moment on the 17th. Personally, I witness NO real hard evidence or big data which justifies a benchmark rate increase on the 17th. But each decision-maker sees reality differently and each person internalizes and interprets this data uniquely. Decisions, however, are usually made in the NOW moment and what is relevant to this group think body on the 17th will determine what is announced! Enjoy the wait and make your own 'speculation'! I am: https://kingdomecon.wordpress.com.
This is my philosophy! Life is lived in the NOW moment (always)!
The Suppression of Silver and Gold should be viewed as Criminal!
Have you noticed how algorithms are continuing to 'control' and 'bracket' the prices of silver and gold? Silver is down to $14.62 today and gold is $1107. Are Central Bank robots (using algorithms) at the crux of the 'price' suppression scheme?  Could the above group think committee (the Trinity) be behind the decision to suppress these historical precious metals (that which Jefferson and our founding fathers chose as our 'money')? Do we witness constitutional criminals within our controlled financial system? You know my view!
STAY INFORMED! Receive our Weekly Recap of thought provoking articles, podcasts, and radio delivered to your inbox for FREE! Sign up here for the HoweStreet.com Weekly Recap.