September 18, 2015 | Central Planners have NO idea what is happening!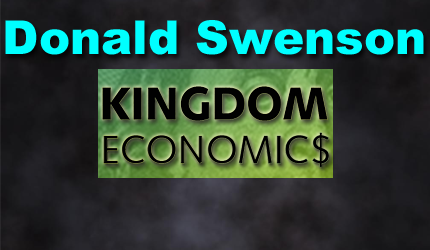 Donald B. Swenson: Born January 24, 1943, Roseau, Minnesota. Graduated H.S. 1961, Moorhead High, Minnesota. Graduated College 1968, Moorhead State University, Minnesota. Designated member of Appraisal Institute (MAI), 1974. Employed with Western Life Insurance Company, 1968 – 71; Iowa Securities Company, 1971 – 73; American Appraisal Company, 1974 – 81. Part-time teacher/valuation consultant/bartender, 1979 – 2008 (taught workshops at Waukesha County Technical Institute, Wi. and Madison Area Technical College, Wi.). Retired 2008 (part time teacher/blogger), AZ. Self educated economist/philosopher/theologian: http://kingdomecon.wordpress.com.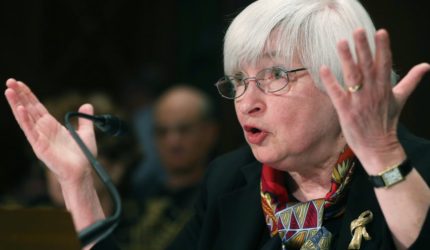 Our esteemed Central Planner, Janet Yellen, has given her report of the group think FOMC committee.What did she say and what did this group of Central Planners decide? Can any logic be discerned from her confused statements? Let's look at some of her words for evidence of her thinking:
Inflation is below projections but will return to 2% in 2018
Uncertainty in the global economy affects the Committee's views
Committee looked mostly at China and Emerging Markets which are rebalancing their economies
Committee sees downward pressure on oil prices affecting Emerging Markets
Canada is affected because they are affected by the lower oil prices
Exchange rates are being affected by the spill-over of events in the global markets
Significant financial developments such as global financial events affect the committee and their projections
The stock market (with a stronger dollar) does affect inflation and prices but we think that these factors will dissipate over the near term
The risks to labor markets are balanced as of now but we do not think the economic outlook going forward has changed
Yellen and the committee do not rule out continuing ZIRP but can't rule it out
Monetary policy will continue to be highly accommodative going forward as funds from elevated portfolio are invested in the markets
Negative interest rates are not being considered but additional accommodation via negative interest rates was briefly discussed
Yellen speaks on behalf of the Central Planners (called the Committee) and appears not to do much of her own thinking (my inference from her statements)
Yellen says there are lots of cross-currents in making policy and we do the best we can to make our decisions on the FOMC committee
A shift in policy is not being planned as of now. Monetary policy is designed to achieve the goals which Congress desires. Monetary policy is only one channel which affects exchange rates and we take all this in account.
Housing market should improve but it is somewhat depressed but it will improve as the labor market improves. Housing is not the key driver. Consumer spending is key driver. There is a gradual path to increasing interest rates and we take all this into account.
Yellen says interest rates affect asset prices but not the wealth gap. High unemployment is the key and putting people back to work is key. Monetary policy may affect income inequality but recent paper shows that monetary policy has not affected income inequality.
A coming government shut-down plays no role in our thinking. Congress must deal with the debt ceiling and these issues…not our Committee
We have been discussing reinvestment policy but this will not be an issue until we begin to increase the Federal Funds Rate. We will wait until we start normalization. We have no fixed amount of time on any of these issues
Domestic spending is robust and we will continue to reinvest proceeds from our 4.5 trillion portfolio. Accommodation will continue for now
Conclusion: Our Central Planners now have no idea what is happening in our global economy and it is obvious, to me, that our markets globally will continue to deterriorate going forward. Confidence will decline going forward and traders will soon sell all the stock markets short. All the manipulation of silver/gold prices is likely to continue until all the physical supply is in strong hands and out of the market. This could occur soon (this year) and then the manipulation of prices could change and supply/demand take over in price determination for silver/gold! Enjoy the confusion! I am: https://kingdomecon.wordpress.com.

STAY INFORMED! Receive our Weekly Recap of thought provoking articles, podcasts, and radio delivered to your inbox for FREE! Sign up here for the HoweStreet.com Weekly Recap.