August 27, 2015 | There are No 'Ethics' at the TOP! All is Relative!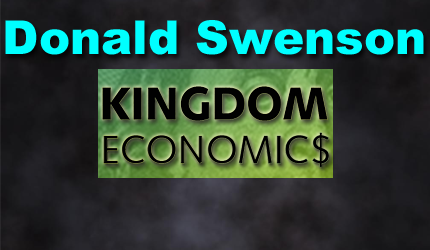 Donald B. Swenson: Born January 24, 1943, Roseau, Minnesota. Graduated H.S. 1961, Moorhead High, Minnesota. Graduated College 1968, Moorhead State University, Minnesota. Designated member of Appraisal Institute (MAI), 1974. Employed with Western Life Insurance Company, 1968 – 71; Iowa Securities Company, 1971 – 73; American Appraisal Company, 1974 – 81. Part-time teacher/valuation consultant/bartender, 1979 – 2008 (taught workshops at Waukesha County Technical Institute, Wi. and Madison Area Technical College, Wi.). Retired 2008 (part time teacher/blogger), AZ. Self educated economist/philosopher/theologian: http://kingdomecon.wordpress.com.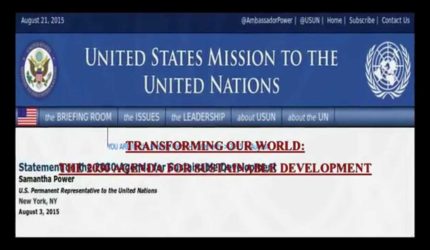 Human behavior is very interesting and paradoxical. I am learning much as we speed up the thinking process via our internet society. At the 'top' of our ruling pyramid we have our elite leaders and our financial rulers. We have our politicians, our Central Bankers, our wealthy corporate pundits, our media personalities, our science and education professors, and all our religious (end time) prognosticators. And today we have a NEW agenda called Agenda 2030 which will be implemented soon! What have I learned from observing these elite and their agenda's, rules, legal decisions, etc.?
https://sustainabledevelopment.un.org/post2015/transformingourworld
Do Americans understand that our N.W.O. is HERE? It starts after the coming financial stock market crash (this coming fall)!
First of all, I have learned that morals and ethics are relative, changing, and subjective. For our Politicians and Central Bankers the questions are: Is it legal? If not, can we make it legal? Ethics or sound judgment is not the issue for these elite. All they desire is to control the behavior of the masses via their positions of POWER and their manipulative behavior. All this depends on the 'system' and the 'rules' established (by the 'system'). If a course of action is LEGAL, and if select elites desire to implement a decision (say Q.E. counterfeiting or Agenda 2030) then all that is needed is to make SURE that this is LEGAL.
The question for our elites in POWER is: Is it legal or can we make it legal! Ethics is relative and all decisions are kosher if we can be assured that what we DO is legal. Our 'system' operates on rules, codes, and words which must be created so as to make all decisions LEGAL. The words in the Federal Reserve Act or the United Nations (now 193 countries) must be changed when necessary (by select politicians) so that what we do is made LEGAL for the masses. Who cares what the masses think as long as it is LEGAL? This trait of human behavior is very interesting and paradoxical. What does this word 'legal' really mean?
Today, our elite politicians and our financial elite have decided that they desire digital money for everyone and a Cashless society for the planet. The masses of people must be controlled and manipulated so that this GOAL is achieved. The result (goal) of a Cashless society is now nearly complete. We now have our Smart phones and computers to create instant buy/sell transactions via invisible frequencies and speed of light optics. This is our NEW world of 2015 – 2016! Digital money has been made 'legal' by our elite (even without a court review)!
Our leaders want cyber money and digital transactions so as to speed up all activities and supposedly create a better world. We now have our digital communication system so why not create this new Cashless society where money is virtual and imaginary! Most of the masses (including 99% of the pundits) can not separate their mind from the object, so now is the perfect time to create this new internal Cashless virtual system of bits and bytes. Money rules the planet and the elite need control to rule effectively! Control is now possible with this new Cashless society operating within Cyber Space!
Machines and algorithms can now control all financial transactions within this NEW space called Cyber Space. The masses of consumers desire speed and instant results. Computers offer the solution. All this plays into the goal of a better society for the elites and those in POWER. Power is necessary to implement this new Cashless world of virtual numbers. Control is necessary to make this new numbers system work in the marketplace. And the masses of people refuse to THINK for themselves so now is the time to implement this global system of numbers, control, and global finance.
In order for this new global system to be implemented, however, we must crash the current system and create a new global currency for the planet. We might call this new currency the PHOENIX or Rising Star! The 'name' is relative to what is legal and what will work. New virtual money must now be created for our planet and a N.W.O. must be established by the elite. Agenda 2030 is now on the books of the United Nations and this new Agenda must be implemented for the entire planet (NOW). The message is final but the masses are totally unaware of what is now transpiring!  Read the inspiring words of our elite rulers! Here comes our N.W.O. and new digital MONEY! Read!
Preamble: This Agenda (2030) is a plan of action for people, planet and prosperity. It also seeks to strengthen universal peace in larger freedom. We recognise that eradicating poverty in all its forms and dimensions, including extreme poverty, is the greatest global challenge and an indispensable requirement for sustainable development. All countries and all stakeholders, acting in collaborative partnership, will implement this plan. We are resolved to free the human race from the tyranny of poverty and want and to heal and secure our planet. We are determined to take the bold and transformative steps which are urgently needed to shift the world onto a sustainable and resilient path. As we embark on this collective journey, we pledge that no one will be left behind. The 17 Sustainable Development Goals and 169 targets which we are announcing today demonstrate the scale and ambition of this new universal Agenda. They seek to build on the Millennium Development Goals and complete what these did not achieve. They seek to realize the human rights of all and to achieve gender equality and the empowerment of all women and girls. They are integrated and indivisible and balance the three dimensions of sustainable development: the economic, social and environmental. The Goals and targets will stimulate action over the next fifteen years in areas of critical importance for humanity and the planet: 

DECLARATION

Introduction 1. We, the Heads of State and Government and High Representatives, meeting at the United Nations Headquarters in New York from 25-27 September 2015 as the Organization celebrates its seventieth anniversary, have decided today on new global Sustainable Development Goals. 2. On behalf of the people's we serve, we have adopted a historic decision on a comprehensive, far-reaching and people-centred set of universal and transformative Goals and targets. We commit ourselves to working tirelessly for the full implementation of this Agenda by 2030. We recognize that eradicating poverty in all its forms and dimensions, including extreme poverty, is the greatest global challenge and an indispensable requirement for sustainable development. We are committed to achieving sustainable development in its three dimensions – economic, social and environmental – in a balanced and integrated manner. We will also build upon the achievements of the Millennium Development Goals and seek to address their unfinished business. 3. We resolve, between now and 2030, to end poverty and hunger everywhere; to combat inequalities within and among countries; to build peaceful, just and inclusive societies; to protect human rights and promote gender equality and the empowerment of women and girls; and to ensure the lasting protection of the planet and its natural resources. We resolve also to create conditions for sustainable, inclusive and sustained economic growth, shared prosperity and decent work for all, taking into account different levels of national development and capacities. ¬¬¬ 4. As we embark on this great collective journey, we pledge that no one will be left behind. Recognizing that the dignity of the human person is fundamental, we wish to see the Goals and targets met for all nations and people's and for all segments of society. And we will endeavour to reach the furthest behind first. 5. This is an Agenda of unprecedented scope and significance. It is accepted by all countries and is applicable to all, taking into account different national realities, capacities and levels of development and respecting national policies and priorities. These are universal goals and targets which involve the entire world, developed and developing countries alike. They are integrated and indivisible and balance the three dimensions of sustainable development. 6. The Goals and targets are the result of over two years of intensive public consultation andengagement with civil society and other stakeholders around the world, which paid particular attention to the voices of the poorest and most vulnerable. This consultation included valuable work done by the General Assembly Open Working Group on Sustainable Development Goals and by the United Nations, whose Secretary-General provided a synthesis report in December 2014.
Conclusion: Who is aware of the above Agenda and the goals of our elite? Were you consulted? Who rules over this agenda and the global society? Does everyone become a robot of the computers and the hierarchy which implements this new agenda? All this is happening NOW and this fall. The POPE will speak to the Nation in September and then all is final. The current Nation State System of our past must now give way to this NEW agenda and the rulership of our elite. The 'mark of the beast' will follow as this NEW agenda is implemented. The gullible masses will accept as 'fear' rules over the mind of the masses! Human nature has not changed in the past 6000 years!
All is legal as our elite have decided that this is LEGAL. We are a world of 'laws' and all 'laws' are changeable and relative to the desires of our Elite (who control the decision-making process)! Our current President has silently promoted this NEW agenda for our planet (with few Americans discerning what is happening). America (the land of Jefferson, etc.) is over and we now must BOW to an imposed new system for the planet. The 'mark of the beast' will soon follow as virtual/digital/subjective/cyber MONEY rules this planet! Think and learn! My support for this agenda will be withheld! I may be put in prison by the elite as this NEW agenda unfolds. Think and learn! I am: https://kingdomecon.wordpress.com.
P.S.  (Wisdom): I can now set the 'price' of silver or gold at whatever number I choose! I am an elite who has the computer program and the digits to enforce this result upon all our global markets. I refuse to allow silver or gold to re-emerge into the global marketplace. I have driven the 'price' (down) to $14 today! Can I drive (via algorithmic trading) the 'price' to zero? It will be interesting to follow this 'price' situation of silver/gold (our historical money). Our elites desire to eliminate these metals from any role in our N.W.O. Think! Can our elite accomplish this result? It is essential for their agenda!
STAY INFORMED! Receive our Weekly Recap of thought provoking articles, podcasts, and radio delivered to your inbox for FREE! Sign up here for the HoweStreet.com Weekly Recap.