August 28, 2015 | The N.W.O. Starts 'Officially' January 1, 2016!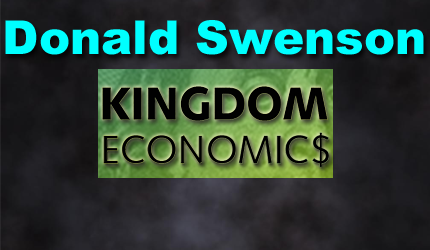 Donald B. Swenson: Born January 24, 1943, Roseau, Minnesota. Graduated H.S. 1961, Moorhead High, Minnesota. Graduated College 1968, Moorhead State University, Minnesota. Designated member of Appraisal Institute (MAI), 1974. Employed with Western Life Insurance Company, 1968 – 71; Iowa Securities Company, 1971 – 73; American Appraisal Company, 1974 – 81. Part-time teacher/valuation consultant/bartender, 1979 – 2008 (taught workshops at Waukesha County Technical Institute, Wi. and Madison Area Technical College, Wi.). Retired 2008 (part time teacher/blogger), AZ. Self educated economist/philosopher/theologian: http://kingdomecon.wordpress.com.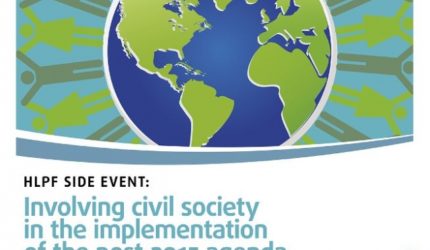 The Catholic Pope will speak to the United Nations General Assembly on September 25, 2015. This speech, by our Global Pope, is set to initiate the coming N.W.O. agenda…called Agenda 2030. The 2030 Agenda is called: TRANSFORMING OUR WORLD. The hierarchy which will assure that this Agenda is implemented is called the High Level Political Forum (HLPF). The effective implementation of this Agenda is 1 January, 2016. Are you ready for this New World Order? You can read all about it at their website which is now public: https://sustainabledevelopment.un.org/post2015/transformingourworld.
This High Level Political Forum is behind the New Communism!
The N.W.O. is being forced upon the planet by a select group of elites who view themselves as mankind's saviors. Their own words are: "We will implement the Agenda for the full benefit of all, for today's generation and for future generations. In doing so, we (this hierarchy) reaffirm our commitment to international law and emphasize that the Agenda is to be implemented in a manner that is consistent with the rights and obligations of states under international law."
Who are the individuals behind this New 2030 Agenda for our planet?
The key for these elite is the concept of 'international law'. But who creates this 'international law'? Think! These elite create the 'law' and then mandate that everyone abide by this 'law'. This is circular reasoning and corrupt reasoning. The concept of 'law' is relative, arbitrary, and subjective. These elites will choose 'words' that they derive from their own inner consciousness (mind) and then mandate that these words (called 'international law') be followed per their inner vision. This is totally corrupt thinking and we ought not follow this 'international law'.
The past two years have created this new HLPF and the Agenda!
Do the masses of ordinary people know anything about these elite within this group think organization called the High Level Political Forum? Who are these elite and who gives them their Authority to Declare a New World Order for all mankind? Think about what is now happening! Our Global Pope, called Pope Francis, with a prior name of: Jorge Mario Bergoglio, an Argentine cardinal of the Roman Catholic Church. This Pope is supposedly going to give credence to this New Declaration (Agenda) by the U.N. group called the High Level Political Forum to change all political reality for the planet!
Pope Francis to address the United Nations on its 70th anniversary!
This group think organization of elites have devised some 17 goals and some 169 targets which they call the "new universal Agenda". These goals are supposedly 'integrated' and 'indivisible' and apply to economic, social, and environmental issues. They state in their vision statement: "In these goals and targets, we are setting out a supremely ambitious and transformational vision. We envisage a world free of poverty, hunger, disease and want, where all life can thrive." All this sounds good as rhetorical data, but is a mandated enforcement workable? I don't think so! Who is this group and who are the elites who devised this Agenda?
The key individuals who desire to mandate a N.W.O., without any vote by our planetary citizens, need to be identified and questioned. Do the citizens of planet Earth desire this group think organization, called the High Level Political Forum to RULE our planet? This would be my first question! If the World is to change fundamentally with a New International Law for the planet, should not everyone be aware of this Agenda and the individuals BEHIND the Agenda? The new Goals and Targets will come into effect on 1 January, 2016. Read article 21 of the declaration.
This new hierarchy which desires to Rule our planet says: "States are strongly urged to refrain from promulgating and applying any unilateral economic, financial, or trade measures not in accordance with 'international law' and the Charter of the United Nations". See article 30. Article 38 says: "We affirm, in accordance with the Charter of the United Nations, the need to respect the territorial integrity and political independence of States." But how can this be achieved if States do not BOW to the Agenda of these elites? Will Americans now BOW to this New Agenda and these international elites behind this mandated Declaration?
Article 47 states: "The High Level Political Forum, under the auspices of the General Assembly and the Economic and Social Council, will have the central role in overseeing follow-up and review at the global level." Article 51 says: "What we are announcing today is an Agenda for global action for the next fifteen years."  Article 53 says: "We have mapped the road to sustainable development; it will be for all of us to ensure that the journey is successful and its gains irreversible." Comment: all this sounds like a new 'Communism' for our planet! A hierarchy of elites will decide how to distribute all wealth on our planet!
Article 10.5 under the heading: Reduce inequality within and among countries, states that the goal is to "improve the regulation and monitoring of global financial markets and institutions and strengthen the implementation of such regulations. This implies, to me, a global Central Bank, digital money, and a group of elite policymakers for all finance. Does anyone 'smell' Communism in all of these articles and words? Article 12.1 states: Implement the 10-year framework of programmes on sustainable 'consumption' and 'production', all countries taking action, with developed countries taking the lead, taking into account the development and capabilities of developing countries. Comment: This is a new Communism for our planet!
Under the heading of: Systemic issues I read, "enhance global macroeconomic stability, including through policy coordination and policy coherence." This implies a Global Central Bank, cyber money, a few select elites running the entire global markets. Comment: More 'Communism' and Centralization of decision-making. All this is 'anathema' to individual freedom and free choice by the people. The statement that "We reaffirm our strong commitment to the full implementation of the new Agenda" shows that this group think body plans to implement this Agenda come 1 January 2016. Get ready for Global Communism starting in January!
The ending words of this Declaration are: "We reaffirm our unwavering commitment to achieving this Agenda and utilizing it to the full to transform our world for the better by 2030." Comment: notice the words 'unwavering', 'commitment', 'full', 'transform', '2030'. There are no words of 'freedom' for the people in these words. There are no words of 'free choice' for the people in these words. This Agenda is a declaration of our High Level Political Forum elites and our Global Pope, who will give his words of agreement with this new Communist manifesto for our planet (September 25, 2015). Do 'you all' desire this new Communist world under the direction of a Centralized hierarchy of elites? I will pass! Enjoy! I am: https://kingdomecon.wordpress.com.
P.S. We do have better alternatives to this Manifesto and Declaration! Self government is my alternative! Give this concept some reflection! Think about SELF GOVERNMENT! Freedom must come first, then UNITY! The time is NOW and our future is NOW! Watch the events on September 24 at our White House and then the events after at the United Nations! It is time for all Americans to wake-up to what is happening in our World! Communism is NOT a solution!
STAY INFORMED! Receive our Weekly Recap of thought provoking articles, podcasts, and radio delivered to your inbox for FREE! Sign up here for the HoweStreet.com Weekly Recap.