August 16, 2015 | The Dumb Money Is Doing Something Smart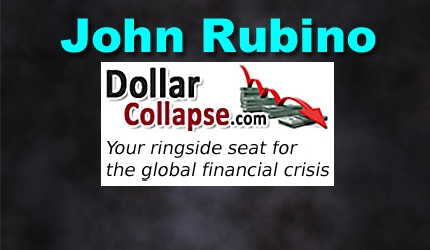 John is author or co-author of five books, including of The Money Bubble, The Collapse of the Dollar and How to Profit From It, Clean Money: Picking Winners in the Green-Tech Boom and How to Profit from the Coming Real Estate Bust. A former Wall Street analyst and featured columnist with TheStreet.com, he currently writes for CFA Magazine.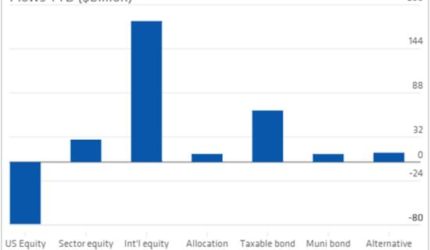 At the peak of bull markets, when stock prices have been rising long enough for people who just recently started paying attention to conclude that they always go up — that's when retail investors traditionally go all-in to snag some of that apparently easy Dow Jones money. That's also when markets tend to peak and then roll over, once again transferring a sizable chunk of societal wealth from late-to-the-party "dumb money" investors to the pros who have been here before and recognize a peak when they see one.
So it's interesting to hear that retail investors are departing from the script in 2015. Instead of piling in at the very top, they've greeted year six of this steady, robust bull market with a financial slap in the face, withdrawing near-record amounts of money from US equity funds:
(CNBC) – The flight of investor money from U.S. stocks has turned into a stampede.In fact, the $78.7 billion leaving domestic equity-focused funds has been worse in 2015 than it was even during the financial crisis years, when the S&P 500 tumbled some 60 percent, according to data released Friday by Morningstar. The total is the highest since 1993.

Domestic equity funds surrendered $20.4 billion in July alone and have seen $158.6 billion in redemptions over the past 12 months. Even a strong flow of money into passively managed exchange-traded funds has been unable to offset the stream to the exit among retail investors, who generally focus more on mutual funds than ETFs.

The move is all the more unusual considering that it hasn't been a bad year for the market. The S&P 500 has gained about 1.5 percent year to date and 3.4 percent in total return, though it's lagged other indexes, particularly those that focus on international stocks. The MSCI-EAFE international benchmark, for instance, is up 4 percent in price and nearly 7 percent in total return.

"Apart from flows following performance, this pattern also hints at investors' expectations for the future," Morningstar senior analyst Alina Lamy said in a report. "The consensus is that the United States is in the late stages of its bull market.

"Globally, countries are cheaper on a fundamental level, and Europe and Japan are still actively stimulating their economies. Investors are aware that the United States and Europe are at different points in the economic cycle, and this is reflected in the flows."

Indeed, international equity funds have flourished not only in returns but also in attracting investor cash. Such funds have attracted $179.3 billion, by far the biggest in all asset classes:
It's hard to know what to make of this. As the above article notes, the US is tightening its monetary policy while most other countries are still easing, which might be a good reason to move capital overseas. But that's a fairly sophisticated line of reasoning to attribute to small investors who historically have tended to just buy whatever's going up.
And there's of course no guarantee that dumping domestic equities will actually turn out to be smart. A US stock market correction could easily infect other markets and lead to even bigger declines overseas. Or the US bull market could continue, leaving foreign equities in the dust.
Time will tell, but for now it's fun to see people behaving in unexpected ways.
STAY INFORMED! Receive our Weekly Recap of thought provoking articles, podcasts, and radio delivered to your inbox for FREE! Sign up here for the HoweStreet.com Weekly Recap.