August 1, 2015 | People Who Bought Property Here Have Made a Lot of Money…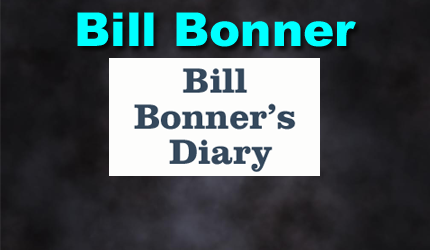 Is an American author of books and articles on economic and financial subjects. He is the founder and president of Agora Publishing, and author of the daily financial column, Diary of a Rogue Economist.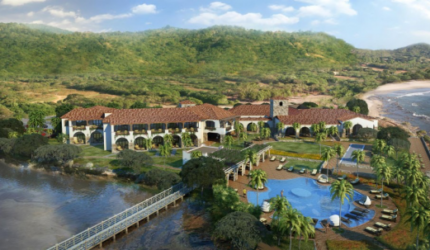 ---
Editor's Note: Bill is flying to France today and is unable to send his regular Diary entry. Here's a classic from the archives about his getaway on the Pacific coast of Nicaragua.
We spent much of January on the beach at Rancho Santana in Nicaragua. The longer we stayed, the more we liked it.
It was warm and dry on the Pacific coast… but we woke up to the sound of rain on the roof this morning.
"Lake Arenal has a different climate," our overseas real estate scout, Ronan McMahon, explained. Ronan is a young Irishman with long dark hair, a sunny disposition and a thick County Cork accent.
He also advises members of our family wealth advisory, Bonner & Partners Family Office, on where to find the best real estate deals.
"We are up high enough that it is naturally cooler. And clouds get caught in the mountains and drop their rain on us here."
Spectacular Growth
By way of introduction to Ronan… we asked him where he had been.
"I've been traveling since the first of January," he replied. "I spent a few weeks on the Costa Maya in Mexico, near Tulum.
"That's an incredible place. It is beautiful and people love it. The growth has been spectacular. It began with Cancún. But now the whole coast is being developed. People who bought property there just a few years ago have made a lot of money.
"I went all down the coast, exploring and talking to developers. Then I went over to the west coast of Nicaragua, north of Managua.
"That area is undeveloped. I had been told that the coast was not very nice. But I found it is gorgeous. And you can still buy productive farms right on the ocean. You pay a little premium over the cost of farmland, for the ocean frontage, but not much. I think we're going to see some good projects in that area.
Aerial of Rancho Santana
"Then I came down to Rancho Santana for the Bonner & Partners Family Office event…. and to bring you up here to Costa Rica to show you this lake property.
"It's a completely different story here. It is beautiful, like Lake Chapala in Mexico. But it's not crowded with a lot of North Americans – yet.
"I think it will be eventually, because it is so pretty. There are blooming plants everywhere. Stunning views down to the lake. And the climate is so healthy. Temperatures in the '70s and '80s all year round. People come here and fall in love with it.
"From here, I'm going down to the south coast of Costa Rica. There are some lovely properties there. Worth having a look. And then on to Ecuador. There are some great places there too."
"You mean, you spend months traveling from one holiday spot to another? And they pay you to do this?"
"Yes, of course."
Terrace in Rancho Santana
Switzerland in Central America
Ronan also writes for International Living magazine. He also has his own overseas real estate advisory, Real Estate Trend Alert.
"I look for properties – some retail, some wholesale – that are especially cheap. And I recommend to my readers that they have a look."
We could see why Ronan's Path of Progress might take a real estate investor to Lake Arenal. There are few places like it. Rolling pastures and forests come right down to the lake. It looks like Switzerland, but with tropical plants and no winter.
So great is the resemblance that at least one immigrant built a Swiss-style hotel, as though it were in the shadow of the Jungfrau.
But almost all the rest of the architecture is boring and clunky.
We gave the local real estate agent some advice:
"You need a distinctive style – an Arenal vernacular that can serve as a model for local builders and architects. Otherwise, the houses don't embellish the landscape; they blemish it."
We doubt this advice was much appreciated. But at least he was polite about it.
Regards,
Bill
Further Reading: Want to check out life in Rancho Santana for yourself? You can join Bill, Ronan, and rest of the Bonner & Partners Family Office team at next year's Open House event there.
When you accept Bill's invitation, we'll pick up the tab for your admission to the four-day, four-night event… your luxury accommodation at Rancho Santana… and your transportation to and from the airport in Managua. All you'll pay for is airfare and evening meals when you're not dining with Bill and the rest of the group.
Please don't delay. Places on this sought-after retreat fill quickly. To secure your place, go here now.
You can read the original article here.
STAY INFORMED! Receive our Weekly Recap of thought provoking articles, podcasts, and radio delivered to your inbox for FREE! Sign up here for the HoweStreet.com Weekly Recap.