August 31, 2015 | Do You Prefer to Invest Like a Stock or a Bond?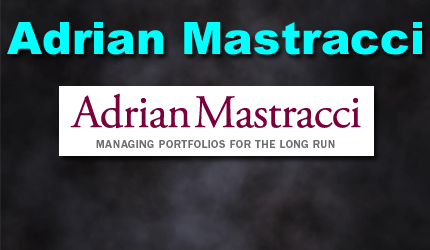 Adrian Mastracci, Discretionary Portfolio Manager, B.E.E., MBA. My expertise in the investment and financial advisory profession began in 1972. I graduated with the Bachelor of Electrical Engineering from General Motors Institute in 1971. I then attended the University of British Columbia, graduating with the MBA in 1972. I have attained the "Discretionary Portfolio Manager" professional designation. I am committed to offering clients the highest standard of personal service by providing prompt, courteous and professional attention. My advice is objective, unbiased and without conflicts of interest. I'm part of a team that delivers comprehensive services and best value in managing client wealth.
Ongoing market upheavals prompt revisiting this much overlooked topic.
My portfolio management style caters to specific needs of each client.
I design portfolios whose focus ranges from growth to preservation.
One key piece is whether the client is more comfortable investing like a stock or a bond.
My in-depth risk tolerance exercise points the way.
Some favour risks and rewards of stocks.
Others take greater comfort in more predictable bonds.
Premises:
1.. If you identify more closely with owning a piece of the rock — you invest like a "stock".
2.. If lending your money to the rock is more appealing — you invest like a "bond".
Personal goals steer investing temperaments that often favour one camp over the other.
It's also typical to design strategy for one spouse that is different from the other spouse.
Some prefer investments that contain the words "government" or "guaranteed".
They are simply less comfortable outside the preservationist investor profile.
Most investing temperaments allow a blend of strategies from both camps.
Owning 40% to 60% in stocks paints the balanced profile.
These tactics highlight sensible "stock" and "bond" investing strategies:
Decide your main preference: the return of your money, or the return on your money.
Think total portfolio and avoid making those hasty, emotional decisions.
Construct the portfolio within the resulting preference to stocks or bonds.
Focus on factors you control, such as risks, diversification and asset mix.
Stop reacting to every daily market sneeze, regardless if it's bullish or bearish.
When stocks or bonds have risky feelings, sell them gradually.
When stocks or bonds have bargain feelings, buy them gradually.
Find out if you are more at ease in the stock or bond camp.
It's important that you are able to comfortably tolerate all your portfolio selections.
A methodical approach to either camp improves portfolio decisions.
Market jitters, fears and volatility will affect you less.
You will also become a much happier investor.
Regards,
Adrian
STAY INFORMED! Receive our Weekly Recap of thought provoking articles, podcasts, and radio delivered to your inbox for FREE! Sign up here for the HoweStreet.com Weekly Recap.