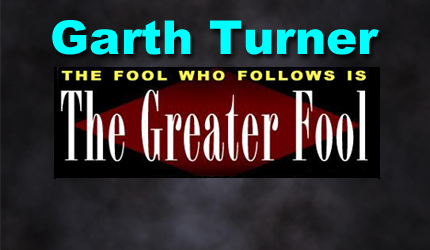 A best-selling Canadian author of 14 books on economic trends, real estate, the financial crisis, personal finance strategies, taxation and politics. Nationally-known speaker and lecturer on macroeconomics, the housing market and investment techniques. He is a licensed Investment Advisor with a fee-based, no-commission Toronto-based practice serving clients across Canada.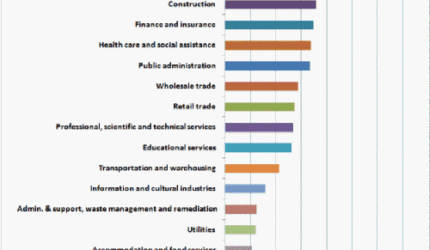 You remember 2009, right?
Six years ago the economy was coming apart at the seams. The feds did two things to try and rescue the moment, and in so doing planted the seeds of the greatest housing bubble in our history. First, interest rates collapsed with the Bank of Canada slashing its marker from over 4% to less than 1%. Second, the government brought in a home reno tax credit, giving people a rebate on installing that critically-important hot tub or desperately-needed granite with Italian tile backsplash.
They worked.
Household debt started to mushroom, and hasn't stopped since. Aggregate mortgages swelled to $1.2 trillion and personal lines of credit exploded. Average house prices went along for the ride. As we all know, a SFD home in 416 is now $1.1 million and $1.4 million in urban YVR. The average house price in Toronto has increased 74% since then. Personal debt has roughly doubled. And the economy? Meh. Notso good.
In fact, along with things like new first-time buyer tax credits and the expanded RRSP Home Buyer's plan, our GDP now looks like this:
Yup, that's right. We've truly created a condo economy, in which 13% of all economy activity is related directly to real estate. That's bigger than the entire manufacturing sector, and swamps the oil and gas business, as well. While the number of factories have been steadily declining, and the oil price crisis has crashed our energy exports, real estate continues to swell. It makes up more of the economy now than it did in California (about the same size as Canada) just before its housing bubble blew up and damn near bankrupted the state.
So, with times once again volatile and disappointing, what does Ottawa do in order to save the day?
Yup. Cut interest rates. And bring in a renovation tax credit.
On Tuesday the prime minister kicked off the current federal election campaign with his first major announcement – a rerun of 2009, allowing people to claim 15% of the renos they do to homes (or even cottages) as a credit against income tax. The $750 maximum gift is expected to cost Ottawa about $1.5 billion a year in lost tax revenue, and the change is proposed as permanent. As in, forever.
Meanwhile, as you well know, the Bank of Canada has cut interest rates in half this year in two separate actions – one in January and the other in July. Unlike in 2009 when the bank rate was north of 4%, we're now just one half percentage point away from zero. Concurrently, realtor boards in Toronto and Vancouver are tomorrow expected to announce booming sales in July and the highest average prices on record. The negative correlation between rates and real estate values has never been more obvious, and now the feds are throwing more accelerant on the fire.
As this pathetic blog has already observed, since the demise of F and the ascent of Owe, the government party has quietly pushed the real estate agenda back onto the front burner. No longer is the finance minister slapping the wrists of bankers engaged in a US-style race to the bottom. There are no warnings from the floor of the House of Commons about consumers over-borrowing, taking on epic levels of debt or the plunging rate of savings. In fact, just the opposite.
The permanent reno tax credit may bring some roofers, carpenters and driveways sealers into the above-ground economy (they need to issue receipts), but it's designed to suck more money out of retirement savings and TFSAs and into consumption. As such, like cheap rates, we're ripping demand out of the future and filling the hole with with debt.
Meanwhile oil at forty-five bucks means the currency is a mess. A forecast this week from OppenheimerFunds is calling for a further 14% collapse in the value of the loonie – which is sinking along with the Australian and New Zealand dollars. Oppenheimer thinks the Bank of Canada will keep cutting, even as the Fed does the opposite. "Compared to the U.S. talk about raising rates and tightening policy, the commodity currencies are going in the exact opposite direction. These currencies are not cheap by any means."
Can a nation of people spend and borrow their way into prosperity?
Better ask your candidate.
STAY INFORMED! Receive our Weekly Recap of thought provoking articles, podcasts, and radio delivered to your inbox for FREE! Sign up here for the HoweStreet.com Weekly Recap.