August 6, 2015 | Big Media Stocks Tank, Almost Nothing Left To Support The Market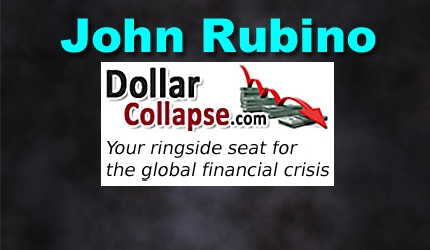 John is author or co-author of five books, including of The Money Bubble, The Collapse of the Dollar and How to Profit From It, Clean Money: Picking Winners in the Green-Tech Boom and How to Profit from the Coming Real Estate Bust. A former Wall Street analyst and featured columnist with TheStreet.com, he currently writes for CFA Magazine.
Bloomberg just posted an analysis of the recent correction in media stocks (Another major pillar of the bull market is collapsing) that contains some surprising, occasionally amazing stats. Consider:
The 15-company S&P 500 Media Index has posted annualized returns of more than 33% since 2009. Prior to Tuesday, these stocks had risen 531%, from an aggregate market cap of $135 billion in March 2009 to about $650 billion.

This index has fallen by 11% in the past two days, led by Disney and Viacom, which are down 12% and 18% respectively. Five stocks — Disney, Time Warner, Fox, CBS and Comcast — lost almost $65 billion of value in two days.

Many of these companies are reporting lower sales while propping up their earnings per share with stock buybacks. Investors are finally seeing through the con.

One analyst observes that "An argument can be made that [the media bust] is an indicator of consumer sentiment, because that's where media revenues come from."

Now an already thin market — where most stocks were down while the major indexes were making new highs — has virtually no support. "More than 100 percent of this year's increase in the S&P 500 is attributable to two sectors, health-care and retail, the tightest clustering for an advancing year since at least 2000."
Among the many interesting things about the rise and fall of the old media stocks is that these companies were supposed to be the victims of technology. Everyone is replacing cable services with Netflix and Hulu, while movies, being digital files, are supposed to go the way of records and books, easy to make and download and therefore increasingly hard to sell at a profit.
But there they were, dominating the market. If this was a fluke — i.e., the last gasp of an industry about to be swamped by digitization — then it's hard to know what these guys are really worth.
And with heath care and retail all that remain to prop up the market, it's hard to know where the overall bottom might be.
STAY INFORMED! Receive our Weekly Recap of thought provoking articles, podcasts, and radio delivered to your inbox for FREE! Sign up here for the HoweStreet.com Weekly Recap.