July 20, 2015 | Will Your Pension Pay for 30 Years?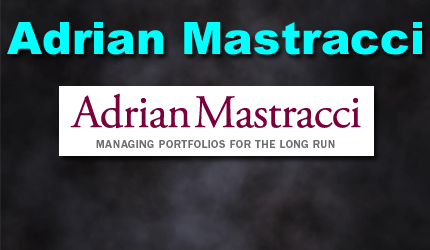 Adrian Mastracci, Discretionary Portfolio Manager, B.E.E., MBA. My expertise in the investment and financial advisory profession began in 1972. I graduated with the Bachelor of Electrical Engineering from General Motors Institute in 1971. I then attended the University of British Columbia, graduating with the MBA in 1972. I have attained the "Discretionary Portfolio Manager" professional designation. I am committed to offering clients the highest standard of personal service by providing prompt, courteous and professional attention. My advice is objective, unbiased and without conflicts of interest. I'm part of a team that delivers comprehensive services and best value in managing client wealth.
Various pension plans are now underfunded, while others could be headed that way.
Some pension income benefits may be reduced if the weaker funding levels don't improve.
Say you retire around age 60 with a pension and live to 90.
Ask this question: "Will your pension pay for 30 years?"
Anyone who is a member of a pension plan should take note of this unsettling situation.
Those who are still contributing along with those now receiving pension benefits.
Pension plans rely on three sources of funding.
Employer contributions, employee contributions and investment returns.
Ongoing low returns have been devastating for many pension plans.
Longer life expectancy places additional demands on pension payouts.
Some pension plans may incur problems in paying all the promised benefits.
A couple retiring at age 65 could easily receive joint life pension income for 20 to 25 years, maybe longer.
Participating in pension plans may mean making some irreversible decisions.
Notable pension events occur when:
A choice is presented to join a pension plan, buy back past pension service or retire normally.
An early retiree is offered the option of staying with the pension plan or transferring the commuted value.
Accepting a commuted value shifts responsibility to provide in retirement to the employee's hands.
Switching from defined benefit to defined contribution keeps the employee working longer.
Steady pension income has always been an important part of the retirement puzzle for many families.
Pension reductions can rattle some pillars and assumptions of retirement planning.
Consider what could happen to the retirement plan if the expected pension was reduced, say by up to 30%.
Here are some key questions that arise:
How would you make up the potential income shortfall?
How much more investment capital would you require?
Is there sufficient time to accumulate the additional funding?
Every pension member, retired or not, should check annual financial fitness with the pension administrator.
No doubt, some retirement plans could face difficult choices.
Long-term income adjustments may be necessary.
There are no simple answers, even for pension plans that are rock solid today.
Be sensible and don't assume that your pension remains iron clad forever.
You will be able to react sooner and plan better.
-30-
Your questions are appreciated.
Talk soon,
Adrian
STAY INFORMED! Receive our Weekly Recap of thought provoking articles, podcasts, and radio delivered to your inbox for FREE! Sign up here for the HoweStreet.com Weekly Recap.