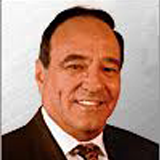 American Manganese Inc.
Larry Reaugh, President and CEO. American Manganese Inc. aims to capitalize on its patented technology and proprietary know-how to become an industry leader in the recycling of spent electric vehicle lithium ion cathode material such as: Lithium-Cobalt, Lithium-Cobalt-Nickel-Manganese and Lithium-Manganese
Company Showcase
- Discussion on Credibility. Questions?  Email Larry. Read the latest News Release. View Kemetco Research Inc./American Manganese Inc. Presentation at NaatBatt International Workshop on Advanced Battery Recycling.
Company Showcase
- Predator Trading. Questions? Email Larry Read the latest News Release. Read the American Manganese Interview on Lithium Ion Battery Recycling in The Financial Post
Company Showcase
- Larry Reaugh reports on American Manganese progress at NaatBatt. Questions?  Email Larry. View Kemetco Research Inc./American Manganese Inc. Presentation at NaatBatt International Workshop on Advanced Battery Recycling
Company Showcase
- Proof of Concept and Provisional Patent Application De-Risked the Project Read the latest News Release AMY Presents at NAATBatt International Workshop on Advanced Battery Recycling See the members of NAATBatt Questions?  Email  Larry Reaugh
Company Showcase
- See October 26, 2016 News Release –  American Manganese Appoints Advisory Board See October 27, 2016 News Release – American Manganese To Present at  NaatBatt International Workshop on Advanced Battery Recycling Questions? Email Larry
Company Showcase
- 100% Recovery of Lithium Cobalt Oxide Cathode Material. See October 14, 2016 News Release Questions? Email Larry